March 9, 2023 12:35 pm
7 ways the GCC digital landscape is transforming
The pace of digital change is accelerating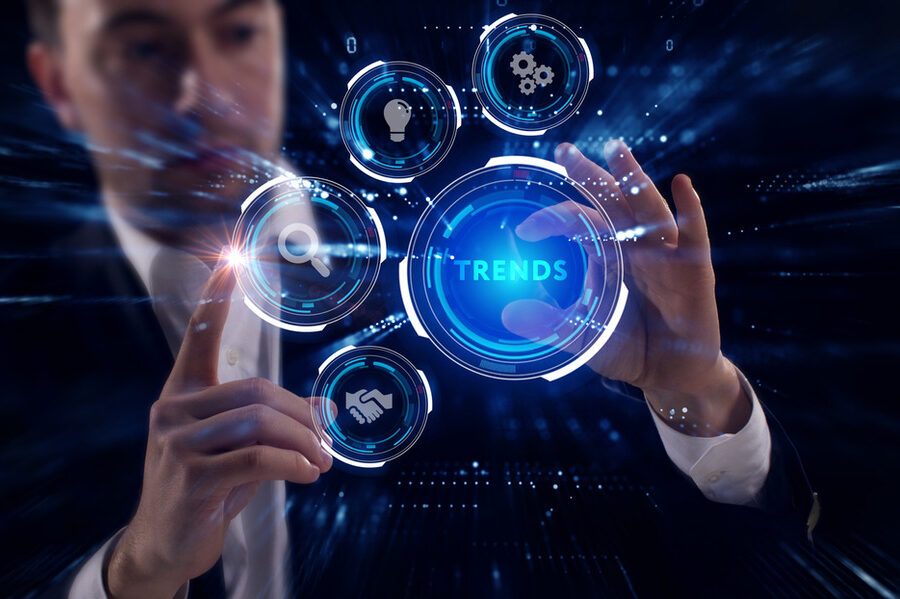 Key digital trends in GCC
Machine learning, smart cities, an expanding cloud: the pace of digital change is accelerating. This means there is an increasing need for data-driven, flexible, and expansive solutions, according to insights just released by global management consulting firm Oliver Wyman, a business of Marsh McLennan.
The latest thought leadership from Oliver Wyman identifies seven key digital trends all GCC businesses and entities should have the front of mind right now:
The public sector will use generative AI more and more
The GCC's recent investments in AI to empower smart government are clear. However, these technologies are evolving at a breakneck pace; and to keep up with private-sector pioneers, regional governments must take an agile approach to refining and rolling out AI tools.
Super apps to become an essential part of a citizen-centric government's toolkit
Amid the rise of the super-app in the region – a one-stop shop where you can – in the example of the Dubai-grown Careem – order food, book a ride, and send money, all in one place. The GCC public sector has followed suit, with numerous e-government super-apps emerging in the region. These tools have particularly potent advantages in the public sector: for citizen end users, they can increase e-government inclusion by unifying services under one credible brand. For government entities, they revolutionize efficiency by capitalizing on universal functionalities.
The Internet of Things will supercharge the region's mega-events industry
Oliver Wyman analysis forecasts that there will be at least 1 billion Internet of Things connections across the GCC by 2030. And the Internet of Things will transform how one interacts in the physical realm: from smart cities to connected healthcare. One area seeing great change in the GCC is tech-enabled mega events: multiple technologies working in harmony – wireless sensors, drones, radio-frequency identification, AI, analytical software, and more – to allow for dynamic crowd response, providing a safe, efficient, and sometimes even personalized experience for all.
The GCC will double down on strong cloud infrastructure
The region has traditionally fallen short in terms of the presence of hyperscalers – large enterprise cloud providers that have historically dominated up to 80% of the global market. However, the tides are turning. Just last year, AWS launched their first-ever data centers in the UAE, while Saudi Aramco has partnered with Google Cloud to strengthen regional cloud services. In 2023, heavy hitters will continue their expansion in the region, bolstered by local partnerships.
Read more: MENA is well-positioned to capitalize on emerging trends
Governments will build capabilities to unlock the value of centralized citizen data
The transformative power of AI cannot be unlocked without strong, well-governed data across functions. This is a particular challenge for public sector entities. In aggregate, governments may possess a wide range of meaningful data on their citizens, but this data is often siloed and of highly variable quality.
Governments across the GCC are working to remediate this issue by establishing whole-of­government data strategies, platforms, and regulators across the public sector. Bahrain's national digital transformation strategy, launched last year, emphasizes the consolidation of government data in service of smart forecasting and decision-making.
Robust ethical frameworks will become increasingly paramount
Globally, regulators struggle with the challenges posed by rapid technological advancements. The GCC has already taken action on this front, with ethics standards featured prominently in the UAE Strategy tor Artificial Intelligence and the National Artificial Intelligence Strategy for Qatar. And last year, the Saudi Data and Artificial Intelligence Authority (SDAIA) released their proposed Al Ethics Principles for public consultation.
Third-party cybersecurity risk will loom large over lofty aspirations
Cybersecurity is an often unseen but critical part of earning public trust. GCC entities may be increasingly confident in their own cyber capabilities, but many still fall to understand the cybersecurity risk exposure of using third parties: cybersecurity incidents caused by third­ party vendors are among the most challenging and expensive to remediate.
For more tech topics, click here.
Exclusives