October 6, 2022 5:24 pm
78% of customer service agents struggle with speed vs. quality
Customer service is in the midst of a historic transformation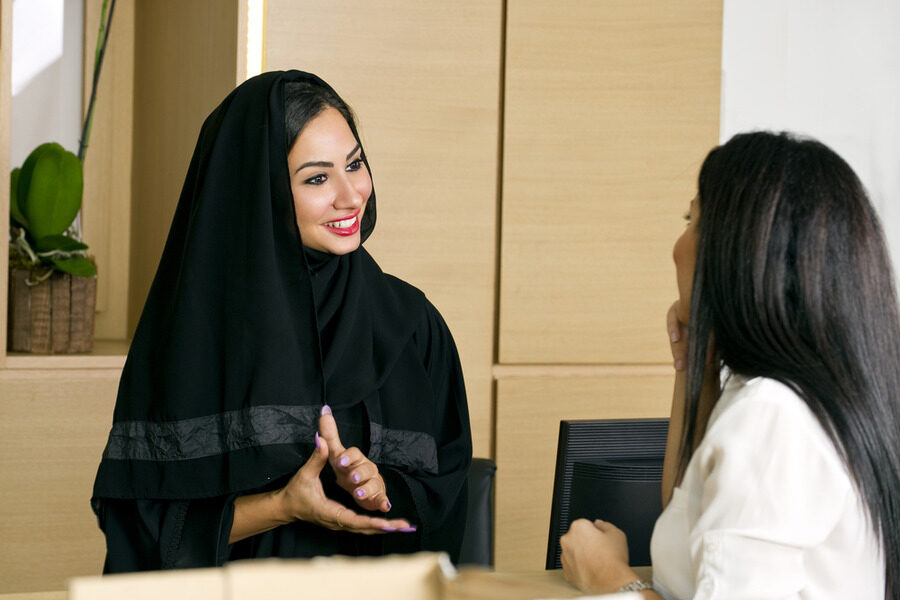 Arabian Receptionist helping a customer on the front desk
As much as 78% of customer service agents say it's difficult to balance speed and quality, according to a new study conducted by tech company Salesforce. This is a jump from the 63% that agreed in 2020. 
Rising customer expectations, a shift to digital engagement, and an uncertain economic landscape are fundamentally shifting the role of customer service, and thus its strategies and tactics. 
Following suit, 58% of service organizations now report using at least one instance of process or workflow automation.
Forty-five percent of these organizations use artificial intelligence (AI) — a related technology that often powers automation — an increase of 88% since 2020 when 24% of organizations used AI. In the UAE, 54% of service organizations use AI, while 70% use automation, the report noted. 
"Consumers in the UAE and around the world have increasingly high expectations and demand quick, seamless resolutions. It is vital that organizations have a 360 view of customer interactions and embrace automation to meet customers' needs, while also boosting efficiency. This is especially important at the current time, with global economic headwinds making it even more important for companies to maximize their investments," said Thierry Nicault, Area Vice President at Salesforce MENA. 
In addition, dramatic increases in the adoption of digital channels for customer service seen early in the pandemic have proven to be a long-term trend, rather than a temporary fad. Although phone and email remain the most common channels, other options like social media, knowledge bases and live chat are close to reaching parity while the precipitous decline of in-person service seen in 2020 has yet to recover. 
Moreover, the survey respondents estimate on average that nearly one-fifth (19%) of their employees have left over the past year, with particularly high attrition rates in the media and entertainment, and energy and utility industries. In the UAE, the figure was slightly lower than the global average, at 18%, according to the survey. 
Exclusives