February 23, 2023 5:13 pm
97% of engineering firms in Oman struggled to recruit in 2022
66% of companies reported increase in staff members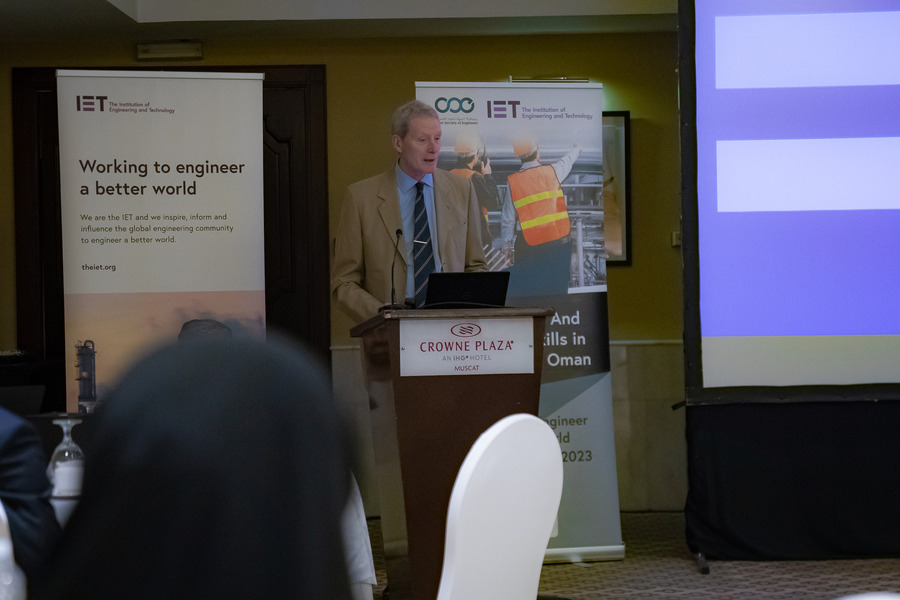 Sir Julian Young, the IET's Immediate Past President
In the last 12 months, almost all (97%) of engineering companies in Oman struggled to recruit with problems centered on applicants' lack of skills, experience, or qualifications, according to a new report from the Institution of Engineering and Technology (IET).
The findings cast a positive light on the expansion of the industry, with two-thirds (66%) reporting an increase in staff numbers over the past year.
Read more: High inflation pushes UAE employees to look for new jobs
The engineering sector must work more closely with academia if the Sultanate of Oman is to inspire and enable the next generation to become world-class innovators, a fundamental component of Oman Vision 2040, the report explained.
The IET joined forces with market researchers YouGov, interviewing individuals in Oman with management responsibilities in companies that employ engineers.
The study lays bare the skills gap currently facing the Omani engineering industry, as well as the skills prospects for the next decade that will be vital in maximizing the country's engineering potential and diversifying the economy.
Read more: Employees and burdens of hybrid work meeting inequality
Additionally, the paper revealed skills aren't the only barrier with over a third (37%) of respondents reporting a lack of diversity within their workforce as a current challenge – something they still expect to be prevalent in three years' time (32%).
Moreover, Artificial Intelligence and Machine Learning are considered important areas of skills growth over the next five years, although a third of firms (33%) don't have or don't know if they have the right skills in this area, the report observed.
Sir Julian Young, the IET's Immediate Past President, said: "The Sultanate of Oman has clear long-term ambitions that support an economic diversification away from oil dependence. With priorities including modernizing the education system and building capabilities at a local level, it is clear from our research that there needs to be a re-focus on upskilling, including better collaboration between higher education institutions and industry to provide real-world applications to learning and ensure engineering education is aligned to current and future industry needs.
Exclusives