In Dubai's awe-inspiring economic growth story, family businesses stand tall as architects of growth, innovation and value creation. Generating over 40% of the emirate's GDP, the sector represents Dubai's indomitable spirit of enterprise.
Now, as the emirate seeks to unlock a new phase of high-powered growth for its economy, the government is introducing a spate of initiatives designed to future-proof family businesses and bolster their competitiveness and growth capabilities in a rapidly evolving global environment. Over the last year, Dubai has introduced new legislative and support measures aimed at helping them navigate the challenges and opportunities brought by a global economy in transition.
Read: Maktoum bin Mohammed's inauguration of Dubai Centre for Family Businesses
Backbone of the economy
Family businesses are the mainstay of the UAE's economy. A staggering 90 percent of private companies in the country are family-owned, according to a report from the UAE Ministry of Economy. They are also major employers, with more than 70 percent of the private sector workforce earning their livelihoods from them.
Family businesses have also been at the forefront of Dubai's economic diversification, with a significant presence in a diverse range of vital sectors including real estate and construction, retail and wholesale trade, hospitality and tourism, manufacturing, financial services, healthcare, education and technology.
A global family business hub
Dubai's strategic geographical location and growing status as one of the world's most hyper-connected cities make it an ideal global base for family businesses seeking to tap high-growth markets. With its business-friendly environment and pro-growth infrastructure, Dubai offers one of the most nurturing ecosystems for family businesses. Furthermore, its high levels of safety, world-class healthcare and education, and unbeatable leisure and lifestyle offerings make it an attractive location for family-owned enterprises.
With the Dubai Economic Agenda D33 launched by His Highness Sheikh Mohammed bin Rashid Al Maktoum, Vice President and Prime Minister of the UAE and Ruler of Dubai, outlining ambitious economic targets over the next decade, the outlook for family businesses in the emirate is exceptionally promising. The swift expansion of financial wealth in the UAE, which is projected to surge at a compound annual rate of 6.7% to reach $1 trillion in 2026, up from $700 billion in 2021, will spur significant growth in the family business sector.
However, to achieve new levels of growth and thrive for generations to come, the sector needs to address several issues brought on by an evolving economy including digitization, cultural issues, governance, and succession planning. A series of initiatives launched recently by Dubai seeks to empower family businesses to lay the groundwork for sustained prosperity.
Raising family business capabilities
Earlier this year, Dubai Chambers announced the launch of the Dubai Center for Family Businesses to educate family-owned firms on leadership transition, succession planning and growth. Forming part of a comprehensive plan approved by His Highness Sheikh Mohammed bin Rashid Al Maktoum, Vice President and Prime Minister of the UAE and Ruler of Dubai, at the Dubai Council's fifth meeting, the new Center aims to support the growth of family firms through diverse initiatives that include a center for settling family business-related disputes.
In the second week of this month, the Center introduced a new set of governance guidelines designed to assist family-owned companies in establishing effective governance frameworks that can facilitate a smooth succession process and ensure the continuity of family businesses. Based on the local adaptation of international best practices, the guidelines offer detailed advice on developing a family constitution together with practical tips, tools and insights to support business-owning families in establishing effective governance structures.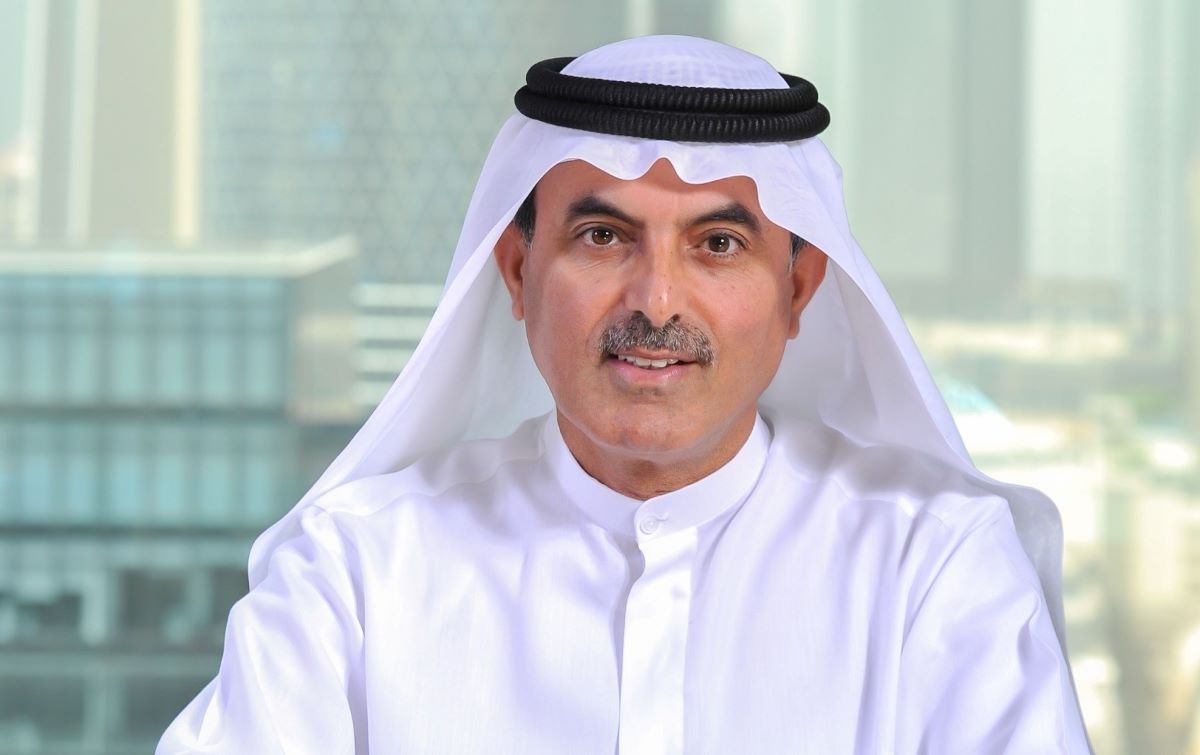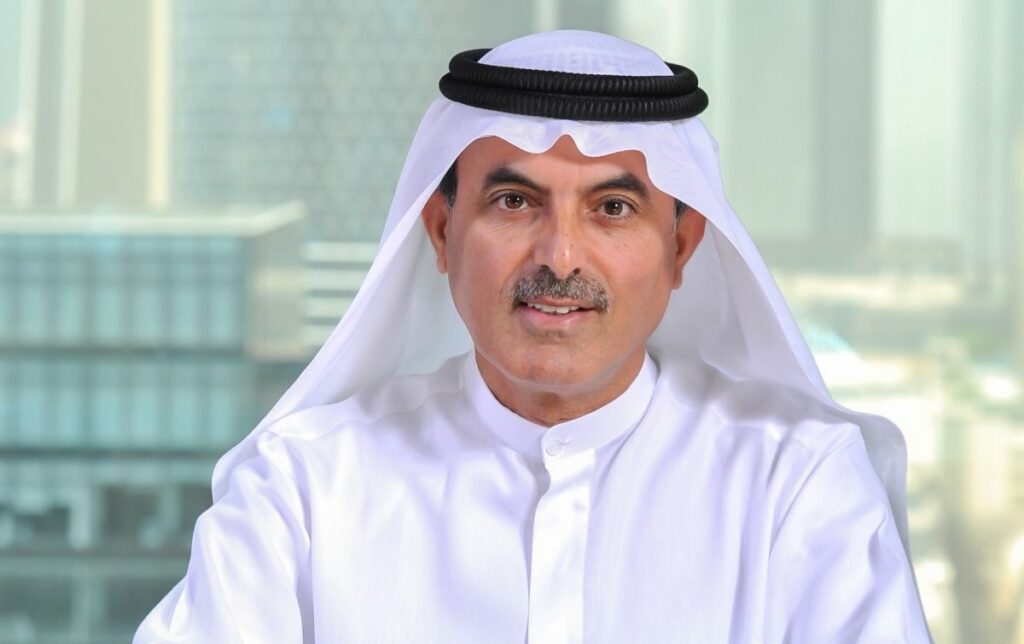 His Excellency Abdulaziz Abdulla Al Ghurair, Chairman of Dubai Chambers, one of the institutions at the forefront of helping family-owned businesses explore new frontiers of growth, commented: "Dubai's visionary leaders have established the emirate as a leading global hub for business and investments, and remain committed to creating the ideal conditions for family-owned businesses to thrive. The significant contribution of family businesses to the emirate's economy underlines their key role as an engine for economic growth. This impact will be further enhanced through legislation designed to develop a favorable business ecosystem, together with specialized training aimed at helping family businesses to overcome challenges, elevate governance standards, and ensure a smooth transition of leadership between generations."
He added, "We at Dubai Chambers are committed to supporting the success of family businesses by representing their interests, enhancing their competitiveness, and advancing the capabilities of the next generation of leaders. The Dubai Centre for Family Businesses forms an essential part of our strategy to ensure a business environment that drives the growth and sustainability of family businesses in the emirate."
The Centee has also launched a series of programs to raise the global competitiveness of local family businesses including the Dubai Family Businesses Leadership Program, developed in partnership with the Mohammed bin Rashid Center for Leadership Development; the Next Generation Training Program; the Governance Series; and the Advisors' Certification Program. The programs aim to prepare new leaders, educate family members on vital issues, raise awareness of governance, develop certified advisors, and foster the growth and success of family businesses.
A new international center for family businesses
In March this year, Dubai International Financial Centre (DIFC), the leading global financial hub in the Middle East, Africa and South Asia (MEASA) region, launched the DIFC Family Wealth Centre, the first in the world to create such a unique offering. The DIFC Family Wealth Center offers advisory and concierge services, certification, advisor accreditation, and education. Additionally, the Center supports with outreach and high-end networking, conducting research and issuing publications, as well as offering assistance with dispute resolution.
The DIFC Family Wealth Center brings together global family-owned businesses and ultra-high-net-worth individuals (UHNWIs)  to help preserve and grow the sector. By providing a  range of support services, the Centre is set to not only accelerate the growth of local family businesses but also attract family businesses and UHNWIs from across the world. At a time when an estimated AED3.67 trillion in assets will be transferred to the next generation in the Middle East over the next decade, the initiative is set to play an instrumental role in delivering Dubai's commitment to supporting family businesses.
DIFC is continuously innovating and advancing its ecosystem to help families manage their wealth including implementation of new legislative and regulatory measures to attract family businesses to Dubai. One such key framework is the DIFC Family Arrangements Regulations, specifically tailored to foster a conducive environment for family businesses and drive transparency, accountability and stability, and offer the highest levels of protection and support.
His Excellency Essa Kazim, Governor of DIFC, said: "By harnessing DIFC's wealth of experience and expertise, family businesses in Dubai can take their growth and succession planning to the next level. We understand the critical role family businesses play in the global economy, and the DIFC Family Wealth Centre's end-to-end service offering is designed to empower them to thrive, innovate, and preserve their legacies for generations to come."
DIFC's new initiatives add to the series of legislative reforms that Dubai and the UAE have introduced over the past decade to promote the smooth transfer of wealth and ownership of family-owned assets and businesses, which include the issuance of trust and foundation legislation, and the implementation of clear inheritance procedures for non-Muslims.
Over the coming years, many experts believe that Dubai's increasingly attractive value proposition for global businesses is set to accelerate a significant migration of family businesses from other popular hubs like the US, UK, Luxembourg, Switzerland, France, Italy, Singapore and Hong Kong to the emirate. With visionary strategies, unmatched infrastructure, and an environment that nourishes growth, Dubai could well emerge as the epicenter of a profound global shift in the family-owned wealth landscape.
For more on the economy, click here.