April 26, 2022 8:47 am
Abu Dhabi grants Kraken the first license to trade cryptocurrency in dirhams
Kraken has fulfilled all approval requirements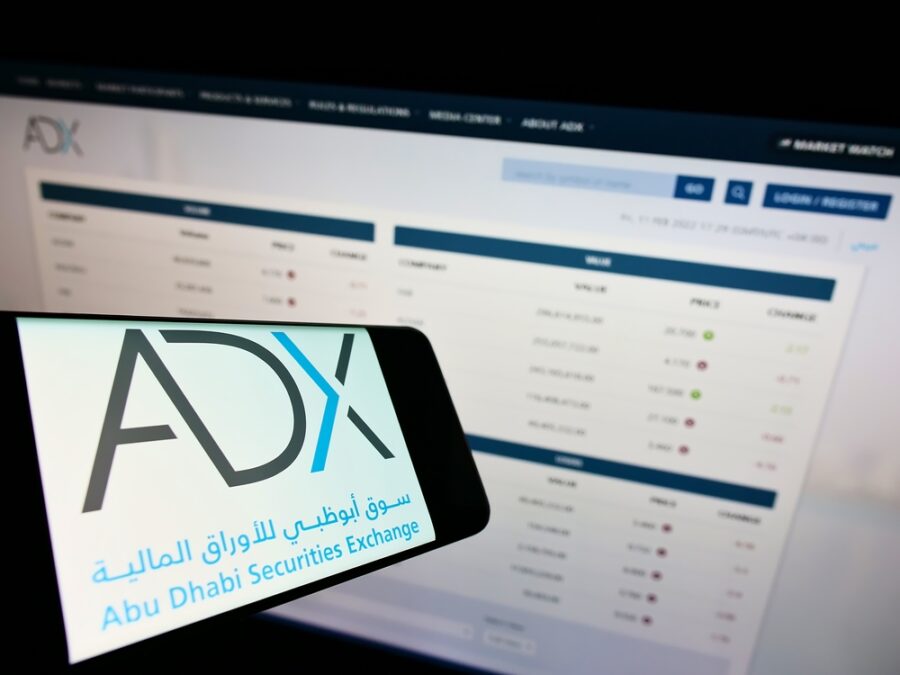 Abu Dhabi stock exchange
Abu Dhabi Global Market announced that the Kraken Exchange has joined its growing community for trading virtual assets.
Kraken is the first global cryptocurrency exchange to obtain a full financial permit to conduct virtual asset trading services in the Abu Dhabi Global Market, serving the needs of the Middle East and North Africa region.
Kraken has met all approval requirements from the Financial Services Regulatory Authority of the Abu Dhabi Global Market to allow it to now launch and operate its multilateral trading platform and custodian services for assets deposited in UAE dirhams and virtual assets, according to the Emirates News Agency, WAM.
Kraken has its headquarters in the Abu Dhabi Global Market. The office is managed by a team of experienced senior executives to lead its business plans in the UAE.
Kraken will be the first global virtual asset exchange to be authorized in the UAE and will begin offering its services to investors and giving users the ability to invest, trade, withdraw and deposit virtual assets directly in UAE dirhams.
ADGM introduced the world's first comprehensive regulatory framework for trading virtual assets in 2018.
"We have received full financial approval and are soon launching our regulated market for direct trading in UAE dirhams within this leading regulatory environment for crypto products that includes cryptocurrency trading and instant payment commodities markets across more than 120 crypto assets, regulated futures, and bull market for non-fungible tokens.
Established in 2011, the Kraken Group is the first global exchange to obtain a license to trade currencies, and serves a client base of more than 9 million clients in 60 countries.
Exclusives