Abu Dhabi Global Market (ADGM), the leading international financial center of the UAE's capital city successfully concluded the fifth edition of the Abu Dhabi Sustainable Finance Forum (ADSFF) today. As a part of Abu Dhabi's week-long event, Abu Dhabi Sustainability Week (ADSW), ADSFF's agenda focussed on 'Charting the path to COP28,' as the nation prepares to host the global event later this year.
Convening top private market investors, government leaders, regulators, innovators, and financial institutions, ADSFF discussed areas of collaboration to increase the flow of capital towards sustainable investments and transition finance ahead of COP28. The overarching themes of the event revolved around nature-based carbon credits, concrete sustainable finance transactions, and products along with new ways to mobilize sustainable finance through start-ups, accelerators, and platforms based within ADGM.
The various sessions and panel discussions spread across the day used these themes as pillars of discussion to deep dive into topics such as the green falcon economy, global carbon market and carbon credits, innovative paths across finance and investment, views on the state of climate finance and the role of banks and other financial institutions in financing the net zero efforts and initiatives and much more.
Read: World Future Energy Summit to provide a "crucial sustainability blueprint"
Speaking at ADSFF Her Highness Sheikha Shamma bint Sultan bin Khalifa Al Nahyan, President and CEO of UAE Independent Climate Change Accelerators (UICCA), reinforced Abu Dhabi's commitment to a sustainable future. Sharing her views on the role of COP28 as a driver for policies and plans that facilitates global cooperation, she highlighted the urgency for climate action and emphasized the role of blended finance as a vehicle for collaborative sustainable investments
Mohamed Jameel Al Ramahi, CEO of Masdar, spoke about the key outcomes of ADSW and announced a pivotal year ahead as it intends to issue its first-ever green bond in 2023, allowing international investors to participate in Masdar's growth journey.
The session on the Green Falcon Economy by Issam Abousleiman, GCC Director, World Bank threw light on the adoption of a 'Green Growth Strategy' in the GCC that aims to grow GDP from USD 2 trillion in 2022 to more than USD 13 trillion in 2050 and was one of the highlights of the event. Speaking on behalf of the Green Climate Fund (GCF), the largest global fund dedicated to reducing greenhouse gas emissions in developing countries, Hong-Thuy Paterson, CFO and COO of the world's largest climate fund, GCF shared views on the state of climate finance, its landscape and architecture and vision for the year ahead. Insights on innovative finance and sustainable investment were shared by Hiro Mizuno the former UN Secretary General's Special Envoy on Innovative Finance and Sustainable Investment and a board member of Tesla.
Commenting on the successful conclusion of ADSFF, Emmanuel Givanakis, CEO of ADGM Financial Services Regulatory Authority (FSRA) at ADGM said, "The fifth edition of Abu Dhabi Sustainable Finance Forum is a vital step in 2023 as we align our strategies with the goals of COP28 to be held in the UAE this year. It is an ideal platform to gather both regional and global industry experts and thought leaders to pave the path leading to COP28, helping to unleash the trillions of dollars in private finance that are needed to power us towards net zero by the middle of the century."
"It is ADGM and FSRA's commitment to accelerate sustainable financing, along with addressing climate change and sustainability concerns that affect the financial sector, the economy, and the long-term well-being of the UAE. We remain dedicated and focused on the UAE's various strategic initiatives especially the Net Zero by 2050 targets and continue to heighten our efforts to support Abu Dhabi to not just build a falcon economy but a green falcon economy that is fully invested in the UAE's sustainable future."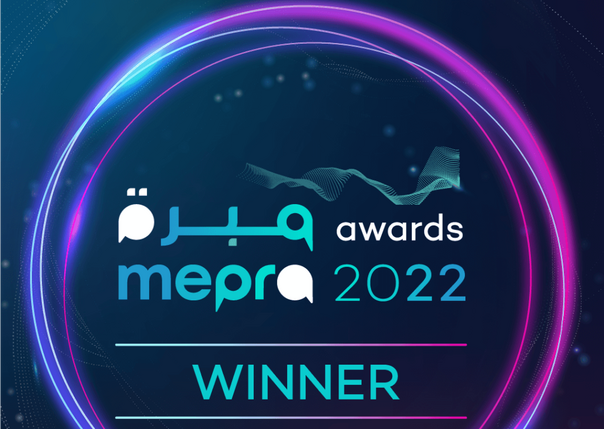 During the forum, ADGM's Sustainable Finance Declaration welcomed 37 new signatories in its fifth round bringing the total number of members to 117. A special signing ceremony was conducted with all signatories to solidify their commitment toward climate action and sustainability. The event also witnessed the announcement of expansion plans in the UAE for 'Aspiration', a multibillion-dollar fintech company backed by Hollywood icons including Leonardo DiCaprio and Robert Downey Jr by setting up offices in the international financial center of ADGM. Aspiration is a purpose-driven climate action company that offers large and small enterprises, governments, investors, and consumers access to a portfolio of high-quality carbon assets through innovative products, services, and investments driving sustainability.
The ADSFF is a goal-oriented and collective effort by the UAE's financial sector to advance sustainable finance and investment of projects and initiatives that augment the country's national climate goals and ambition towards a better and more sustainable future. Approximately 1000 attendees including speakers and participants attended the event this year, making it one of the key sustainability events in the region ahead of COP28 in 2023.
For more on sustainability, click here.