February 4, 2022 6:49 am
ADNOC discovers up to 2 trillion SCF gas offshore
It was the second hydrocarbons finding ADNOC revealed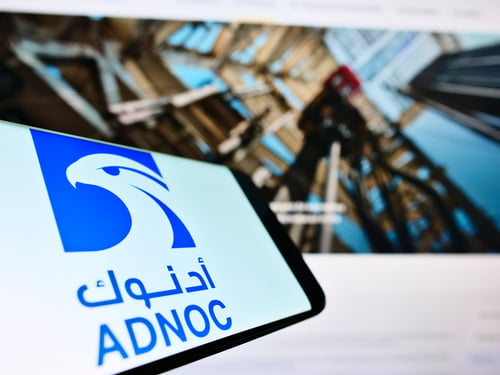 ADNOC
UAE's Abu Dhabi National Oil Company (ADNOC) said last Thursday that offshore exploration wells revealed the existence of natural gas resources of up to 2 trillion standard cubic feet (SCF).
This is the first find from the emirate's offshore exploration concessions, the company said in a statement.
Important details
Preliminary results from the first exploration well in the Block 2 concession, operated by Italian energy firm ENI, shows indicate the existence of between 1.5 to 2 trillion SCF of raw gas.
Offshore Block 2 extends over an area of 4,033 km2 northwest of Abu Dhabi.
"The discovery of material natural gas resources in Offshore Block 2 underscores how ADNOC's expanded approach to strategic partnerships is enabling us to accelerate the exploration and development of Abu Dhabi's untapped hydrocarbon resources," said ADNOC group CEO and managing director Sultan Ahmed Al Jaber.
This was the second major hydrocarbons finding ADNOC revealed in under 2 months.
Yaser Saeed Almazrouei, ADNOC Upstream executive director, said the recent discovery follows another important find in Onshore Block 4.
That Japanese firm INPEX/JODCO-operated block contained significant conventional oil, condensate and gas resources of up to 1 billion barrels of oil equivalent.
According to ADNOC, drilling operations continue across Offshore Blocks 1 and 3 exploration concession areas, both of which were also awarded to ENI and PTTEP.
Investing in production capacity
In January, ADNOC announced it invested nearly $946 million to boost its production capacity to 5 million barrels per day (bpd) by 2030.
ADNOC awarded the engineering, procurement, and construction (EPC) contract for the long-term development of Umm Shaif field to the National Petroleum Construction Company (NPCC).
The contract aims to manage and maintain the offshore field's 275,000 bpd crude production capacity, increase efficiencies and boost its long-term potential.
Exclusives