October 21, 2022 3:12 pm
Agriculture sector in UAE to contribute AED 19.3 bn to GDP by 2025
Country issued 30 "Agri-Tech" licenses since 2019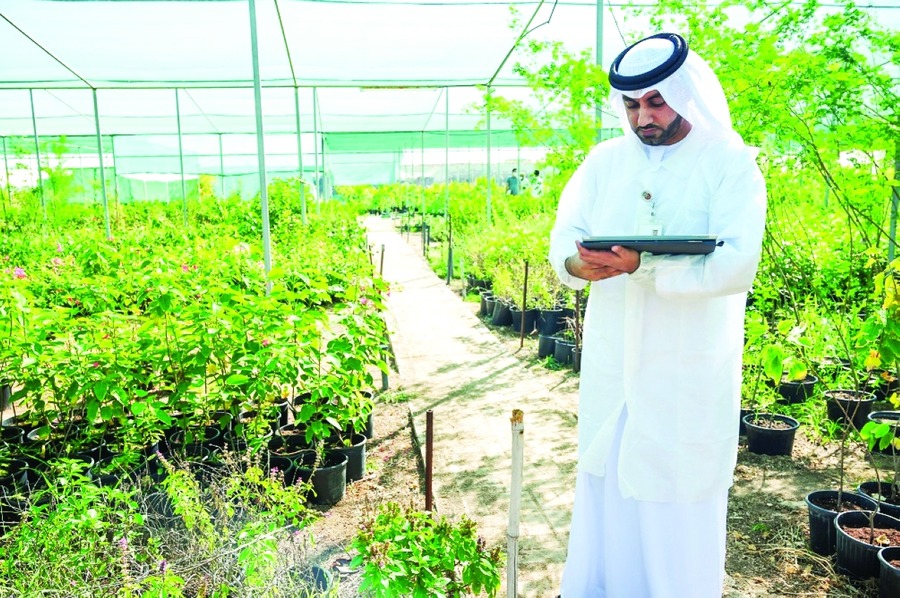 Agriculture in UAE
The agricultural sector in the UAE is expected to contribute 19.3 billion dirhams to the country's GDP by 2025, according to Rashed Abdulkareem Al Blooshi, Undersecretary of the Abu Dhabi Department of Economic Development.
Al Blooshi stated that the agricultural sector contributed 15.3 billion dirhams to the country's GDP in 2021 and is expected to increase by 28 percent in 2025.
He pointed out that the government has encouraged the private sector to invest in agriculture both domestically and abroad, as companies from Abu Dhabi are cultivating in Africa, Asia, and Europe to secure food in the UAE.
Additionally, he noted that the Abu Dhabi Department of Economic Development has supported the agricultural sector by issuing a total of 30 "Agri-Tech" licenses since 2019, with the goal of encouraging farmers to transition from traditional farming methods to agriculture based on technology and research.
While all non-oil sectors have proven important to the development and growth of Abu Dhabi's economy, there are six high-priority sectors that are expected to contribute significantly to GDP, one of which is agricultural technology, Al Blooshi observed, noting that several incentive programs have been introduced to promote this sector.
Furthermore, he explained that the Abu Dhabi Investment Office attracted companies to invest in the agricultural technology sector by bringing their knowledge and expertise, noting that all of the preceding factors contributed to the stability of the UAE's agricultural sector.
Exclusives