February 9, 2023 10:14 am
Building the Future of AI: AI City takes shape in Dubai
Discover the vision and concept behind the groundbreaking project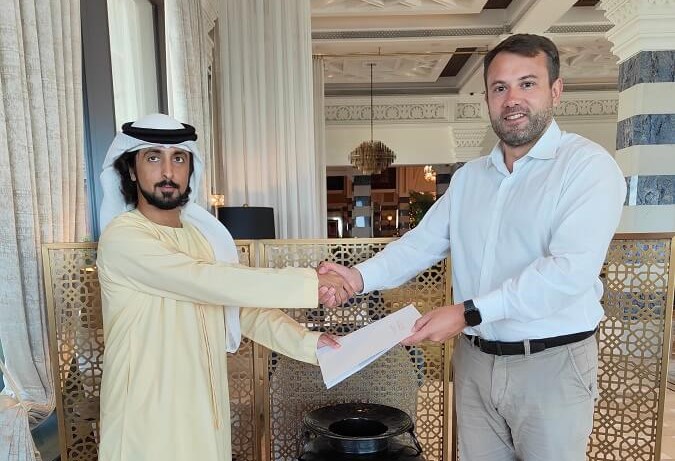 Sheikh Rashid Bin Ahmed Al Maktoum, owner of RAM Investments partnering with Merantix (CEO)
In late December 2022, Sheikh Rashid Bin Ahmed Al Maktoum, owner of RAM Investments, announced a strategic partnership with European AI venture studio Merantix to bring AI City to conceptualize AI City in Dubai. This proposed free zone will serve as a hub for pioneering, implementing, and developing robust AI solutions.
The AI City project will be a major enabler for the UAE's Artificial Intelligence Strategy 2031, with its smart city infrastructure connecting local and global players in the AI field including startups, corporations, investors, and relevant research organizations' talent.
In this interview with Sheikh Rashid, we dive deeper into the project and explain the business concept behind AI City.
How far along are you in the conceptualization of the project by Merantix and have you decided on a free zone location for AI City?
We have developed the vision for AI City and are currently in the conceptualization phase of the project, securing buy-in from more critical stakeholders and partners in addition to aligning on setup and timelines as well as detailing out the execution roadmap. The next immediate step is to raise more awareness, get additional partners on board and close further partnerships.
AI City will be the largest physical hub of its kind in Dubai and will include several office spaces and co-working hubs. However, it is not tied to only physical spaces as it will be complemented by a vibrant virtual community to foster interaction between leading experts, companies, and institutions around the world.
As an example, we will commence drafting a regulatory framework with leading global experts in a series of roundtables and consultations, which will take place in virtual and physical meetups, before moving into a physical free zone in Dubai.
Read: Museum of the Future opens new shop with AI-powered audio experience
What impactful AI solutions will be pioneered, implemented and scaled at AI City? i.e. are there any specific macroeconomic AI needs that the concept will aim to tackle as priorities?
AI city will be a model city in a Dubai free zone where all institutions, regulations, and infrastructure will be designed with an AI-first approach. This will include all aspects and critical infrastructure of urban life including healthcare, mobility, leisure & hospitality, and energy.
AI City and all its developments will be accessible to the greater public. Our goal is to use AI City as a showroom for the public to experience AI, understand its potential, and build trust in this technology.
In addition, AI City is looking to pioneer cutting-edge solutions to broader global issues such as climate change, sustainability, supply chain management and education. As an example, we're looking to build an AI-first hospital where safety-critical health tech applications can be tested in a safe environment.
AI City is conceptualized in compliance with Sheikh Mohammed's vision "Operation 300bn," which aims to develop the UAE's industrial sector, stimulating the national economy and establishing the UAE as a global hub for future industries.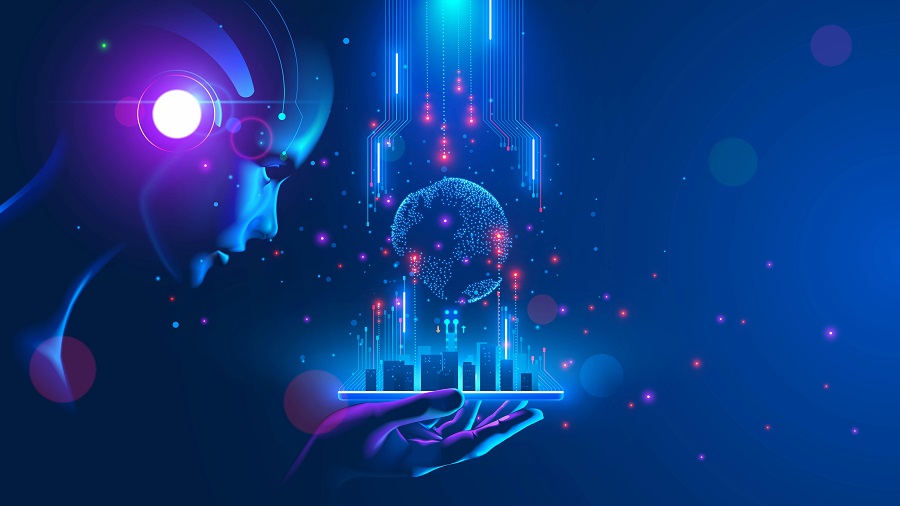 How is this project funded? Will future HPC clusters and data centers contribute to growing the concept of AI City beyond being a beehive for testing concepts and moving into commercial implementation of them?
We believe AI adoption at scale can only be achieved through the collaboration of all stakeholders in the ecosystem. We, therefore, want to partner with the leading companies and minds in our industry to make this project a reality. We are looking to work with stakeholders and fund projects in the form of joint ventures or other partnership arrangements.
AI City is designed to be a sandbox environment, but with the ultimate aim of commercializing and scaling AI solutions. HPC clusters and data centers will allow stakeholders without the necessary infrastructure to test solutions before investing into scaling their solution and infrastructure.
As an example, once safety-critical mobility & transport solutions have reached a high safety threshold and have proven to be commercially viable, we will work with partners to scale these into other urban areas in the UAE and beyond.
Can you name RAM Investments' latest investments and partnership agreements and those planned for 2023?
RAM Investment has signed an agreement with Genevation Aircraft Ltd., an innovative NATO-certified European aerospace company. Genevation prides itself on its ground-breaking creativity, working alongside a strong engineering team, and using cutting-edge materials and advanced technology. Their team has already delivered many premium and unique solutions in Aerospace, Defense, and the Lightweight composite market. In 2023 RAM Investment will continue to bring new investments, advanced technologies and companies for the food and medical sector in addition to bringing leading world-class competitions to Dubai.
 What are your company's major contributions to 'Operation 300bn' aimed at developing the UAE's industrial sector?
RAM Investment is committed to investing in cutting-edge technologies globally. Companies seek a robust, stable, and secure environment for technology development, and the UAE serves as an ideal business hub for this industrial progression. We remain dedicated to supporting companies that wish to establish operations in the UAE.
For more on technology, click here.
Exclusives