March 7, 2023 10:16 am
Al-Jaber calls on oil and gas industry to up game on climate change
The world must cut emissions by 7% each year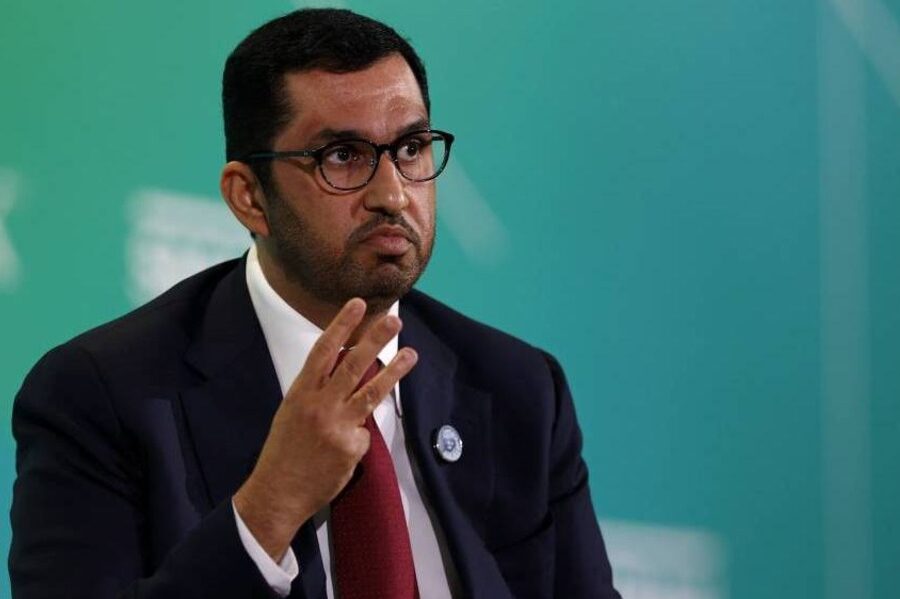 Dr Sultan al-Jaber, UAE Minister of Industry and Advanced Technology, group chief executive of ADNOC (Image Credit: WAM)
The president of this year's COP 28 climate conference in Dubai, Sultan al-Jaber, has urged the oil and gas industry to embrace the low-carbon transition and "up its game" in terms of decarbonizing hydrocarbons.
At the CERAWeek energy conference in Houston, al-Jaber said that the world must cut emissions by seven percent each year and eliminate all emissions of the greenhouse gas methane.
He noted that the oil and gas industry will play an important role in solving climate change, emphasizing that energy leaders have the "knowledge, experience, expertise and the resources" needed to address the dual challenges of driving sustainable progress while holding back emissions.
Read more: Al Jaber at WGS: "We need to triple renewable energy capacity
"We must accept the fact that this is a global challenge that calls for global solutions from every stakeholder, acting in unity and solidarity."
Global carbon dioxide emissions rose by less than 1 percent last year as the growth of renewable energy and electric vehicles helped offset a surge in crude oil and coal consumption, the International Energy Agency (IEA) said in a report last week.
"Only half of the industry has declared a scope 1 and 2 net-zero goal by 2050," al-Jaber said.
"Everyone in the industry needs to be aligned around the same goal. And we should stretch ourselves to go further and let's aim to achieve net-zero even earlier.
Carbon dioxide emissions increased by 0.9% in 2022, reaching a new high of more than 36.8 billion tonnes, according to the agency.
Crude oil emissions surged by 2.5 percent but remained below pre-pandemic levels.
Investment in renewable energy needs to double to more than $4 trillion by the end of the decade to meet net-zero emissions targets by 2050, the IEA said in its World Energy Outlook last year.
"This is the decade to diversify portfolios … to future-proof companies and provide the clean energy the world needs," said Dr Al Jaber.
"That said, we know that for high-emitting sectors, renewable energy is just not going to be enough. Aluminium, steel, cement and many other heavy industries make up 30 percent of global emissions."
The ADNOC chief executive also urged the global financial community to help fund efforts aimed at tackling climate change.
"Let's develop and commercialise and expand hydrogen production by 2030. And as a nascent technology, entrepreneurship, innovation and collaboration will be key to building out the entire hydrogen value chain," he said.
"We in the UAE are very ready to partner with all those who want to join us to translate this vision into reality."
For more on energy topics, click here.
Exclusives