November 17, 2022 11:13 am
Aramco announces $7 bn Shaheen project
Project expected to start in 2023 and be completed by 2026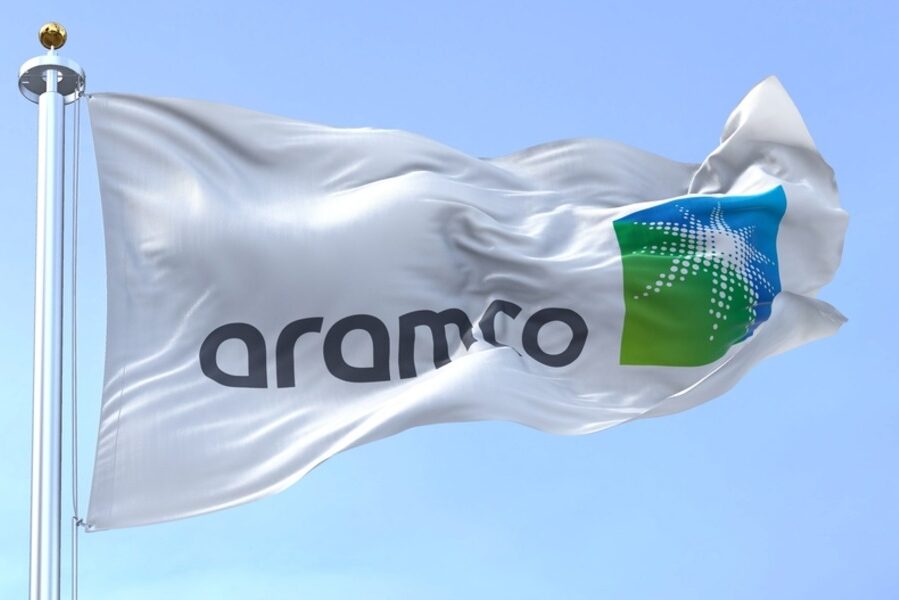 Aramco collaborates with South Korea on world's largest petrochemical project
Saudi oil giant Aramco announced today that the company is making its biggest-ever investment in South Korea to develop one of the world's largest refinery-integrated petrochemical steam crackers through its S-OIL affiliate, in line with the company's strategy to maximize the crude to the chemicals value chain.
The $7 billion Shaheen project aims to convert crude oil into petrochemical feedstock and would represent the first commercialization of Aramco and Lummus Technology's TC2C thermal crude to chemicals technology, which increases chemical yield and reduces operating costs.
The announcement follows an earlier $4 billion investment into the first phase of the petrochemical expansion completed in 2018.
Read more: Aramco, Honeywell team up to achieve business process automation
According to a press release from Aramco, the new plant will be located at S-Oil's existing site in Ulsan, with a planned capacity to produce up to 3.2 million tons of petrochemicals annually and include a facility to produce high-value polymers.
The project is expected to start in 2023 and be completed by 2026.
The steam cracker is expected to process by-products from crude processing, including naphtha and off-gas, to produce ethylene — a building blocks petrochemical used to make thousands of everyday items. The plant is also expected to produce propylene, butadiene, and other basic chemicals.
Aramco President and CEO, Amin H. Nasser, said: "Aramco uses in the Shaheen project new technologies invented in its global research centers. These technologies are being used for the first time in the world to convert oil directly into chemicals, which will contribute to redrawing the global petrochemical landscape and enhancing the value chain by increasing the integration of refining and chemicals business, at a time when demand is expected to increase all over the world."
According to Al-Nasser, South Korea is one of Saudi Aramco's most important global markets.
For his part, Senior Vice President of Refining, Processing, and Marketing at Aramco, Mohammed bin Yahya Al-Qahtani, said: "This project will allow us to process a larger group of raw materials in a more efficient and less energy-consuming way. It represents the first large-scale use of Saudi Aramco technology to convert crude oil into chemicals by thermal cracking. The project also shows how, through better design, we can contribute to the shift to more efficient and sustainable production processes."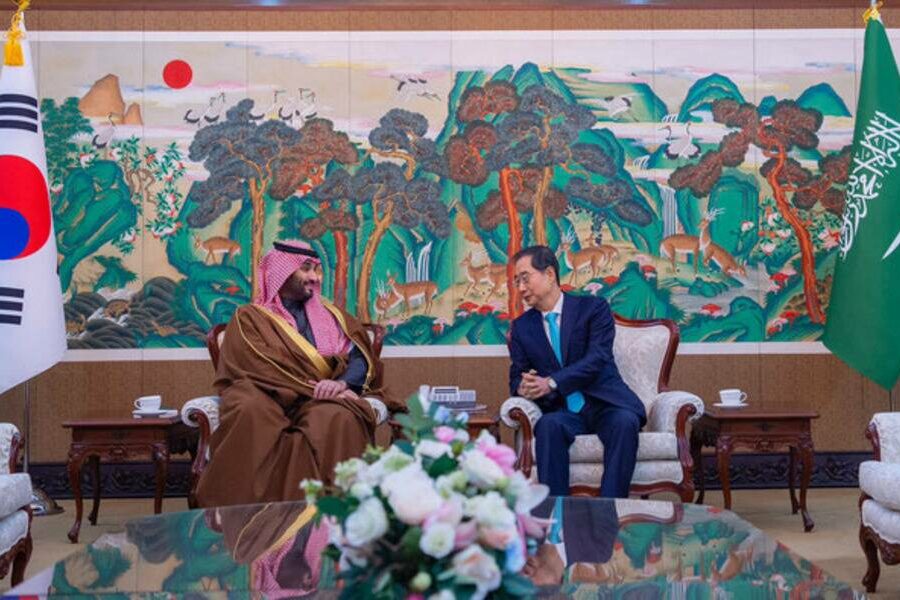 Saudi Crown Prine meets South Korean President (Image source: SPA)
Crown Prince visit
In this regard, Saudi Investment Minister Khaled Al-Falih announced today, Thursday, that 26 agreements totaling $29 billion will be signed during Saudi Crown Prince Mohammed bin Salman's visit to South Korea.
According to Al-Falih, the Public Investment Fund (PIF) will sign a number of agreements with Korean companies.
The South Korean News Agency revealed on Wednesday, quoting sources, that it is expected that five companies from the public and private sectors will sign a memorandum of understanding with the Saudi's PIF to collaborate on a project to build a green hydrogen and ammonia production plant.
Saudi Crown Prince Mohammed bin Salman stated that the Kingdom hopes to expand cooperation with South Korea in line with development plans and Vision 2030, particularly in the energy and defense industries.
During his visit to Seoul today, Prince Mohammed bin Salman stated, "We seek cooperation with South Korea to enhance defense capabilities."
The Saudi Crown Prince also stated that the Kingdom is looking to collaborate with South Korea in the fields of hydrogen production and carbon reduction, as well as small nuclear reactor technologies.
South Korea's President, for his part, emphasized the importance of Saudi Arabia as an economic and energy security partner.
"We look forward to expanding our cooperation with Saudi Arabia in the NEOM project and the defense industries," he said.
Exclusives