May 25, 2022 1:17 pm
Asghar Akhtar Khan enters UAE's billion-dollar skincare industry
His organic recipe is heritage-based, built for the modern world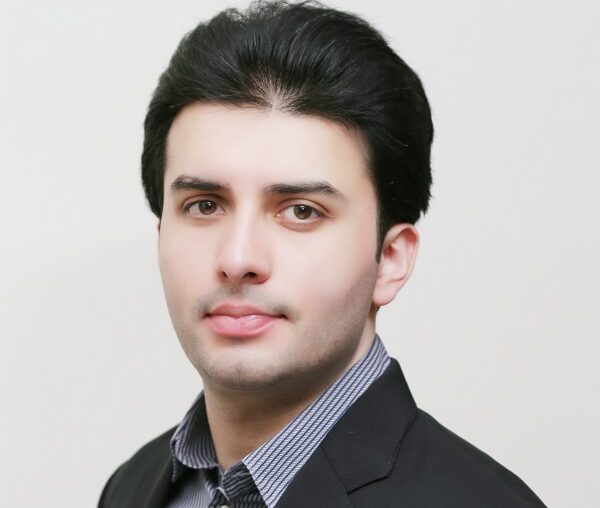 Asghar Akhtar Khan
Asghar Akhtar Khan, corporate finance leader, entrepreneur and lifelong learner, doesn't waste time talking about himself or his famous family background.
He is all skincare business. And he's now stepping into a billion-dollar industry in the UAE, planning to make a name for himself in the region, not the one he was originally known for.
And though he admitted to Economy Middle East (EME) that the reference to his family journey with Pepsi, as former co-heir, does help bring credibility to his business dealings, be it on the manufacturing, supply chain or distribution ends, his narrative is one of humility, not vanity.
It doesn't mean he is short on boldness or confidence. He is soon launching in Dubai VITA Eternity (Life eternal), his latest luxury skincare product, looking to part the seas of cosmetic and skincare ointments that exist in his path.
His formula? Heritage. Back to basics. He is bringing back the traditional crafts used to treat skin in these parts of the world. It worked before. It works now.
Who is Asghar Akhtar Khan?
Asghar is a young and dynamic businessman who uses lifelong learning to compound knowledge and reach success. And why not. His family background in manufacturing and distribution does give him a distinctive edge in his ventures.
"Coming from a manufacturing and industrial background, it allowed me to explore new possibilities, and keep a mindset of learning something new every day, always looking to explore any opportunity that I may find unique," Asghar told EME.
"A unique learning experience led me to my entrepreneurial journey into the skincare industry starting out in France and having the privilege to work with a great business partner and other stakeholders with decades of know-how behind them."
However, you'd be mistaken to assume that Asghar used family fortunes to pour into the first business he fancied, haphazardly. No. He searched for extra knowledge working outside of the family business, had a boss, followed orders, and learned from professional experience.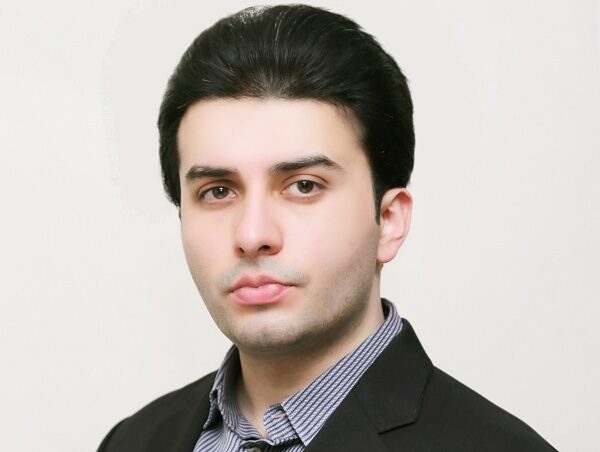 A stint in corporate banking
After completing a bachelor's from Boston and a Master's from London, Asghar sought to gain experience in financial services and chose corporate banking.
"In corporate finance, you deal with companies and provide lending facilities, trade finance, derivative products, and a range of investment options," said Asghar.
"My purpose at the time was to bring great skillsets back to my family business, so I worked hectic schedules during which I conducted due diligence and research on companies."
His job was to perform financial due diligence, fixed and variable cost analysis, and analysis of profit margins internally for large companies and industrial clients, among others.
"You need all your bases covered, so I burned the midnight oil learning about industries, business sectors, how markets and supply chains worked, and that's where I stumbled on the skincare opportunity," Asghar revealed.
Jumping ship to entrepreneurship
In Pakistan, Asghar's current residency, is also where a large fashion, beauty and skincare sector thrives.
"As I was looking into the figures and 5- to 10-year forecasts of the skincare industry, I actually got to see that it was a very lucrative one and what stood out for me, 5-6 years ago, was that it was one of the few industries at the time focusing on environmental, social and governance (ESG) issues," Asghar indicated.
"A push towards sustainability, environmentalism, and eco-friendly practices, on both the supply chain and the sourcing of skincare raw materials, appealed to me."
A skincare alliance was born
Armed with financial know-how, and understanding of the power of celebrity influencers, Asghar partnered with Ollia Tzarina, a faux fur celebrity that took Hollywood by storm, and together they launched Bio Lab Exotique, a completely organic Argan oil-based skincare treatment sourced from fields in Morocco.
"My previous co-founder was based in London at the time and received massive appeal from the entertainment industry in Europe, UK and especially amongst key Hollywood fashion moguls and celebrities, so I thought we made a perfect match," said Asghar.
That was in 2020. Then COVID-19 came with its devastating lockdowns and changed everything.
COVID-19: The anti-brick-and-mortar
Barely a few weeks before the few cases started rising in Europe, Asghar and his partner went with a brick-and-mortar strategy, opening a boutique concept in the French Riviera.
"There, the weather is warm, and customer footfall is traditionally very strong due to the outgoing nature and culture of people living there, but we also aimed at further scaling into France and the EU at large," Asghar said.
When COVID-19 started causing massive lockdowns, impacting manufacturing and retail, it was decision time.
"This, in fact, brought me to the Middle East and Dubai as I felt UAE's exceptional and swift response to COVID  placed it among the top 3 countries that had an exceptional strategy to deal with the pandemic, from containment to vaccination, while also ensuring business continuity and safe travels."
The move also launched Asghar into e-commerce.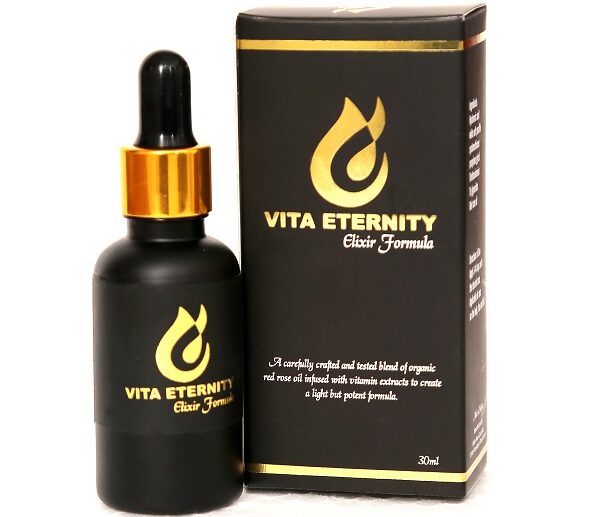 VITA Eternity
Even pre-pandemic, as far back as 2018, the UAE's e-commerce channels, especially for skincare, experienced strong selling, and that number has risen due to the pandemic.
"We, as a brand, want to show that chemicals and additives are not needed to treat skin conditions like eczema or to help collagen production and provide skin hydration. VITA Eternity will produce handcrafted high-end product lines with uniquely blended and precisely sourced rare oils and ingredients," Asghar said, describing his newest skincare brand catered for the Middle East (ME), focusing on the UAE and Dubai.
"The ME products lines will be different. In France, our offer was only Argan Oil. In the case of VITA Eternity, we will be utilizing a variety of essential oils. The careful sourcing of our raw materials means that we can differentiate on price as well, offering a go-to option for those seeking to experience a quality cosmetics product."
According to Asghar, many of VITA Eternity's go-to oils are well known in the ME. They are traditionally used for skincare and medicinal purposes the old-fashioned way, bringing back the traditional crafted benefits used in the old days to keep skin young and healthy on the face and body.
"While the oils are not a substitute for medicine, they help promote healthier skin and have strong cosmetic benefits in terms of skin complexion for users," Asghar clarified.
Why VITA Eternity in the UAE?
According to Asghar, VITA, Latin for life and Eternity, is meant to reflect an authentic lifestyle no matter who the user is and the skin condition.
"In the UAE alone, total skincare sales this year, as we near Q3, reached $1.2 billion, and out of that, 24% of this revenue came from online sales alone, that's why is the perfect timing to launch VITA Eternity to the market through our online retail experience," Asghar revealed.
"The UAE has one of the highest incomes per capita, behind only Saudi, second and Qatar, first. So, we are launching our brand with Red Rose Oil, a 100% direct go-to customer luxury product, but one priced very competitively compared to other boutique and mainstream offerings."
Asghar's family name and past and current business dealings have earned him credibility, and his business networks extend near and far.
"Credibility means trust. It's one's most treasured assets when in business for yourself or working for others," Asghar said.
As for what legacy he would like to leave, Asghar offered this: "If anyone were to carry on whatever I am currently doing, I advise them to go all out on effort and try learning something new every day. No matter how you feel that day, try adding or gaining that 2-5% knowledge over the previous day. At first, it may seem daunting, but you have to be bold and approach each day aggressively."
Exclusives