When it comes to iconic automotive rallies, it doesn't get much more prestigious than the world-famous 1000 Miglia. This year sees the 1000 Miglia Experience UAE Prologue Rally take place in the United Arab Emirates for the first time.
The History
It all began when Brescia, a city in Italy's Lombardy region lost the pleasure of hosting the Italian Grand Prix. Two aristocratic motor racing enthusiasts took it upon themselves to create a new road race that would see race cars compete on public roads. The inaugural race was held in 1927 and took place from Brescia to Rome and back. It annually continued until 1957 with a break in between due to WW2. From its inception, the 1000 Miglia quickly became known as "Corsa più bella del mondo" or 'The Most Beautiful Race in the World'.
In 1957 the race took another 20-year sabbatical due to a terrible accident near Guidizzolo. By 1977 it was revived as a 'Regularity Rally' eventually developing into the "Mille Miglia storica". In modern times the race in Italy is reserved to a limit of 450 teams and a proviso to enter states only models which took part in the original race between 1927 and 1957 are permitted.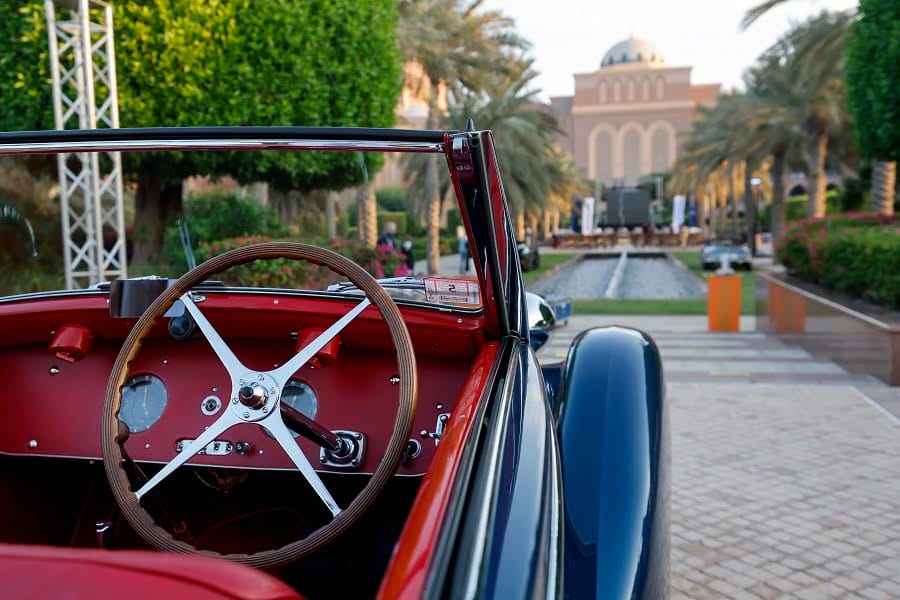 The UAE Edition
The 1000 Miglia Experience UAE Prologue Rally will take place from February 19 to 20 this year, organized by 1000 Miglia Srl, the Italian organizes of the 1000 Miglia, and Octanium Experiences LLC.
The Rally which is held exclusively for a limited 40 GCC participants will cover a 700km road race over two days. The route is set over four of the seven Emirates of the UAE with participants enjoying some of the best scenic offerings. The 1000 Miglia Experience UAE Prologue Rally will adhere to the original vehicle classes and rules, just as the Italian 1000 Miglia.
On the 19th of February, race enthusiasts will travel to the beautiful Fujairah coastline via the windy mountain roads of Hatta, all within the strict average speed trial rule. The next day will see the rally conquer the mighty Jebel Jais in Ras Al Khaimah towering at a height of just under two km above sea level.
Local and International Support
There has been great enthusiasm and support from local and international entities which have chosen to partner on the coveted inaugural event. Chopard, the Swiss manufacturer, and retailer of luxury watches, jewelry, and accessories will take on the role of Official Time Keeper, while Gargash Group and ADNOC Distribution come on board as the main sponsors. Carrera is named the official eyewear partner.
The Public Event
The Prologue Night event, a live gathering of participating vehicles and select collector automobiles will be open to the general public without charge on February 18th from 4 pm-11 pm. Here's how you can enjoy the festivities.