August 16, 2022 10:50 am
Azizi: Dubai's real estate sector immune to economic fluctuations
Market conditions are still favorable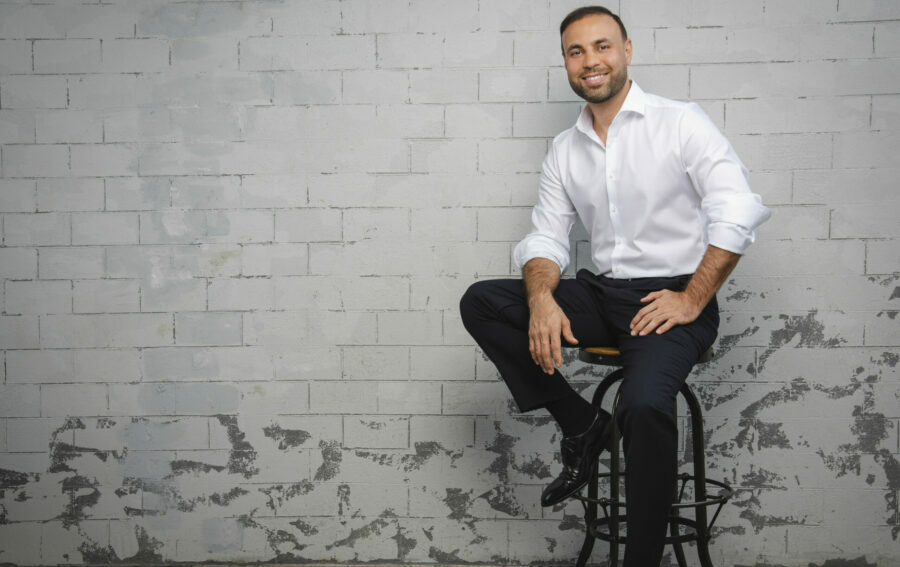 Farhad Azizi
Farhad Azizi, CEO of Azizi Real Estate Development Company, confirmed that the real estate sector in Dubai enjoys an excellent degree of protection that makes it immune to any economic fluctuation, and in a way that surpasses any other developed global property market.
In an interview with Economy Middle East, Azizi said that developers will not increase real estate prices to keep pace with the sharp rise in demand, "because the market is still favorable for the buyer, with prices approaching the bottom," noting that buying real estate is still logical from a financial point of view, be it for investment or personal use.
Here is the text of the conversation:
Do you think developers will cut housing prices to match the spike in demand and how do interest rates affect the real estate market performance amid the current economic fluctuation?
The economic fundamentals of demand and supply apply – when demand increases, so do the prices, especially in the current market where supply is being reigned in while investor demand is surging. We can only speak for ourselves and not for other developers – we have not yet increased our prices as a result of the increasing inquiries and sales, as we want to secure our investors substantial and competitive ROIs – some of the highest in the market. We are, however, considering raising them in the coming months, with rental yields, as well as secondary market prices, rising.
We will, however, certainly not lower them – it is still a buyer's market, with prices being near-bottomed out. Dubai's property sector is outstandingly well protected from economic fluctuations, more so than any other advanced market across the globe. The UAE's robust legal and economic policies and remarkable foresight are securing safety and stability in the sector, and are enabling it to reach new heights in the near to long term future. While increasing interest rates are generally said to make property purchases more costly, as mortgages are becoming more expensive, UAE banks offer plenty of solutions: interest rates can be locked in for a set number of years. Thus, we are seeing many investors, who believe that interest rates will further rise in the coming months and years, making their purchases now, with fixed interest rate mortgages. This almost has a positive effect on sales volumes now, as investors are rushing to secure properties and their mortgages.
Do you think developers need to provide direct financing to compensate for higher mortgage rates?
We are a strong advocate of letting banks handle financing, regardless of interest rates rising. The Azizi family comes from an extensive banking background and fully understands and appreciates the intricacies of financing. We believe that banks and other specialized financial institutions are the best positioned to handle mortgages, to the benefit of all stakeholders – buyers, developers, all other entities involved in a property purchase, and the economy as a whole. It is an industry, business model, and domain of expertise of its own, a capital-intensive one that is too risky for a developer to take on.
Extensive post-handover payment plans can cause cashflow issues, with developers who offer them being at greater risk of suffering from a shortage of funds to launch subsequent projects. We see it as the most fruitful and growth-oriented strategy for developers to focus on what they are best at: building homes. Moreover, we see that seasoned investors, as well as those who aspire to move from renting to a home ownership lifestyle, are less concerned about increases in interest rates. They understand that returns on property investments, in terms of both rental yields and value appreciation, will always far outweigh the comparatively insignificant interest payments, which seem trivial to most in that equation.
What are the most important measures recommended to mitigate the effects of higher interest rates?
Reduced housing affordability, due to home price appreciation as well as rising interest rates, certainly can add a strain to people's finances. However, investing in real estate is always a sensible decision that helps in building wealth.
The equations differ between investment property buyers and end-users. For investment buyers, Dubai continues to offer healthier yields than most other major global cities and remains an attractive real estate investment destination because of the government's dynamic approach to stimulating the economy and driving growth.
For end-users occupying their own home, one has to consider the long-term impacts. In the end, regardless of rising interest rates, monthly mortgage installments remain lower than monthly rental expenses, and once the mortgage is paid off, the end-user owns the home – an asset that can then either be lived in, yield rental income, or be sold with a capital appreciation. So, whether it is for investment or personal use purposes, purchasing property continues to make financial sense.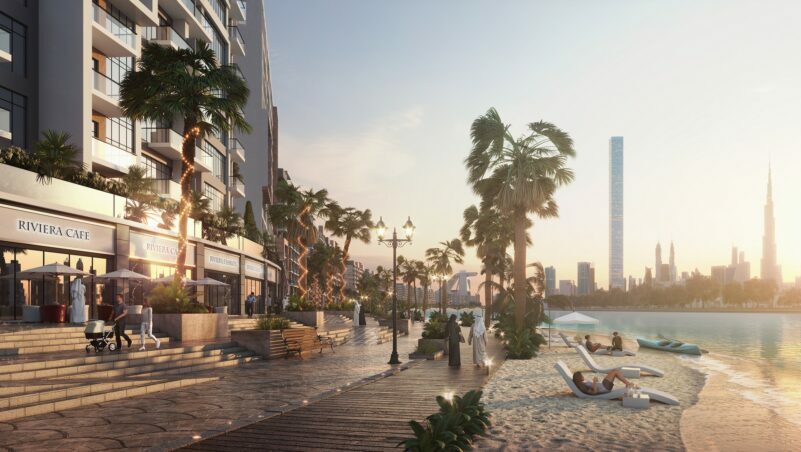 What does quality mean to Azizi Developments and how do you define and measure quality control?
To us at Azizi Developments, delivering quality is not just a mere virtue, it is a core pillar to how we work and what we deliver. We instill the importance of quality in all levels of our organization, our external stakeholders, such as contractors, suppliers, and brokerage partners, and all of our processes. Quality is not merely about building and delivering better, it is also about servicing better. We see it as the key to customer happiness, positive word-of-mouth, and repeat purchases – quality is what sells our properties, and that, in turn, is what drives our organizational growth. Our commitment to quality transcends several key areas, from the conceptualization, design, and construction of our projects, all the way to the services we provide for our investors and end-users.
There are many layers to this – from the materials we use, to how they are put together, to how we communicate with our clients, and more. To attach a definition to this, we could refer to it as the totality of characteristics of our products and services that affect their ability to satisfy and surpass our stakeholders' expectations, but what it really is, to us, is a mindset – one that prioritizes those who will later own and/or enhabit the homes that we develop.
A paradigm shift has happened in how we work and what we deliver – our Founder and Chairman, Mr. Mirwais Azizi, myself as the firm's CEO, and the entire senior management team, have become a lot more particular when it comes to our quality standards. We have grown to realize that quality is what can set us apart from other developers – it is what makes our products surpass other offerings in the market. This competitive advantage, we now understand, is what creates customer satisfaction and in turn, generates sales. As our focus has been increasingly on construction and quality rather than on marketing and sales, we have seen our marketing costs decrease and our sales soar. With a smaller sales and marketing team, we now accomplish far more sales, a lot of which can be attributed to increasingly favorable word-of-mouth and repeat purchases.
We, much like all other traditional developers still do, used to serve as a mere coordinator and controlling point between design firms, contractors, brokers, and other stakeholders. We used to just purchase land, and let external parties handle the rest. This is why even our oldest projects are situated in some of the most strategically located parts of Dubai – as we had full control over which plots to purchase – but not as much control over the construction as we do now.
Today, our approach is very different with our involvement, having become more profound: we are doing more internally, in-house, and have selected only the very best, trusted, and tried and tested external parties to work with us, rather than conducting new bidding process for every project. Developing projects in such a smaller, closely-knit, and trusted circle does of course entail higher costs and more risk for us as a developer, as all responsibility for the success of a project now lies with us, but the differentiating factor, which gives us a competitive advantage, is that it grants us a lot more control over our quality. We have invested more into our own overhead costs, such as by building stronger in-house teams, with our spending on salaries has more than doubled in recent years, all for the sake of improving our quality and making our customers happier.
I understand you're focusing on bringing Western/European (mostly German) construction materials and standards to Dubai. Why and how? Can you provide a particular example of this?
We focus on sourcing renowned, world-class construction materials, as well as international expertise, to ensure quality. So far, we have been scouting for more German engineers and architectural consulting firms to review our projects across Dubai, with new hires and appointments to play key roles in ensuring that international quality standards are met and surpassed throughout our development processes. As a result, we've received a noticeably increasing demand from European investors, with sales to nationals from the continent having surged substantially.
This has encouraged us to instill a quality-first construction mindset here in the UAE, based on international – and mostly German – best practices, materials, and innovations. When my team and I travel to other countries, we bring back knowledge, contacts, and supplies that help us elevate our own quality standards, resulting in our projects meeting and even exceeding international standards. The synergy created when various continents' ways of working converge is truly remarkable – and with the UAE being such an outstandingly international nation, it is very fitting for it to also be the pinnacle of all countries' development practices uniting, forming a better, more advanced real estate landscape.
We currently already have our very own, highly knowledgeable, and experienced technical team in Frankfurt, Germany, that is on our payroll full-time, consisting of individual architects, engineers, and interior designers, as well as several consultants and architectural firms. This team advises our staff in Dubai through comprehensive reviews, guidance, the sourcing of materials from not only Germany, but also other countries such as Italy and France, and the attendance of the latest expositions such as EXPO REAL in Munich, Germany, and more. Just this week, several of our team members in Germany have traveled to Milan to procure very premium bathroom and kitchen fittings in person, and to ensure proper transfer knowledge of installation and maintenance procedures. Our staff in Germany helps us stay on top of the latest when it comes to construction methods, machinery, suppliers, and more.
Moreover, we have just launched a 10-unit project in Germany, as we see developing there as some of the best experiences we can get to improve our quality here, in the UAE.
We now plan to advance our efforts in sourcing expertise internationally, with us striving for our developments to become even more innovative, sustainable, and adherent to global best practices.
To exemplify this: One of the most recent contracts we've signed was with Knauf for our gypsum ceilings works at Riviera. This German supplier dominates the market for gypsum-based products and systems. They provide some of the most energy-efficient insulating products with the sleekest designs and have an outstanding track record that shows reliability, skill, and innovation.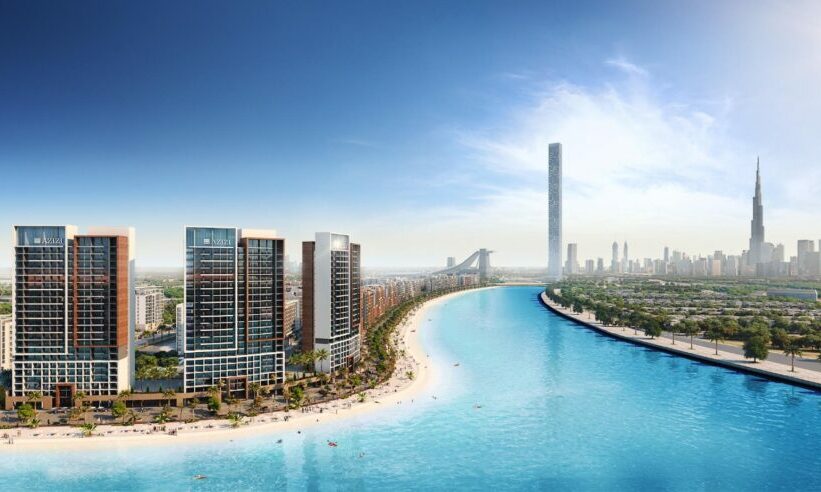 How has your unstinting commitment to quality been reflected in customer satisfaction and how do you measure this? What about the resultant sales? How are they going this year?
We conduct regular customer satisfaction surveys through VCM, our dedicated community management provider, to gauge customer happiness and learn more about our residents' wants and needs. The survey touches on important topics such as building quality, promptness and thoroughness of care and assistance, community comfort and cleanliness, web portal and app convenience, clarity of communications, as well as staff friendliness, courtesy, and knowledge. The study revealed a high level of customer happiness, with 88% of the 1,052 respondents having expressed their overall satisfaction.
When asked what contributed most to their contentment, factors that Azizi community residents mentioned included not only "quick turnaround time", "friendly staff" and "knowledgeable service providers", but also "well thought out layouts" and "perfect finishing".
Sales are another way of measuring the business impact of higher quality. Our sales have been growing steadily since the pandemic, and have reached new heights, with us now selling over 20 units per day, more than in pre-pandemic times. Developers struggled to sell properties during the lockdown, but once it was lifted, we began selling around five to six units a day. Towards the end of 2020, we were close to reaching our pre-pandemic levels, with daily sales of 10 to 12 units. In March 2021 and onwards, our sales were at approximately 12 to 15 units being sold per day.
Our resilient sales framework, which is rooted in our commitment to transparency, customer centricity and its distinguished, value-adding world-class properties, has proven its merits. We've far exceeded our pre-pandemic levels, with sales currently averaging more than 20 units per day.
We now assign much greater importance to our customer's best interests by listening closely to them, being more transparent, speeding up construction through better contractors, and by managing them more closely, enhancing the quality of our developments through better materials and more qualified staff, and more. All of our developments represent direct responses to carefully researched, contemporary market trends and needs.
Could you please highlight your portfolio of projects, in terms of deliveries, number of units, BUA, sales, etc.?
In 2021, we at Azizi have completed more than 150 storeys over 2.92 million sq. ft of built-up area, with more than 22.9-million-manhours of construction having been invested and 150,000+ cubic meters of concrete having been poured. In 2021, we have handed over Aura in Jebel Ali, Samia, Farishta, and Shaista in Al Furjan, Mina on Palm Jumeirah, and in November, Plaza and Star in Al Furjan.
We have achieved a 44% increase in sales of our premium off-plan, completed, and soon-to-be-completed residential and commercial developments throughout Dubai during the second half of 2021. We are now set to deliver 42 of our projects comprising 8,895 units in 2022. The projects to be handed over this year will comprise 40 buildings in the megaproject Riviera in MBR City, Creek Views I in Dubai Healthcare City, and Berton in Al Furjan, all very distinguished developments that form a substantial part of Dubai's internationally renowned residential and commercial landscape.
Exclusives