December 1, 2022 9:23 am
Bell: Customizing vertical lift, redefining flight
Bell is the oldest helicopter manufacturer on the planet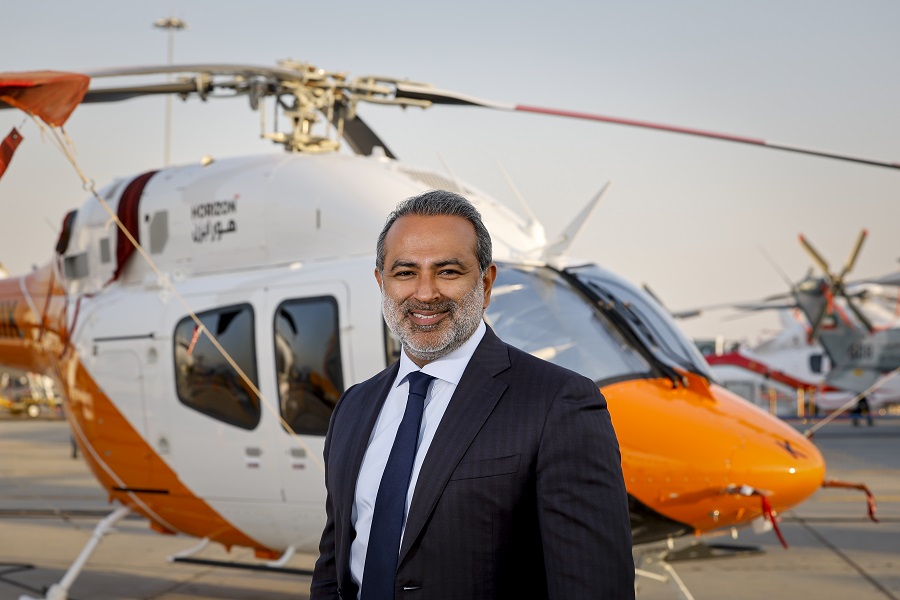 Sameer Rehman, MD for Africa &Middle East At Bell Flight
Headquartered in Fort Worth, Texas, Bell was the first ever manufacturer to certify a commercial helicopter. Bell Aircraft, the original company, was founded in 1935 by Larry Bell and bought by Textron in 1960. Today the company is simply referred to as Bell and is a wholly-owned subsidiary of Textron Inc. operating across six continents.
Bell produces a versatile range of helicopters for private, commercial, military, para-public, and cargo use. Private customers can customize their helicopters with luxury interiors. Bell also provides cost-efficient platforms for armed and security forces as well as emergency services. 
We spoke to Sameer Rehman, the managing director for Africa & Middle East at Bell, against a backdrop of over two dozen Bell 505s in the hangar. 
Can you tell us about Sameer Rehman and your duties as managing director for Bell, Africa & Middle East? 
A journey of 1,000 miles begins with one footstep. I was always interested in aviation and studied at Embry-Riddle Aeronautical University in Florida, where I got my bachelor's and my master's in aerospace engineering. Thereafter, I applied to Cessna, which is a sister company of Textron. 
As the managing director, I like to say we are in the people business and happen to sell helicopters. We have 65 countries with a very diverse economic footprint throughout these territories. My central role is making sure our customers, my team and Bell have what they need, are very well-informed about what we're doing, and that we take care of each other. 
What does the client journey look like from first contact to aircraft delivery?
The helicopter industry is what I would call a boutique industry and Bell is the oldest manufacturer of helicopters on the planet. We also certified the very first helicopter ever and have a wide network of distributors, salespeople, and service centers around the world. We regularly attend trade shows and conferences. We also generate leads through various experiential events. Most of our clients are organic, and I'm very proud to say that when they buy Bell, they stay with Bell.
The selling process is perhaps the most visible process in a very long-term relationship. When a customer or an entity approaches us, we spend a significant amount of time understanding their needs and begin to develop a framework for a relationship based on that. The migration from a purchase decision to buy Bell to a purchase decision to buy an aftermarket support system, we have those modalities available. From providing a comprehensive support system for all our helicopters to the modality of actually having training done for pilots and mechanics, we manage all of that. At the forefront, the signing of the purchase agreement is the very start of a very long-term relationship. 
What sort of customization might a private client want?
The experience that we all cherish is when a client approaches us. Some may say I want it to look like the inside of my Rolls-Royce. Others may say I want it to look like the inside of my business jet. That is something we're fully capable of doing. That experience is a very personal one to us. Helicopters are customizable, perhaps more than airplanes because there are so many things you can do. Let me give you an example: A VVIP, a head of state, captains of industry, or whomever they may be, all want a comfortable cabin. Others want a rugged cabin to take the family and the dog on a weekend trip and fly to the canyon or the desert. Others want a business environment so they can conduct meetings while in flight. Others are owner-operators who sit in front and fly the helicopter. We accommodate every single one and more.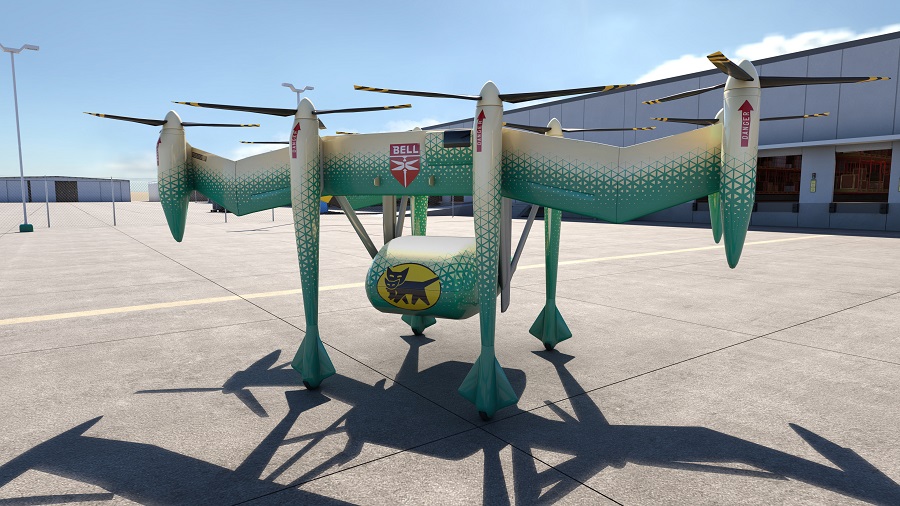 What kind of aircraft are the most popular in your region, i.e. Africa and the Middle East?
The Africa Middle East region is very specific in terms of use. By and large, most of our helicopters in Northern Africa, sub-Saharan Africa, and the Middle East are used across para-public, oil and gas, law enforcement, and emergency medical services. A niche of that is the very boutique clients, the VVIP customers, and the corporations. 
The segment for oil and gas in the Middle East is profoundly successful, as well as law enforcement and what I would describe as utility, including power line washing, conservation of wildlife, and crop spraying. In Southern Africa, we have a larger general aviation presence. We make a variety of models, and these models serve the variety of needs for various business missions our customers have in Southern Africa, from South Africa to East Africa, Kenya, Tanzania, and Ethiopia. 
Globally, the military, the navy, the coast guard, the air force, and the army, are all segments served by Bell. We truly have our hand in every game.
What is Bell introducing in terms of new products and technology? 
Many years ago, Bell was known as Bell Helicopter – we made helicopters. Today we are simply known as Bell, and we are a technology company, redefining vertical lift, redefining flight. That's who we are today. We have several military programs working in the United States: The V-280 Valor, the Bell 360 Invictus, and the V-22, which is our tilt rotor. We are very successful with the United States Marine Corps and the Air Force Special Operations Command. 
Following certification, the Bell 525 will be the very first fly-by-wire helicopter. That means no hydraulics and no pumps. This will be the most innovative certified commercial helicopter on the planet, and there's only one place to get it, and that's Bell. We have designed this aircraft for the oil and gas industry, the military, the discerning client, the high-net-worth individual, the captains of industry, and the heads of state. It's going to be a dynamic aircraft that can take off vertically. In addition, Bell is working on logistical delivery systems: The APT, also known as the Autonomous Pod Transport. This is a vertical-lift, cargo-carrying autonomous delivery system that we're testing around the world.
Our approach to technology is total. Our approach to vertical lift is total. But more importantly, our commitment to aviation is to ensure the sustainability of our products and the happiness of our customers.
How does a private citizen learn to fly a helicopter here in the UAE?
Very simple. All they have to do is show up and ask questions at the Horizon International Flight Academy, and the personnel there will be more than happy to help.
Exclusives