October 31, 2022 3:18 pm
Bin Touq: Hub71 a key platform for emerging UAE tech companies
"We aim to create a flexible business environment that stimulates growth"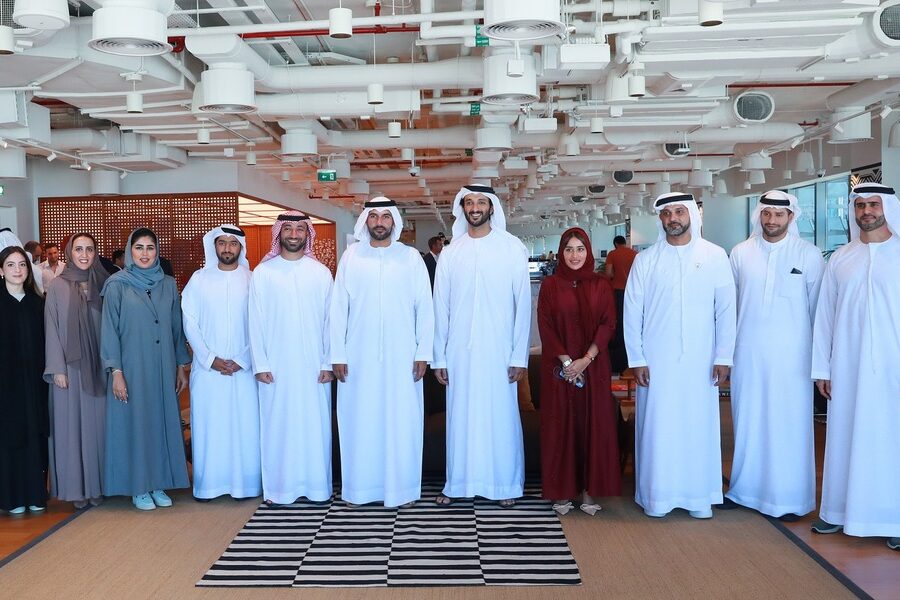 Part of the visit (Image credit: UAE's Ministry of Economy)
Abdullah bin Touq Al Marri, UAE Minister of Economy, said that the global tech ecosystem in Abu Dhabi "Hub71 is a very important platform for enabling emerging technology companies to grow and prosper globally from the capital, Abu Dhabi, and providing them with the necessary expertise and financing solutions."
This came during bin Touq's visit to Hub71, which includes approximately 200 startup companies working in the fields of the new economy.
The purpose of the visit, which is the second of its kind, is to assess the impact of the new economic amendments on the business sector by engaging in direct communication with companies and their representatives in the country.
Bin Touq emphasized that the business sector has been a critical strategic partner in the UAE's development process since its inception, and will continue to be so in the future.
The economy minister explained that he hopes to strengthen these close partnerships between the two sides through these visits, as well as measure the impact of the laws and regulations approved earlier by the state to create a flexible and conducive environment for the growth of the country's business sector.
During his visit, Bin Touq met with a group of startup company founders in Abu Dhabi who are part of the global technology ecosystem Hub71 and discussed their future expansion plans.
He emphasized the country's eagerness to support such innovative initiatives that contribute to its position as a leading global destination for emerging companies and support its objectives by enabling the model of small and medium-sized businesses in new economy sectors.
Exclusives