May 27, 2022 11:11 am
7 world leaders offer surprising opinions on Bitcoin  
Will 2022 end in a collapse and signal the end of an era?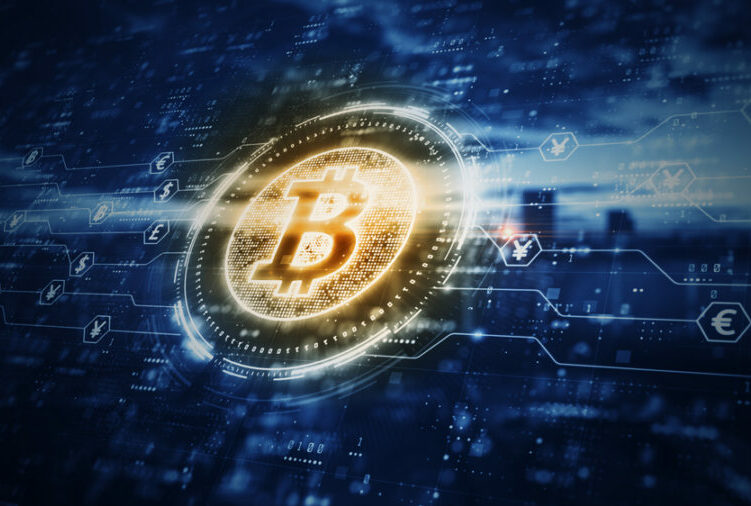 Bitcoin
Cryptocurrencies, especially Bitcoin, are having their worst days after the latter lost more than half its value since the end of 2021.
This is not the first time that currency prices have fallen before rising again. Is this what will happen this time? Or will 2022 witness a resounding collapse, announcing the end of an exciting era for these currencies?
Some financial experts specializing in cryptocurrency consider today's conditions to be normal.
As for others, today looks different, especially after the US Federal Reserve's decision to raise interest rates, which will push investors to move towards guaranteed or safer investments and away from digital currencies.
But the causes of the collapse do not stop at this decision and its effects, as among the other factors that impacted the collapse are: global turmoil, wars and the food crisis.
So how do economists and experts look at the current situation surrounding cryptocurrencies?
1- Christine Lagarde
European Central Bank President Christine Lagarde has argued that cryptocurrencies are baseless, worthless, and should be regulated to steer people away from risking their life savings.
She expressed concerns about people who are unaware of the risks and who will be very disappointed.
She says she doesn't own any crypto assets because she doesn't want to practice what she warns against, but she is following their news very carefully.
2- Janet Yellen
Commenting on the sharp decline in the value of cryptocurrencies, US Treasury Secretary Janet Yellen said that more federal regulation is needed to respond to the wave of speculative investment in these currencies.
"We really need a comprehensive framework so that there are no gaps in regulations because we have real evidence of the risks," Yellen told a House committee.
She considered that it would be appropriate to work on a consistent federal framework on stablecoins by the end of 2022 given the growth of the market, and called for partnership among members of Congress to enact exemplary laws on the matter.
She also noted that digital currencies are a concern especially for government administrations, as many token-based projects are linked to illegal financing and money laundering.
3- Warren Buffett
As for the veteran billionaire Warren Buffett, he still insists on his skeptical stance on the most prominent cryptocurrency, "Bitcoin."
"Bitcoin is not a product, nor does it produce anything tangible," he said at Berkshire Hathaway's annual shareholder meeting. Despite a shift in public perception about cryptocurrency, he is still reluctant to buy it.
"No one is betting on bitcoin in the short term, everyone is holding it for the long term," he said.
He explains why he is not interested in Bitcoin, saying, "If you offered me all the bitcoins in the world for $25, I wouldn't buy them. What would I do with them? I would have to sell them back to you somehow. As for the apartments, we would use their rental income."
4- JPMorgan CEO Jamie Dimon
As for JPMorgan Chase CEO Jamie Dimon, he has long been skeptical of Bitcoin and cryptocurrencies and has warned against them because he considers them to have no intrinsic value.
But, despite this, he says he will help people invest in them, with a caveat.
He also believes that over time these currencies will be adopted by many individuals, including banks.
It should be noted that JPMorgan Chase owns its own digital currency called JPM Coin.
5- Bill Gates
American billionaire Bill Gates is pessimistic about the future of Bitcoin and this type of currency.
In a Q&A session on Reddit, he says that he does not invest in cryptocurrencies because he likes to invest in things that have a valuable output.
Bill Gates added: "The value of companies depends on how great products are made. The value of crypto is just what someone else decides to pay for it, so it doesn't add to society like other investments."
6- Billionaire Peter Thiel
Billionaire and co-founder of Paypal Peter Thiel, known for his obsession with Bitcoin, delivered a scathing speech at the "Bitcoin 2022" conference in Miami in which he accused three Wall Street magnates of preventing Bitcoin from reaching $100,000 as he and others expected.
Billionaire Warren Buffett and JP Morgan CEO Jamie Dimon and BlackRock CEO Larry Fink are both accused of standing against the rise of bitcoin.
He described them as "an old-fashioned financial oligarch" who opposes the revolutionary youth movement in cryptocurrency.
7- Brian Armstrong
Following the bitcoin drop, Coinbase CEO Brian Armstrong tried to reassure customers and clear up any confusion about bankruptcy talks.
In a series of tweets, he wrote: "Your money is safe in Coinbase just as it has always been, and we have no risk of bankruptcy."
He noted that the company was required to include bankruptcy warning language due to the "newly required disclosure of public companies owning crypto assets to third parties" as a result of SEC rules.
Exclusives