June 4, 2022 7:08 am
Markets recap: Sinking like a stone
But there's a silver lining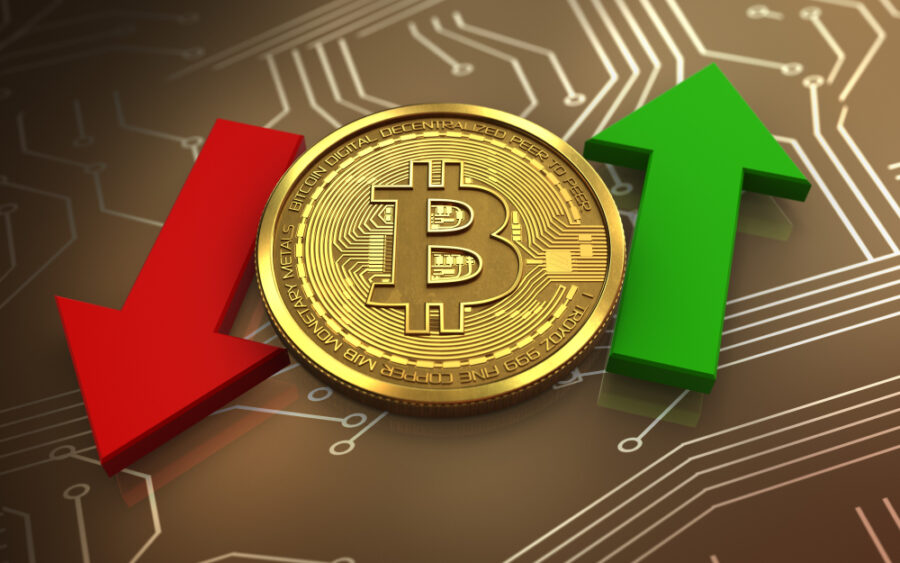 Bitcoin movement
Bitcoin closed the week in green for the first time in over 8 weeks. The 0.4% gain over the last seven days might not be something to boast about, but it looks nothing short of a miracle after the hammering the cryptocurrency has taken over the last couple of months.
During the week it went as low as $28,448.80, before bouncing to highs of $32,206.26, before settling in its operational range of just under $30,000 where it's spent a majority of the last few weeks.
The fluctuations are better reflected in the crypto fear & greed index, which currently stands at 10, three notches lower than yesterday's figure of 13. Despite the momentary respite this week, the figure is still a couple of spots lower than last week's 12, and a far cry from last month's 21.
Interestingly, just like last week, the Bitcoin dominance index, which measures Bitcoin's share relative to that of the entire market, also spent the week crawling upwards. It's currently at 46.86%, barely a few notches higher than last week's 46.5%, though it did momentarily break the 47% mark on Friday morning.
The movement of the Bitcoin dominance Index makes sense when you look at the broader market, which has had a topsy-turvy week, with the altcoins moving in different directions.
Talking about the top ten cryptos, while Ethereum (-2.8%), BNB (-3.5%), and Solana (-12.5%) registered weekly declines, others such as Dogecoin (1.7%), and Cardano (15%) decided to buck the trend and joined Bitcoin to end the week in green.
The weeks-long carnage in the market is causing large-scale disruptions in the crypto ecosystem as well, with crypto exchanges being on the receiving end. On Thursday Gemini announced that it was forced to lay off about 10% of its workforce due to the prolonged bear run, followed by Coinbase on Friday extending their hiring pause for both new and backfill roles for the foreseeable future, while also rescinding a number of accepted offers.
Also of note is the move by Riot, which is one of the largest of the publicly traded bitcoin miners. According to a press note, it mined 466 bitcoins in May 2022 and sold over half of them (250) to raise about $7.5 million to infuse some much-needed working capital.
There's no doubt the prolonged bear run has made a noticeable dent in the crypto ecosystem. However, if there's a silver lining in all the gloom, it is the resilience shown by the crypto sphere, and its matured, calculated response to the broader financial turbulence plaguing major economies of the world, which is proof that it has come of age.
Exclusives