July 8, 2022 3:40 pm
Buy, sell, HODL Bitcoin? It's anyone's guess
Bitcoin mirrors Nasdaq's bounce back, but more bad news awaits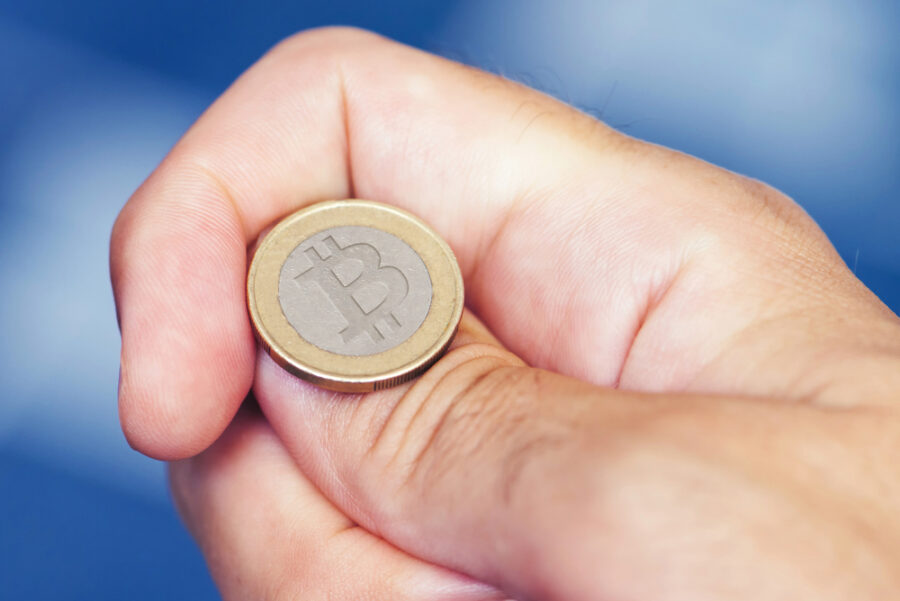 Bitcoin
BTCUSD prices have consolidated above $20,500 driving up most cryptocurrencies with it on Thursday, as tech stocks and markets recover.
The price of Bitcoin rose over 2% in the last 24 hours to above $22,300 having re-established the $20,000 mark on Wednesday, having traded in the $19,000 range for a week straight.
ETHUSD, the second-largest crypto, gained 3.5% to $1,200. Smaller token Cardano was up 2%.
Bitcoin's all-time high value neared $70,000 in November 2021 but had fallen to $18,000 in mid-June.
An upbeat action in Nasdaq is attributed to the recent gains in crypto assets, despite the tech-heavy index still languishing in a bear market as investors weigh in recession risks amid a dramatic rise and future increases in interest rates by the Federal Reserve, including this July.
Stocks have risen slowly but steadily in the face of continued recession worries. A return of risk appetite in global markets meant bitcoin was up more than 13% for the week so far as of Friday morning.
The overall market value of cryptocurrencies is back over $1 trillion, according to CoinGecko data.
Crypto doldrums
Cracks in the industry include the meltdown of stablecoin Terra, breakdowns at lenders including Celsius, Vauld, and Voyager Digital, and the bust of a major hedge fund that threatens wider contagion.
News that customers of bankrupt broker Voyager Digital Ltd. won't get refunded their money struck fear into investors.
A weak US jobs report today, Friday, continuing geopolitical issues, and stubborn inflation is not bullish for Bitcoin.
Is market equilibrium on the horizon?
How low bitcoin goes in the coming weeks or months will depend on "whether the stock market made a bottom and if no major crypto company falls into liquidation," according to Edward Moya, a senior market analyst at OANDA, a brokerage firm.
"A plethora of bearish crypto headlines continue to drag down bitcoin below key technical levels. Sentiment will take some time to improve, especially after many anticipated crypto deals are falling apart," says Moya.
He was referring to crypto exchange eToro which abandoned a deal to go public via SPAC merger, or to companies like BlockFi trying to stay in business.
The best advice seems to be for crypto investors to HODL, especially those investing in crypto for the long-term and for whom price swings are to be expected.
Investors who are financially well off may see this as an opportunity to enter the market while crypto prices are low, but with an understanding that prices could drop some more.
The 'buy everything' stocks frenzy of 2021 has ended and equilibrium, when it happens, will likely trigger the next bull market.
That's what common sense says. Crypto markets do, however, have a brain of their own.
Exclusives