The logistics sector faces its own set of struggles with COVID-19 and the Russian-Ukraine war exerting consecutive stresses on the sector resulting in delivery delays, goods disruption, and the ever-present instances of fraud and theft.
Legacy ERP (Enterprise Resource Planning) systems in logistics are proving not enough on their own to handle these conditions. The arrival of Blockchain technology is being hailed as a sector savior for its ability to provide real-time visibility and tracking of inventory in the entire supply chain, from production to distribution to destination B2B clients and end users, helping reduce costs and eliminate paperwork, saving time and resources.
How blockchain benefits supply chains
Blockchain verifies the authenticity of products and resists attempts at counterfeiting by providing tamper-proof records of products' origins and movements during supply chain operations.
Additionally, it can trace product quality throughout the supply chain allowing companies to locate and remove defective products, thereby diminishing waste and increasing customer satisfaction and loyalty.
When it comes to financial contracts between manufacturers, suppliers, traders, customers, and banks, Blockchain creates secure and transparent records of transactions.
Read: CBDCs and gaming will push blockchain into the mainstream
Beyond ERP
The problem with current ERP systems is that they face difficulties tracking, in real time, mistakes in inventory data, shipments gone missing, and payment duplication. Trying to locate the source of the problem via traditional ledger entries and documents is also not so straightforward.
Present ERP systems are certainly inadequately prepared to deal with mishaps and weak links in supply chains for enterprises dealing with thousands of daily transactions across large networks and complex product orders and shipments.
While the blockchain would not take over the wider range of transaction-processing, accounting, and management-control functions performed by ERP systems, it can alleviate many of its associated issues.
Blockchain can flag and record anomalies anywhere in the supply chain, even with small details like poor shelf rotation of products.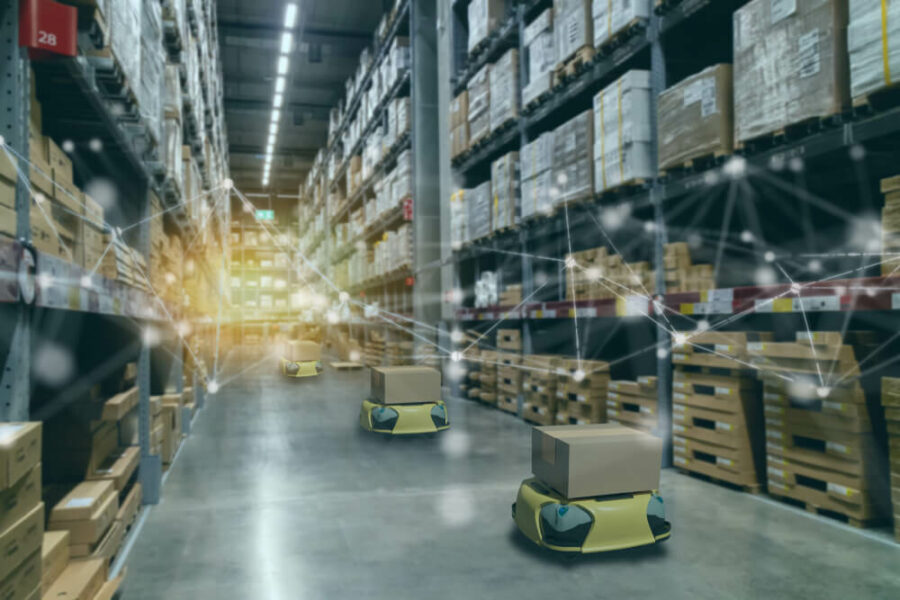 Blockchain tokens
When using blockchain as a ledger platform in large logistics operations, orders, loans, and bills of lading (agreements between shippers and carriers), are all given special identifiers that act as digital tokens.
Blockchain stakeholders in supply chains are provided with unique digital signatures to sign the blocks they add to the blockchain, with such transactions recorded as a transfer of that corresponding token from one participant to another. The action is irreversible and doesn't allow any participant to overwrite past data.
Smart contracts
Automating logistics operations such as orders and loans issued can take place with smart contracts where lines of code use data from the blockchain to verify when contractual obligations have been satisfied and payments can be released. Additionally, smart contracts can determine the status of transactions and can routinely take actions including releasing payments or flagging irregularities.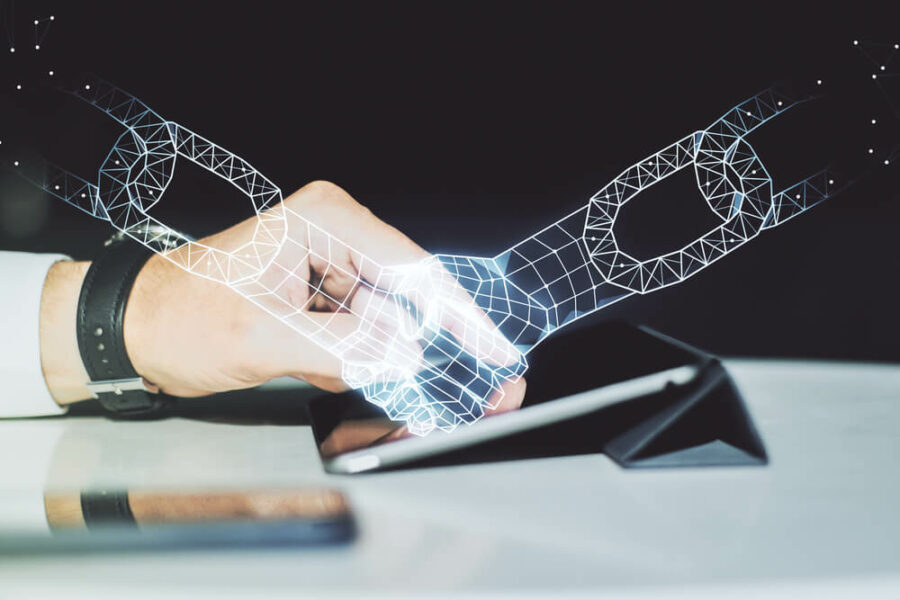 Pharma and blockchain
Smart contracts on the blockchain could for example help prevent the distribution of counterfeit drugs in pharma supply chains.
A review by Swedish researchers looked at the benefits of smart contracts on pharma blockchain supply chain platforms and the part they play in fighting counterfeit drug trades, a market estimated at over $200 billion yearly.
It is typical of pharma supply chain operations to encompass having to travel long distances and run the risk of cargo theft. Having compatibility with other technologies such as radio frequency identification (RFID) and barcodes and using smart contracts and distributed ledgers can help tackle these issues, the review found. 
UAE-related applications
Automated Farm To Plate blockchain-based track and trace solutions providor announced it will develop a new supply chain management solution that can support the UAE's goal of leading the Global Food Security Index by 2051.
Farm To Plate said it can supply reliable data on food demand levels in various markets across geographies. Using historical patterns and real-time pricing analysis to maximum advantage, farmers can make educated decisions on crop planning to avoid over- or under-farming.
Supply chain inadequacies are causing around 6 billion dirhams worth of food waste due to spoilage, according to a November 2022 MEED report.
Meanwhile, Kenya signed a deal with Abu Dhabi-based blockchain platform Venom Foundation this May to launch a blockchain and Web3 hub in Africa in sectors including finance, supply chain, agriculture, business, and cross-border trade.
Saudi Supply chain concept using NFTs
The Saudi Food and Drug Authority (SFDA) is now collaborating with the Digital Government Authority (DGA) to develop a Proof of Concept experiment for the use of blockchain in food-related supply chains.
The project will look at the product's journey details and at key stakeholders including the farm, slaughterhouse, and retailer, aiming for providing complete clarity and transparency to the final consumer.
Other agencies and supply chain partners will be tracked, especially when it comes to issuing a Halal certificate from the Saudi Halal Center, in the form of a non-fungible symbol (NFT) which cannot be tampered with and provides security and assurance about the document originator.
For more on logistics, click here.