September 28, 2022 10:49 am
Blue-collar workers in UAE can now apply for jobs via new portal
Phase 2 of the project allows hiring companies to recruit from the portal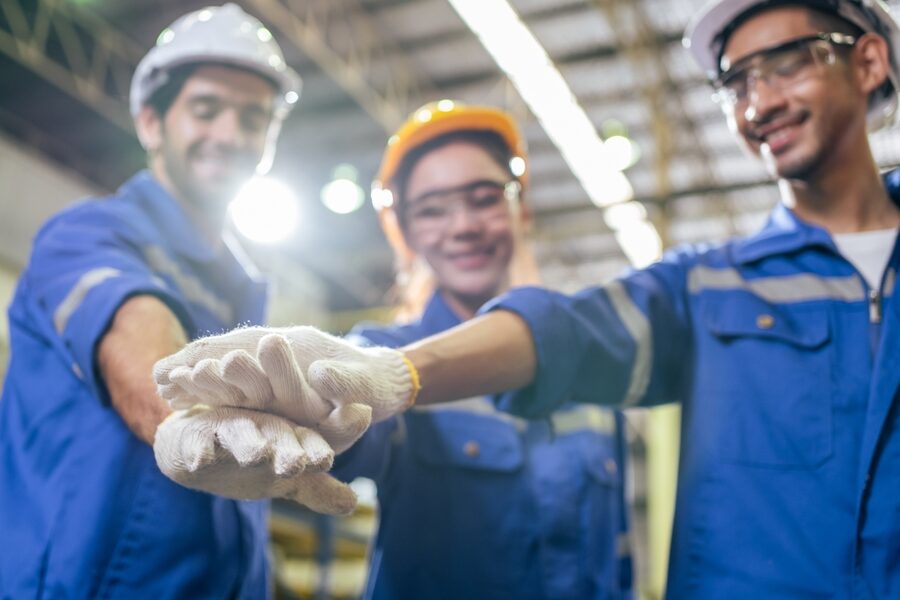 Blue-collar workers
Blue-collar workers can now apply for jobs via a new portal that has been specifically designed by Dubai-based employment agency Innovations Group. The new portal is simplified keeping in mind the blue-collar workers who are in the digital space and looking out for new opportunities.
According to reports, there are approximately 2.2 million blue-collar workers in the UAE, and they account for 52 percent of the workforce. Unfortunately, there is a lack of resources to help this workforce to apply for a job that suits their skill set.
To streamline the whole procedure, Innovations Group came up with a new job portal to help blue-collar workers apply for jobs by themselves, considering a large part of this workforce is active in the digital space and uses smartphones.
Phase 2 of the project will aim to onboard or give access to the hiring companies to register and log in for directly shortlisting and recruiting from the portal as per their interest. Selected candidates can be onboarded through the system, automating the entire end-to-end HR process which increases the efficiency and speed of deploying hired staff to work. This will complete the full digital transformation of the outsourcing process as the clients are already tracking their HR and payroll through the Innovations dashboard.
The portal has jobs listed for both blue and white-collar workers; however, it has been simplified for the blue-collar candidates' ease of use.
Exclusives