May 27, 2022 6:15 pm
BMW M celebrates zenith of performance at 50
German marque's performance division behind most iconic cars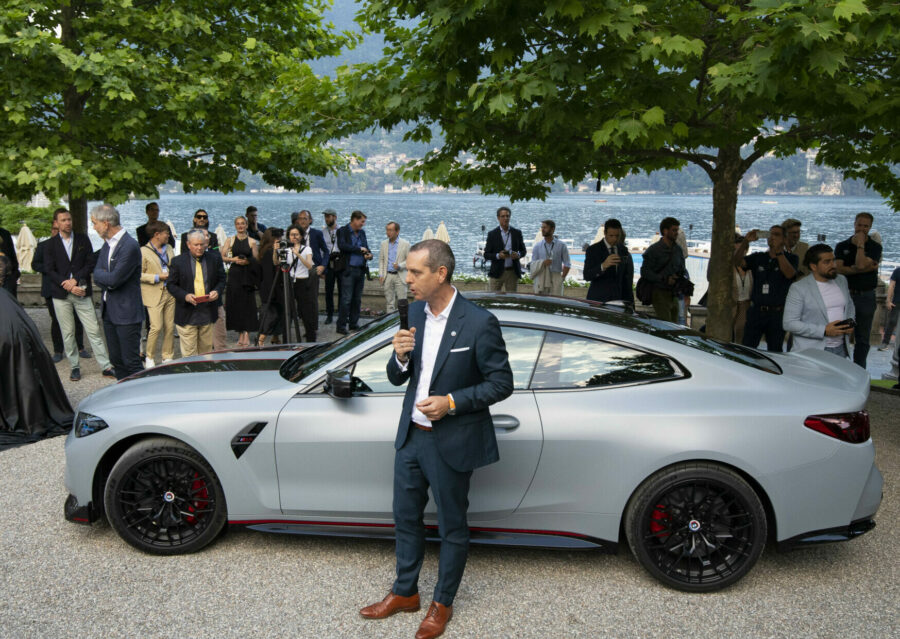 Economy Middle East spoke to CEO of BMW M, Franciscus van Meel about the milestones and the much anticipated new relases, M4 CSL and the XM at the elegant Villa Erba during the Concorso d'Eleganza in Lake Como.
What does M stand for as an identity?
M stands for motorsports and emotion. I think these two core values are really the DNA of BMW M. The cars are all about precision, dynamics, and agility. And everything that comes from racing. If you drive an M vehicle, you don't need to go on a race track. Drive 100 meters and you'll see that "It fits like a perfect suit. It's so precise. It does exactly what I want. There's no understeer. It's great." And that is the secret of M. It gives you this M-smile when you come out of the car.
What are some major milestones from the 50 years of M?
It started with the M1, which is still an icon, effectively the first serial production of a race car. Then you have the first-ever CSL, and now we have the third, M4 CSL, Coupé Sports Lightweight.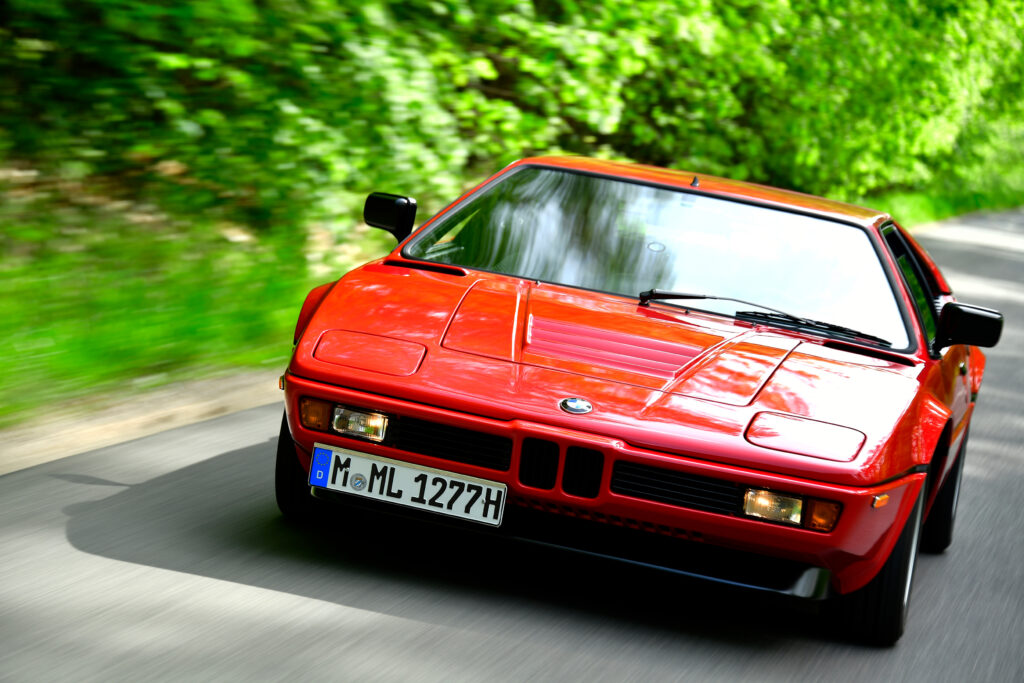 I think a real milestone was M getting it right in having racing technology in series production cars, so effectively BMW M brought track-worthy cars to the street. Customers no longer had to decide "Should I buy a race car, sports car, or should I buy a series production car?" I think we really solved that with the introduction of the M5 and M3. That is for sure a big milestone, and it has been copied by many other companies. M was the founder of this idea, and it's still the DNA of M.
Then there are so many others that came to life during the 50 years of M. The M3 and M4, the M2. By the end of the year, we'll have the very expressive, luxury, extroverted XM with the DNA of M.
Then we have many people who say, "I want to have an even sportier car. Can M tune my series production car so that it gets the M DNA, but not so track oriented?" And that was the M performance layer that we started about seven years ago. It's become very popular with our customers.
I'd say other milestones for example are when we did the M xdrive on the M5, which always was a rear-wheel drive. Then suddenly we said, "We're going to develop an M xdrive." Everyone said, "Well, that must be a four-wheel drive and four-wheel drive is only about going straightforward." We said, "Don't worry. M will remain M. It's a rear-wheel-drive just with more traction." If you need more traction, you get it, but otherwise, it's really a rear-wheel-driven car and it also feels like a rear-wheel-driven car. Customers loved it. We sell more M5s' than ever before. The first DCT gearboxes were another milestone as are the SMG gearboxes; the manual shift that we keep in our M3, M4. Even today you can still buy a manual sift, which is rare in the market. The M2 which will be released later this year will also have a manual option.
What is behind the secret of M staying ahead of the performance Curb?
There are three main factors. First, we've always stuck to our basic DNA, never changed the idea that started 50 years ago, and that led to our big fan community. Second is the fan community or dedicated customers, which is larger than any other brand in that segment and continues to grow. It's important to be close to your customers. The third thing is developing the cars, and this goes to the team within BMW M, the best team I've seen in 25 years of automotive. They are emotionally attached to the products, and on fire for M and motorsports. We have team members at BMW M who've been there for over 30 years. There's a lot of heritage, tradition, and know-how in the company itself. That translates into successful products.
Tell us more about the brand new M4 CSL, limited to only 1,000.
The letters CSL stand for— the C, coupé or competition, the S for sport, and the L for lightweight. It was time to make another ultimate driving machine from this classical recipe. We started by taking out at least 100 kg of weight and add more performance, in this case 40 horsepower. Then there are several track-like modifications, such as real track-tool, cup tires, new chassis system, titanium exhaust, and a lot of carbon fibre all over the car, and full bucket seats in M carbon. We also took out the rear bench and added a helmet compartment. That's the recipe for CSL for 50 years, and that's what we did now for the third time. Very proud of that.
The first ever produced CSL had only 1,265 in 1972, this time we did a thousand, which is more than the M4 GTS, that was limited to 700.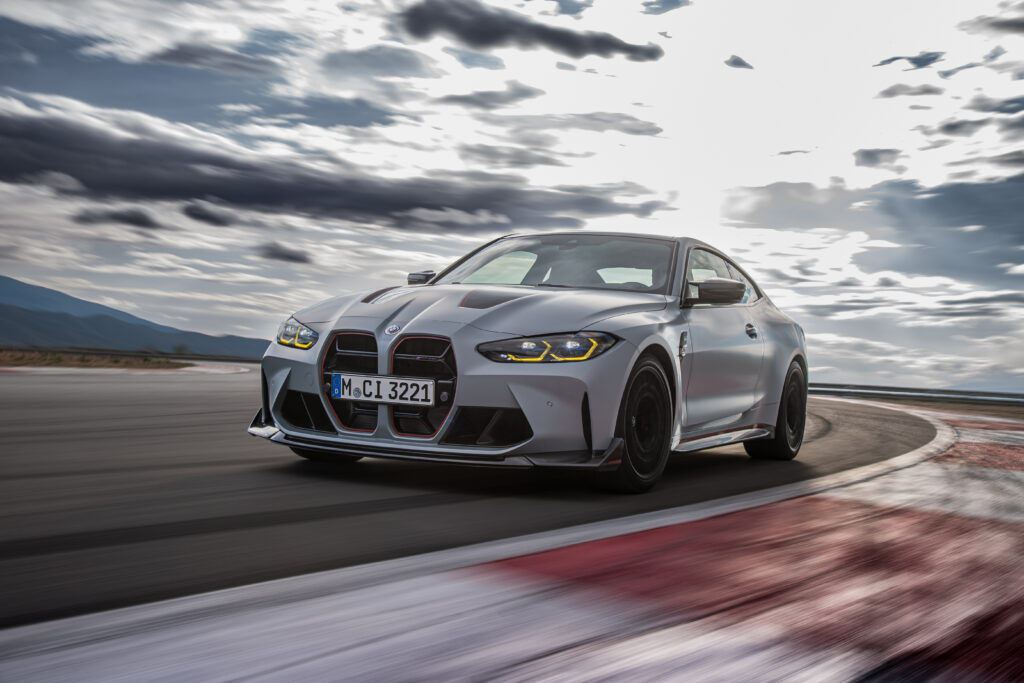 Where does the M division sit within the Group?
We are 100% owned by the BMW Group and our financial numbers are consolidated within the group financials.
In terms of sales numbers, I believe we sold 163,500 units last year. financials are strong and that gives us the opportunity to invest in new and special products, the M4 CSL for example. We make up a good percentage of overall sales. Last year the entire group sold approx. 2.5 million vehicles, our sales make up above 5% of all sold vehicles within BMW Group, which we are very happy about.
The XM, what does that mean for you?
The XM is the first true 4×4 M, ever. It allows us to show what we can do in that segment. We already have a broad portfolio below the M3, with the M2 being the new entry model into the world of M.
I don't like to compare but looking at the likes of Lamborghini Urus or a Mercedes G-Class, we didn't have a direct competitor. There was a real gap, and we were reminded of that over and over by our customers. So, we decided to make the ultimate top-end product, the absolute pinnacle of M. The XM is an expressive luxury, electrified with the V8 hybrid system. We'll also be using this system in motorsports from next year onwards.
What are some of your favorite M cars?
It's like choosing my favorite child. I'd say it depends on the day. Somedays, it's one and on another day it's the other.
Looking at history, the M1 clearly is one of my favorite cars, it's an icon. Also, I like the E46 M3 CSL and the M2, the previous and the one coming up. It's like the birth of your new child. We're excited. Then the next kid comes and that will be the XM, for instance. Then the M3 Touring, that will arrive this year, will be something very special. There is also the M4 CSL, the fastest BMW ever.
Exclusives