In 2015, world leaders agreed through the Paris Agreement to limit global temperature increase to 1.5 degrees Celsius. To achieve this, the built environment must cut down on emissions by 50 percent by 2030. Moreover, it must achieve carbon neutrality by no later than 2050. In the Middle East and North Africa (MENA), the real estate sector takes an active role in introducing a sustainable shift, touting green projects that help contribute to the region's — and the world's — climate goals.
As of August 2023, almost 5,300 projects in the MENA region, spanning over 1.5 billion square feet, are embracing LEED. 
The need for sustainability in real estate
The sustainable shift in real estate and construction is imperative. According to the International Energy Agency (IEA), the operations of buildings account for 30 percent of energy consumption globally. Additionally, they contribute to 26 percent of global energy-related emissions. 
"This decade is crucial for implementing the measures required to achieve the targets of all new buildings and 20 percent of the existing building stock being zero-carbon-ready by 2030," noted the IEA.
Zero-carbon-ready buildings are energy-efficient structures that directly harness renewable energy or depend on an energy source that can be decarbonized.
Read: Sustainability: a non-negotiable for leaders in the Middle East
Green buildings in the MENA region
MENA has been seeing a rise in sustainable structures in recent years.  The UAE, in particular, is home to notable green projects, including Masdar City in Abu Dhabi and the world's inaugural LEED Platinum-certified mosque in Dubai. 
Back in 2010, the UAE introduced green-building standards to be applied across the country. In the same year, Abu Dhabi implemented mandatory efficiency standards for new buildings through its Estidama rating system, while Dubai passed its green-building regulations.
Today, the UAE continues to double down on sustainability as it prepares to host COP28. In December last year, it approved the landmark National Building Regulations and Standards. These aim to reduce energy consumption in buildings by up to 25 percent.
In Saudi Arabia, the country boasts the highest concentration of LEED-certified buildings in the Middle East. This uptick in sustainable real estate projects could be mainly driven by the country's objective of fulfilling 15 percent of its overall energy needs with renewable sources by 2030.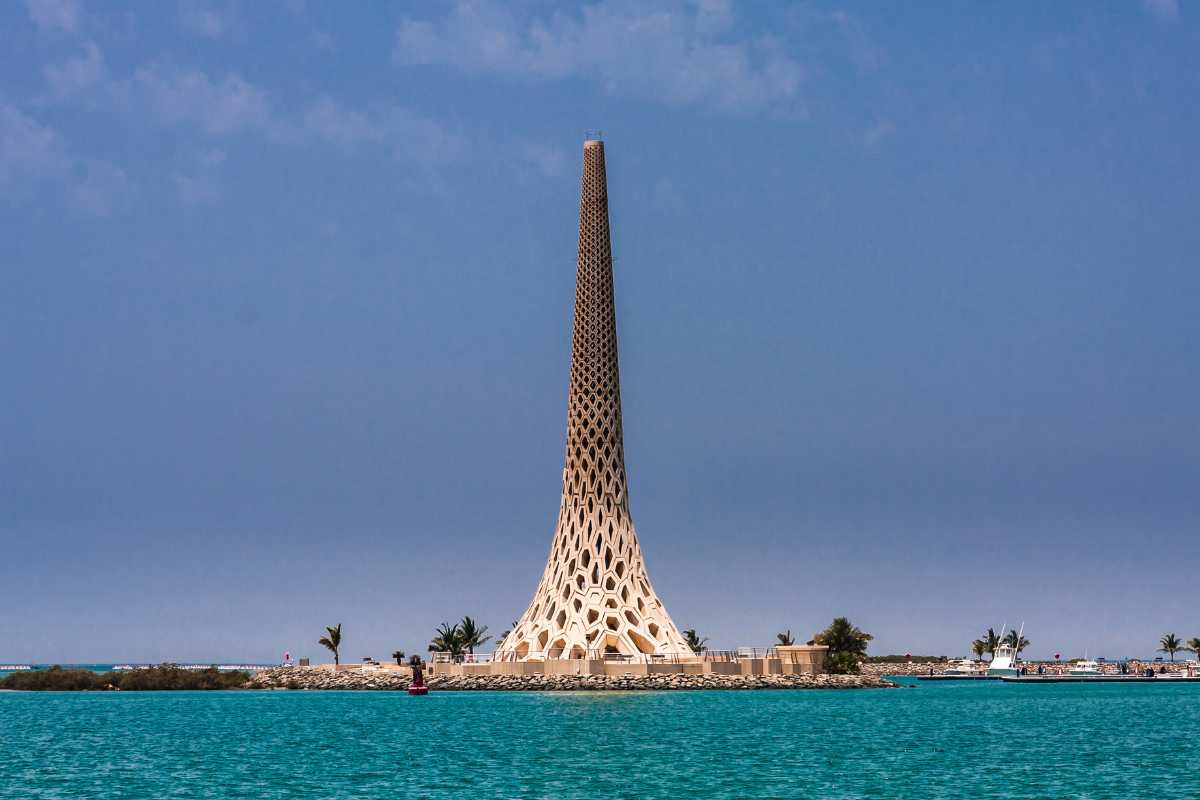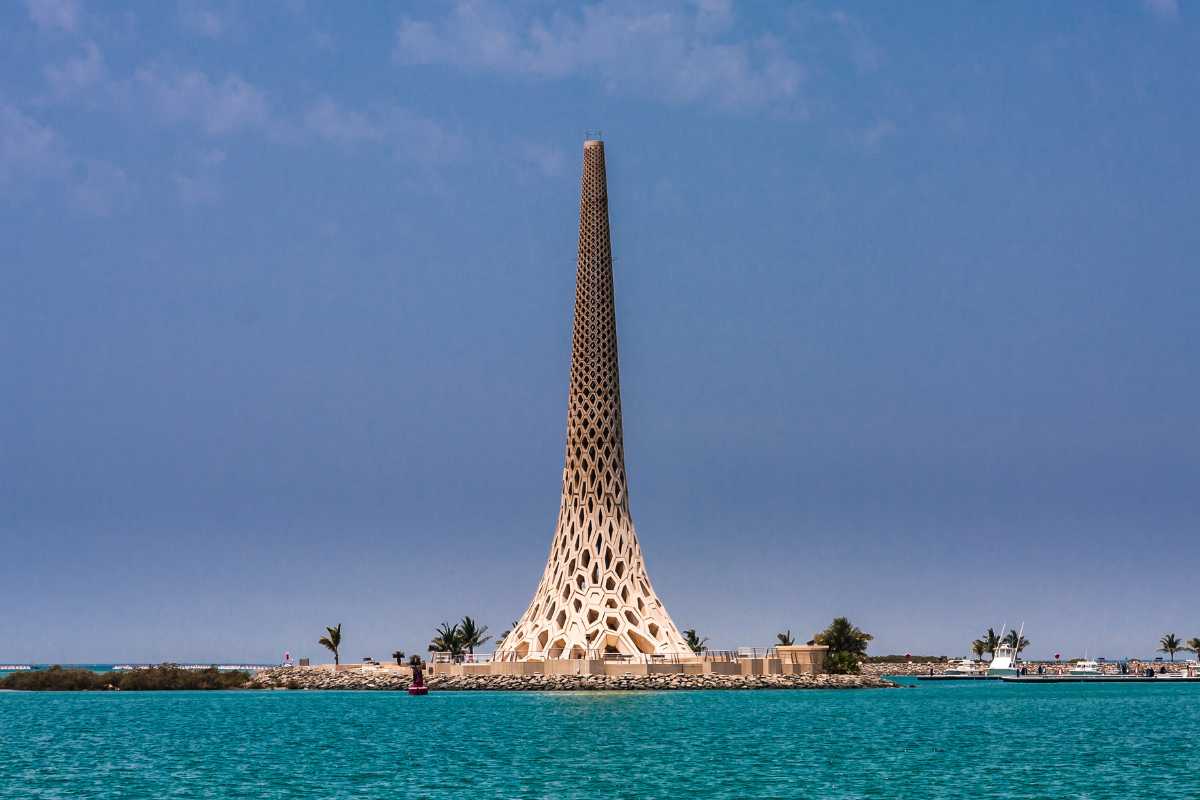 Since the country saw the unveiling of its first LEED-certified project — the King Abdullah University of Science and Technology (KAUST) — in 2009, many more green edifices arose. One of the most anticipated completions is that of NEOM, a futuristic city anchored in technology and sustainability. 
In the recently held Saudi Green Building Forum Majid Al-Hogail, Saudi's housing minister, underscored how green buildings can improve not just urban landscapes by the overall quality of life as well.
Meanwhile, in Qatar, the Global Sustainability Assessment System (GSAS) has gained prominence as a way to evaluate a building's sustainability. GSAS takes into account the region's unique social, economic, environmental, and cultural aspects. In the country, among the notable GSAS projects include its National Museum, Qatar post offices, and Qatar University buildings. 
Sustainable residences
Apart from commercial buildings, MENA is also witnessing more sustainable residential real estate projects emerge. Among the most notable is Marina 09 in Qatar, which received the prestigious Qatar Sustainability Award in 2020. 
The 22-level structure was designed to achieve outstanding sustainable statistics. These include an 18 percent reduction in annual energy demand. This is apart from a 21 percent decrease in annual energy consumption compared to its reference building and a 30 percent reduction in carbon dioxide emissions. 
In Kuwait, Green Core is a compact residential building that employs sustainable design principles. The housing block comprising six apartments is designed around an open central core. This section allows natural light to filter through a mesh structure into the interior spaces. This does not only create a sense of spaciousness but, more importantly, reduces the need for artificial lighting.  
On the other hand, the green mesh enveloping the core serves multiple functions. It diffuses the intense sunlight and harsh climate of the region. It further provides fertile ground for vegetation. 
Meanwhile, Egypt's "Housing For All" program serves as a pioneering example of social housing with a sustainability purpose. Apart from its primary goal of increasing homeownership accessibility for low-income families, it also aims to mitigate climate change. It uses the Green Pyramid Rating System to ensure that its design quality, energy, and water efficiency aspects adhere to industry standards.
Attracting investors
The integration of the sustainability aspect in constructing real estate poses various advantages. Foremostly, sustainable buildings are energy-efficient. In the long run, it can help reduce utility expenses for occupants and operational expenses for developers and building owners. 
Additionally, such structures could potentially attract environmentally conscious investors. A report from Jones Lang LaSalle (JLL), a property consultancy firm, revealed that over 80 percent of investors in the UAE's real estate sector now prioritize sustainability.
According to the same report, sustainable urban planning has also become a priority for foreign investors in the Middle East. About 70 percent expressed their willingness to pay a premium for sustainable properties. 
For more sustainability news, click here.