Heidrick & Struggles have released their 'Route to the Top report 2022' which draws analysis from profiles of some 1,169 CEOs at the largest companies in 25 markets, including the UAE and Saudi.
Some of the key findings in the report include a drop in the number of CEOs that have been appointed in 2022 versus 2021 in all but 4 of the markets tracked, with a higher percentage of new CEOs being appointed internally rather than sourced.
In an exclusive interview with EconomyMiddle East, Maliha Jilani, Partner at Heidrick & Struggles Dubai and Social Impact Practice lead in MENA expanded on this topic.
Can you discuss some of the Middle East findings in the 2022 Route to the Top report?
One global highlight was that the period from Jul '21 to Jun '22 saw the highest share of first-time CEOs in three years, indicating that boards are much more open to taking risks for the right candidate. Overall, the number of new appointments has remained steady, but there has been a definite shift in appointing CEOs from within the company (64%), rather than sourcing them externally. Also of note is the gradual and steady progress in gender balance, with 7% of the current cohort of CEOs being female.
Middle Eastern companies rely to a lesser extent on their internal talent pool with 56% of their current CEOs having been promoted internally. Nearly nine in ten (89%) CEOs in the Middle East had prior C-suite experience, the highest globally. Half (49%) of the CEOs have cross-border experience and nearly a third (29%) are non-nationals. However, only 3% of those leaders are women.
Organizations are still trying to overcome many challenges they experienced during COVID-19. Do you feel the pandemic had a role to play in the decrease of CEOs that were appointed in the Middle East this year?
When COVID-19 hit, it served as a great challenge for many organizations and leaders, as there was no common playbook for them to reference when navigating unforeseen disruptions. Though we have moved into the post-pandemic world, many businesses are still grappling with the effects of the crisis, and beyond this, there have been countless other events in the past two years that have impacted the global economy and businesses, from the war in Ukraine to climate change.
Thus, now more than ever, CEOs are expected to be representatives of both their companies and the business sector and to weigh in on societal issues on behalf of their organization. With the role of CEOs becoming more complex and demanding, it can be seen as less appealing, which could be a contributing factor to the slowdown in UAE CEO appointments from 6 in 2021 compared to 10 the year before, in line with the overall global outlook.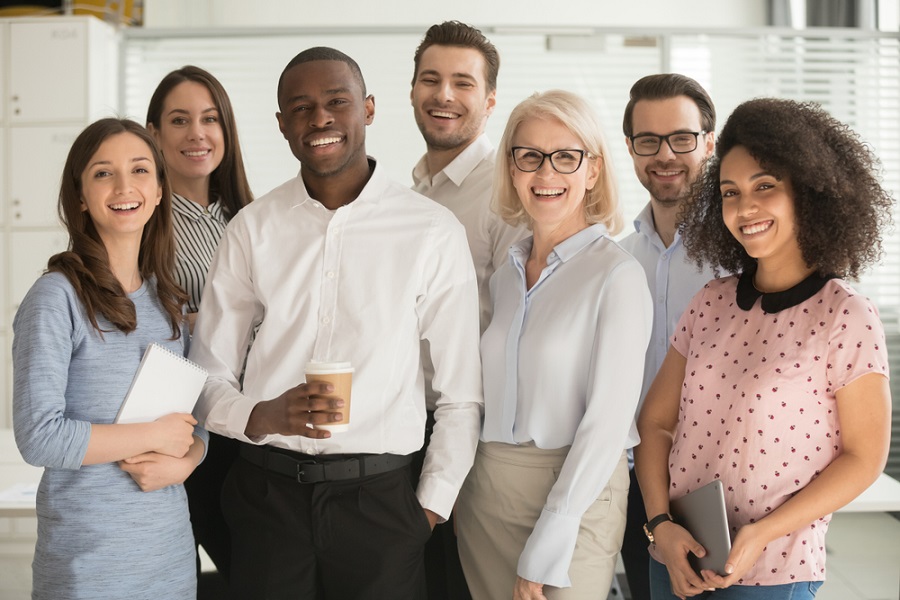 The report states that newly appointed CEOs have a more diverse background and experience. Why is diversity important?
Indeed, our research shows that within the newer cohort of CEOs appointed in the last 3 years, the range is more diverse. For example, we found that 34% of them are non-nationals and 13% are women globally in 2022, both numbers are an increase from the year before, signifying wider representation on leadership teams.
CEOs are usually seen as the key indicator of progress in relation to the diversity agenda, or lack thereof, and increasing diversity in the workforce, whether in gender or experience, both are important, as it improves the organization's overall competitiveness.
This is especially important in this period of uncertainty. Additionally, customers themselves are a diverse mix, so it only makes sense for leadership teams to represent the diversity of society and gain a better understanding of customer needs and preferences.
In our past Heidrick & Stuggles' studies, we did find that diversity drives innovation and the development of new solutions.
Globally, there has been a slight improvement in diversity with more women CEOs, but there's still much to be done. What can organizations do to enable more women to reach the C-suite level?
First and foremost, companies need to ensure there is a culture of diversity, equity, and inclusion throughout their organization. Ensuring an increase in female representation in terms of numbers is an important step, as it signifies progress, and this will also ensure that women have representation and are able to voice concerns. However, it's not enough, as deeper cultural issues like bias, discrimination, or even gender pay gaps can lead to long-term barriers for women as they seek leadership opportunities.
A way to navigate this is for organizations to create a support system that combines sponsorship, mentorship, and coaching for talented female employees to develop and retain them.
How important is succession planning for organizations in the Middle East?
Succession planning is crucial for all businesses. There should never be an interruption in the flow of leadership, especially in the face of global talent shortages and today's competitive landscape.
While it is common practice for organizations to focus on external CEOs, our Route to the Top 2022 report revealed an increasing trend of internal appointments, suggesting a shift towards developing internal talent to reduce uncertainty.
Findings show that the majority of CEOs were promoted internally at different levels of their careers, which indicates that the development of leadership is a key instrument in shaping the leaders of each company.
At Heidrick & Struggles, we believe that integration should begin by integrating CEO succession planning further and deeper into the organization. A clear set of career paths may offer more motivation to potential candidates looking to grow internally with their companies. Organizations need to start viewing succession planning as a continuous exercise, rather than an exercise in reaction to a deadline.
What are other top priorities boards should keep in mind as organizations head into 2023?
A top priority board should keep in mind as organizations head into the new year is sustainability, which is becoming increasingly regulated globally. Environmental, Social, and Governance (ESG) considerations are becoming part of core business pillars and instrumental in corporate access to capital. As stakeholders demand more accountability and transparency, we are also starting to see boards prioritize sustainability to help organizations navigate this increasingly pertinent issue. For example, based on Heidrick & Struggles' Board Monitor 2022 report, we found that UAE boards' increased focus on first-time directors with sustainability acumen.