Change is not only an inevitable part of business but the secret to achieving greatness. It's how we can push boundaries, soar to new heights, and move forward – personally, professionally and as an entire organization.
While change in business has typically been limited to the ideas of change management, today, effective leaders know that change should be an essential part of work culture. Embracing constant change, rather than simply managing it, keeps companies innovating, as well as responsive to unforeseen challenges, and primed for success even in uncertain times (as the past two years in business have made more clear than ever).
As such, leading from a position of change – being a change leader – is often what separates the strongest, most influential managers from the rest.
Here's how to effectively develop a change leadership mindset, and start seeing the rewards today…
Adopt change as a mindset
Change leadership isn't about managing change over one project or overseeing one big transformation to an organization – it's a mindset. In this way, to lead change isn't just to behave differently, but to think differently.
As Michelle Buck, Clinical Professor of Leadership at Kellogg School of Management at Northwestern University, says, "Leadership is not a title. Leadership is not a position, but rather leadership is a mindset. Leadership is a way of being".
Build an idea of constant transformation and improvement into everything you do; make it part of your company's DNA. A change leader's team should never be doing things just because that is the way they have always been done. Embrace the idea of change and make it part of your workplace culture – from daily meetings to a wider strategy.
Build trust with your team
It's natural for your team to be resistant to change. After all, traditionally, the idea of 'organizational change' can mean a shift in responsibilities, teams, or worse for your employees, redundancies. But in adopting a change leadership mentality, you're asking your team to get on board with unfamiliar concepts because they trust your vision – and this means that building a strong degree of trust with your team is vital.
So how does one build that all-important trust? A recent study by the Harvard Business Review found that there are three major elements that drive trust in leadership: consistency, good judgment, and positive relationships.
Walk the talk and follow through on your commitments, use your expertise and become a trusted source for advice, and develop honest, transparent lines of communication that values the feedback of others. A change mindset trickles from leadership down. As a change leader, your ideas of transformation should not simply be adhered to but contagious – and without your team on board, change simply isn't possible.
Embrace the possibility of failure
Perhaps the most difficult thing for leaders to embrace as part of the change mindset is that it also increases the risk of failure. By not doing things as they've always been done, some new ideas naturally won't be as successful as others.
But, as Thomas Jefferson famously said, "With great risk comes great reward."
The strongest leaders know that failures are simply obstacles on the path to something greater – and an essential part in innovation. It takes courage to lead change and challenge the status quo, and some risks don't always succeed. Thankfully, with a change leadership mindset, you should have the resources and mentality in place so that the business can easily change again following these setbacks, turning failed changes instead into valuable learning experiences.
About Soha Chahine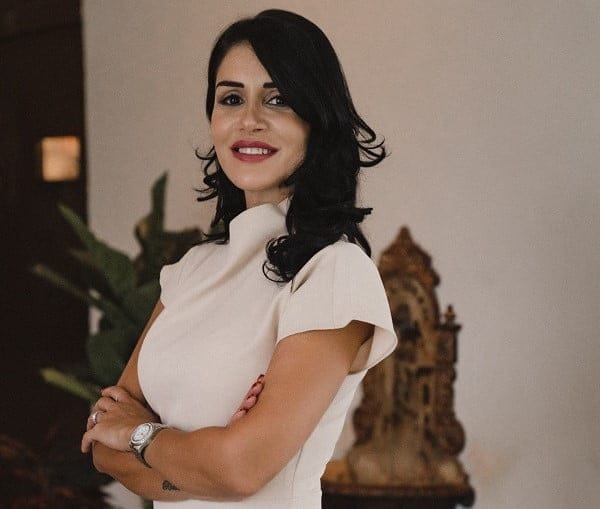 Soha Chahine is a Career & Emotional Intelligence (EQ) Coach, backed by extensive experience in HR and Recruitment Management. Besides enjoying her coaching role, Soha is inspired by many applications of Solution-Focused coaching in propelling Emotional Intelligence development and Growth Mindset. She is an ICF NLP professional, and Team Coach certified as well as she is an EQ-i 2.0, EQ 360, MBTI Myers-Briggs Type Indicator® (MBTI®) Certified Practitioner and is an avid traveler who loves to meet new people and learn about their experiences. Recently she has been honored with recognition from the New York Journal as one of the top 30 Life Coaches and another from PeopleHum as one of the top 20 HR Leaders in the Middle East in 2021.