February 9, 2023 11:25 am
ChatGPT: Entertaining for now, but dangerously witty for many
Threat, opportunity, or both?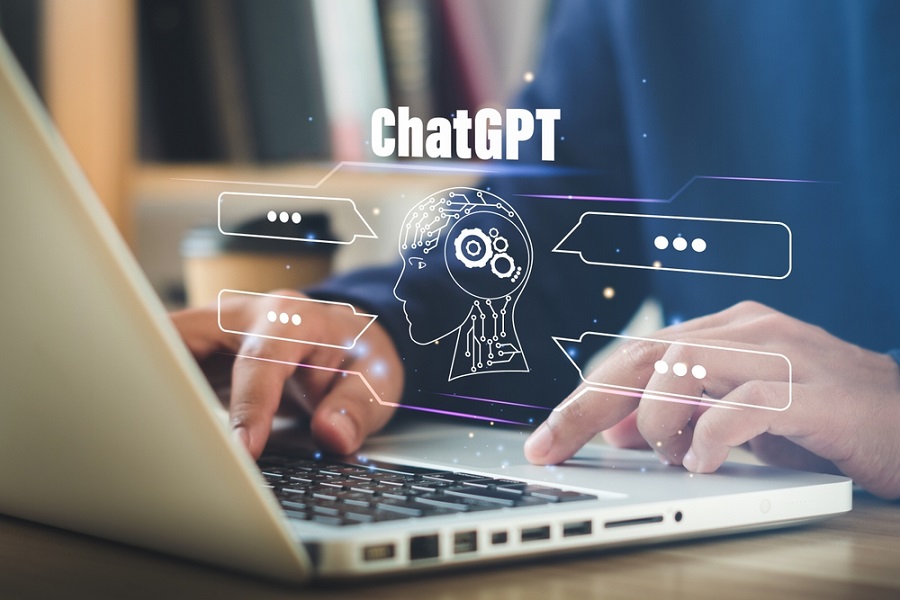 ChatGPT
OpenAI, an American artificial intelligence research laboratory, has released a couple of smart bots, including ChatGPT, which has taken the world by storm. Another bot, DALL-E 2, allows users to create digital images simply by describing them with text.
ChatGPT is a versatile tool, capable of answering questions, fixing bugs in code, writing cover letters, creating musical pieces, and even extracting data from scientific paper abstracts to help identify important information across thousands of articles. Despite its many uses and the fun it provides, it also has the potential to put certain jobs at risk. Those in media and research may be particularly vulnerable. Some even argue that schools and universities may become obsolete as a result of the technology.
One major company that is closely monitoring the developments in this technology is Google. Known for its search engine, the company and its employees feel greatly threatened by the emergence of ChatGPT, especially with competitors such as Microsoft also exploring the possibilities of AI.
Read: Cybercriminals using ChatGPT to launch spear-phishing attacks
Microsoft: Billions spent financing ChatGPT
Everyone seems to be eager to get their hands on the still free (but not for long) generative AI 'ChatGPT,' a smart technology that could potentially compete with online search engines like Google and digital assistants like Alexa and Siri. However, OpenAI CEO Sam Altman, who is the company's top executive, downplayed the anxiety the AI chatbot is causing in Silicon Valley. He tweeted last December that ChatGPT is "incredibly limited, but good enough at some things to create a misleading impression of greatness."
Despite Altman's downplaying of the technology, Microsoft looks confident in challenging big tech companies like Google, Amazon and Apple. In addition to the $1 billion in seed investments from Microsoft, the company has quietly invested an additional $2 billion and now $10 billion more in OpenAI, raising its valuation to nearly $30 billion. Moving forward, Microsoft is reportedly seeking 75% of OpenAI's profits until it recoups its investments.
OpenAI, which is estimated to have generated $35 million in revenue in 2022 and is forecasted to rise to $1 billion by 2024, has agreed to build its technologies on the Microsoft Azure cloud platform. According to investment bank D.A. Davidson, as much as 10 percent of all data could be AI-generated in just three years, which could generate up to $7 billion in revenue for Azure.
Microsoft has not hidden its intention to use the tech behind ChatGPT for its Bing search engine and its suite of software tools, including Microsoft Word and Outlook. Together, Microsoft and OpenAI have built a supercomputer specifically for ChatGPT, allowing them to readily offer AI generative services and systems to their customers.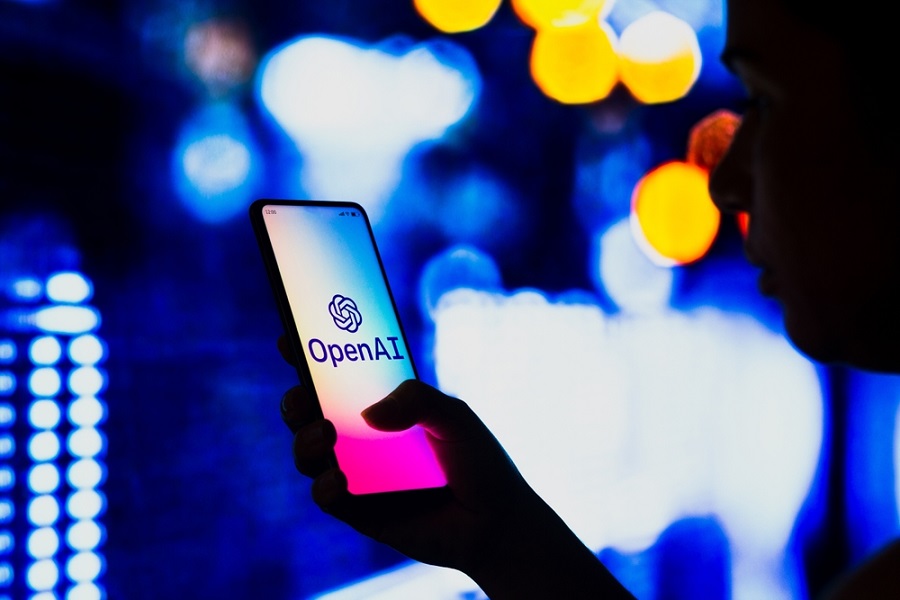 Competition is apprehensive
Google currently dominates the search market with over 90% of share, which has prompted the US Justice Department to take legal action against the company for its alleged monopolistic practices in the online ad space. However, the emergence of ChatGPT has reportedly caused Google to issue a "code red" as they fear an incoming threat to their search engine. Investors are also concerned that the general slowdown in the economy will negatively impact Alphabet, the parent company of Google, and that ChatGPT has the potential to disrupt Google's search engine business, according to Peter Garnry, head of Equity Strategy at Saxo Bank, who shared his comment with Economy Middle East.
Alphabet's AI subsidiary, DeepMind, has announced plans to release their own competitor to ChatGPT. The company has been allocated spending of nearly $4 billion between 2017 and 2021 to develop the technology.
Meanwhile, Facebook is choosing their words carefully when describing ChatGPT. Meta's chief AI scientist, Yann LeCun, stated during a Zoom meeting with reporters and executives that "ChatGPT is 'not particularly innovative'." He went on to say that "it's nothing revolutionary, although that's the way it's perceived in the public. It's just that it's well put together, it's nicely done."
Meta has made two previous attempts at entering the AI chatbot market with Blenderbot 3 and Galactica, both of which received poor reviews. However, the company stated that these experiments helped "generate feedback that will improve outputs moving forward."
The experimental path toward a paid ChatGPT Pro
OpenAI has recently introduced an "experimental" paid version of its popular platform, known as ChatGPT Professional. As the company looks for ways to monetize and sustain its development in the long term, it has launched a waitlist form for those interested in this new version. The response has been positive, with the form receiving double the amount of searches each day compared to the free version.
Great for companies, a disaster for job applicants
Cloud Computing and IT Security Expert Michael Gibbs, CEO of Go Cloud Careers, recently spoke with Economy Middle East about the positive impact of ChatGPT on businesses and educational institutions. He emphasized the importance of leveraging cloud technology for competitive advantage, stating that it can greatly enhance "marketing collateral development, reduce software development costs, and aid in technology management." Gibbs also highlighted the need for educational institutions to teach students how to use cloud technology to stay competitive in the modern world.
In addition, Gibbs discussed the potential repercussions of artificial intelligence on large tech companies. He believes that AI will be used "to develop next-generation software, improve internet search abilities and create chatbots that can deliver exceptional support and customer service."
However, he also acknowledged the potential for job loss as a result of these advancements, stating that chatbots like ChatGPT have the ability to "program, create websites, write blogs, and even create social media posts."
Colin Crowley, CX Advisor for Freshworks Inc., a software company, also weighed in on the topic of ChatGPT in an opinion piece. He believes that when combined with data on customers or prospects, ChatGPT has the potential to create chatbots that can autonomously engage with prospects and customers and manage an entire sales-related conversation from start to finish.
Overall, it is clear that this technology is rapidly advancing and is expected to have a significant impact on various industries. For now, it's only Microsoft with a razzle-dazzle tech idea but what happens when big tech joins the race? Prepared or not, this thing is coming and there is no ducking it.
For more on technology, click here.
Exclusives