Chopard, in collaboration with partner Ahmed Seddiqi & Sons, extended its support to the Abu Dhabi Festival to award four leading international figures with specially designed trophies, in recognition and appreciation of their outstanding achievements and lifetime contributions to arts and culture.
The Abu Dhabi Festival has awarded the below-nominated artists :
American composer, pianist, and arranger David Shire
Sir Ian Isaac StoutzkerCBE is a British banker, musician, and philanthropist
John C. Debney, a music composer
Renowned Iraqi musician and oud Player, Naseer Shamma
Juan Diego Flórez, Peruvian opera singer, widely acclaimed for his command of the high tenor range
María Pagés, is a modern Spanish dancer and choreographer and one of the most internationally renowned Flamenco artists in the world.
Robert Townson is the most prolific producer of film music in the world
Tan Dun is one of the most influential classical composers to emerge from China – Combining the musical traditions of his homeland with contemporary Western influences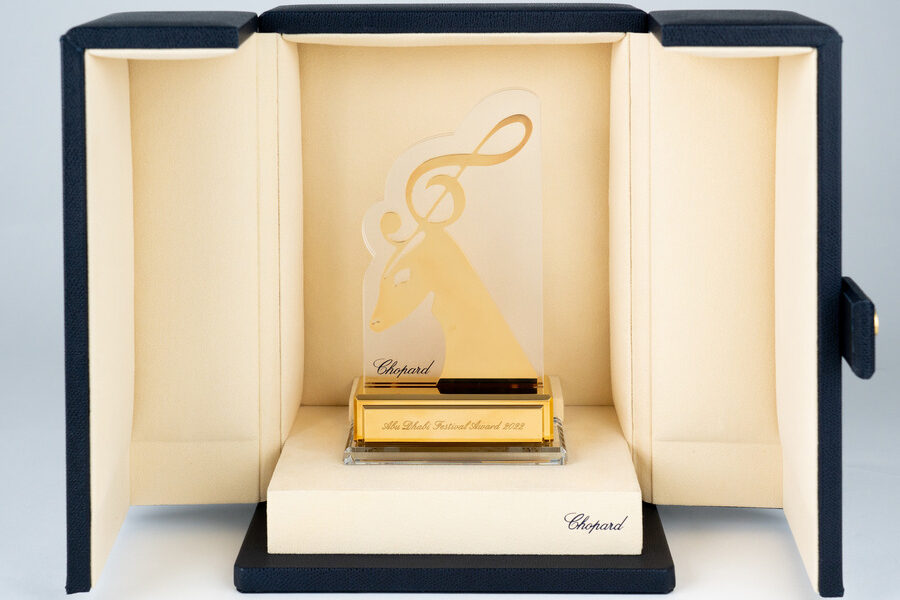 Read more: Chopard first luxury Maison to roll out 80% recycled steel for all its steel watches
Chopard Co-President and Artistic Director, Caroline Scheufele said: "I always draw inspiration from arts and music, Chopard is pleased to be a part of this partnership with the Abu Dhabi Festival, bringing different forms of creativity together"
HE Huda Alkhamis-Kanoo, Founder and Artistic Director of the Abu Dhabi Festival, said: "The annual Abu Dhabi Festival Award recognizes the outstanding lifetime achievements of individuals who have made significant contributions to music and the arts. We are pleased to partner with Chopard to present the tenth edition of the award to eight prominent figures from around the world who have created a lasting impact on the music, dance, and film industry throughout their prolific careers."
The Abu Dhabi Festival Award, which has become synonymous with cultural excellence, was inaugurated in 2012 in association with Chopard and is bestowed each year upon individuals for their exceptional lifetime contributions to the arts.
Click here for more news on Chopard.