At a time when digital transformation dominates virtually every sector and industry, the integration of artificial Intelligence – in various forms – has become an undeniable necessity. Cisco, one of the world's most prominent tech companies, is leading the way by helping organizations leverage AI and other emerging technologies.  
In this interview with Economy Middle East, Reem Asaad, vice president of Cisco Middle East and Africa, elaborates on Cisco's AI-related initiatives, strong cybersecurity endeavors, and projects aimed at addressing the skills gap and empowering residents in the region to excel in the information technology sector. 
What's the theme of your participation at GITEX this year? What are the key aspects that you're highlighting at the show?
Under the theme of "Experience the Power of AI to Shape the Future," Cisco is participating in GITEX GLOBAL 2023 to showcase its latest technologies, demonstrating the power of innovation in helping businesses accelerate their digital transformation and navigate emerging technological shifts at scale.  
Aligned with the GITEX theme "The Year to Imagine AI in Everything," Cisco is set to showcase its latest AI innovations spanning networking, security, collaboration and applications; outlining our strategy to "securely connect everything to make anything possible," and to do it in a sustainable way. Visitors will have the opportunity to engage with subject matter experts at Cisco's stand and experience demos that illustrate how Cisco's AI technologies are empowering industries such as education, healthcare, financial services, retail and manufacturing. 
Read: Cisco Systems managed to stay afloat their Q2 performance
How is Cisco looking at AI as a new emerging technology that is changing the world? How do you aim to support organizations in their journey to leverage AI?
According to the United Arab Emirates (UAE) findings of the Cisco State of Global Innovation Report 2023, IT professionals in the UAE rank generative AI as the technology most likely to have a significant impact on their business, with 92 percent feeling confident they're prepared for its impact. Cisco recognizes the important role AI will play in revolutionizing industries and driving innovation, and it has been an important element across our portfolio for over a decade.  
We had the foresight to reimagine silicon from the ground up to power AI infrastructures, years of expertise in deploying AI solutions at scale, and an AI-driven portfolio to responsibly power, connect, secure and observe AI – in all its various forms.  
The acceleration of AI will fundamentally change our world and create new growth drivers for Cisco, our customers and our partners. Understanding AI's potential and putting AI to work to unlock new use cases are equally important and essential to fully realize its possibilities. As a trusted partner, Cisco is committed to helping customers and partners navigate this transition in a responsible manner and to deliver on the promise of this technology. 
We've been incorporating AI across our connected portfolio for over a decade. This encompasses a wide range of use cases such as better visibility and anomaly detection in Networking, threat predictions in Security, advanced insights in Collaboration, statistical modeling and baselining in Observability, and AI-powered technical support in Customer Experience.  
As a leader in cybersecurity, how do you see the security imperatives changing in the digital era?
Well, today's cybercriminals are more relentless and sophisticated than ever before. And defending against them is more complicated than ever, especially with the move to multi-cloud architectures and amid the rise of hybrid work that has distributed workers, devices and endpoints far beyond the traditional definitions of enterprise security.  
To be specific to our region, as the Middle Eastern nations advance toward realizing their digital economy visions, there is a critical need to strengthen cyber resilience for all businesses and organizations. The new business reality is that everything is connected, everyone is vulnerable and security resilience is imperative. 
To manage the risks posed by highly distributed teams, security must be built in, not bolted on as an afterthought. At Cisco, we help businesses transition from a mindset that is reactive to one that is more proactive – anticipating threats, learning from experiences and evolving to strengthen their security environment.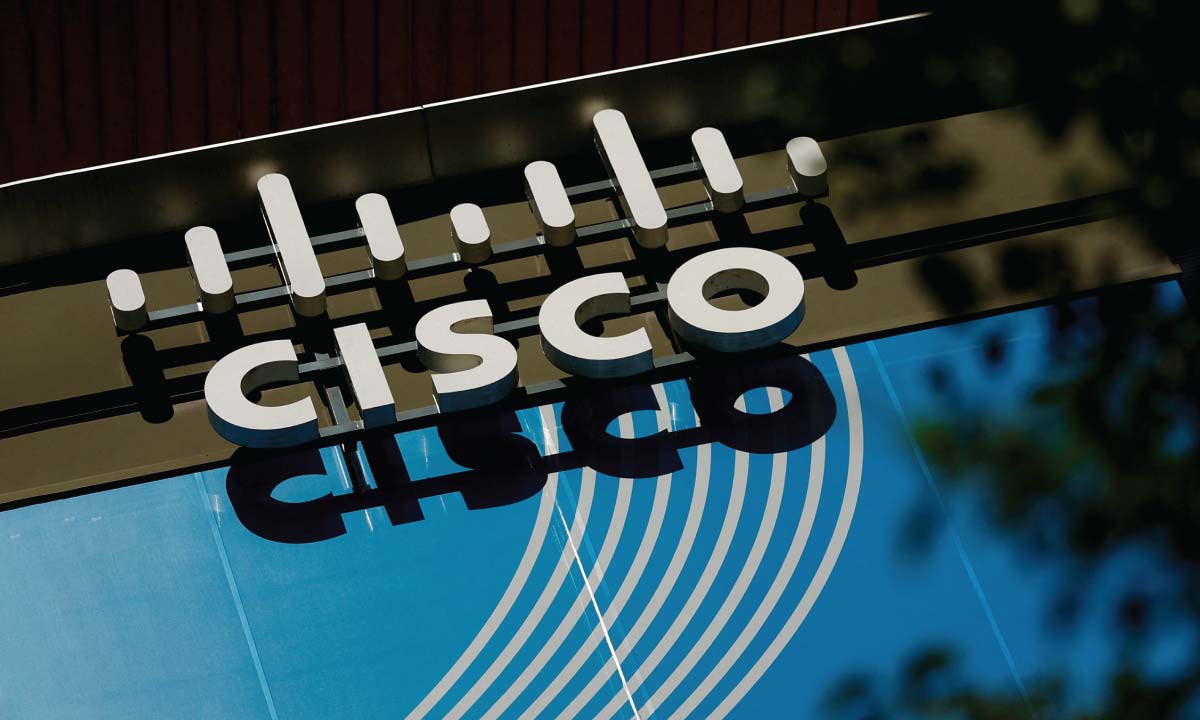 As a global organization with a strong presence across the Middle East and Africa region, how do Cisco's initiatives benefit communities?
At Cisco, we believe that we have a responsibility to both our customers and the greater global community to help solve challenges that impact our daily lives. We accomplish this by providing intelligent and innovative solutions, offering training and education opportunities, empowering communities through digital transformation, and enabling them to participate in the global digital economy. 
For this very reason, we have our initiative known as the Cisco Country Digital Acceleration program in which we collaborate with national leadership, industry and academia in a chosen country to address key digitization priority areas together.  
I am proud that the CDA program has a significant presence in our region. Currently active across the UAE, Saudi Arabia, Qatar, Egypt, Türkiye, South Africa and Kenya, the program is driven by Cisco's commitment to leveraging its technology and unmatched network of industry partners to drive economic growth across the region. We are supporting national visions for digitization by utilizing our platforms and expertise to form the bridge between a country's digital ambitions and the benefits of a digital-inclusive future. 
We also address the skills gap. According to the World Economic Forum, by 2025, 97 million new jobs will be created globally due to advances in technology and automation. Today, only 33 percent of technology jobs worldwide are filled by the necessary skilled labor.  
At Cisco, we have long realized that technology is truly powerful when combined with education. The Cisco Networking Academy, one of the world's longest-standing IT skills-to-jobs programs in the world, is very active in the Middle East and Africa, and since its establishment in the region, more than 3.5 million learners have been trained and upskilled.
For more interviews, click here.