Citizenship-by-investment has become a popular topic for many today. Whether a business owner, a frequent flyer or an investor looking to diversify real estate investments and secure future prospects, acquiring second citizenship and residency has a host of benefits for individuals and their families.
With this in mind, Economy Middle East had conducted an interview with Jeffrey Henseler, founder of Dubai Based Passport Legacy, a Residency and citizenship-by-investment company operating from the UAE since 2018.
We asked:
1- Tell us about Passport Legacy and its point of difference in the market?
Passport Legacy is a Swiss boutique firm with over 25 years of combined experience in the citizenship-by-investment (CBI) industry. Headquartered in Dubai, UAE, with supporting global offices in Nigeria, Pakistan, and Lebanon, Passport Legacy is a CBI company providing a range of tailored professional services, including the acquisition of alternative residences or citizenship as well as real estate. We have advisors, who are available via call or text 24/7, to facilitate access to over 150 countries.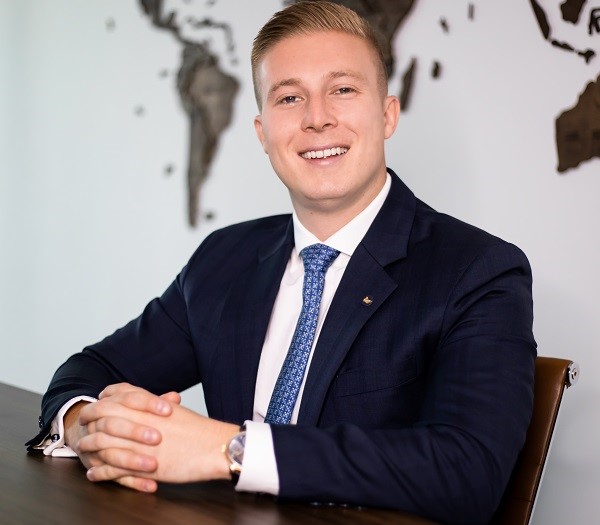 2- Is it true that the pandemic has upended the seemingly unshakeable hierarchy of global mobility that has dominated the last few decades, with more change still to come?
As we all know, the economic and social disruption caused by the pandemic is devastating. Tens of millions are at risk of falling into poverty and millions of enterprises, institutions and organizations face an existential threat. Two things impede global mobility today- border closures and delayed visa applications from embassies still catching up with applications that date back to 2021.
People will value different things than before the pandemic. Access to primary healthcare, amongst other things, is paramount and a plan B. A plan B ensures the safety and security of your family by offering an opportunity to migrate to another country whilst allowing you to keep your citizenship from your home country.
3- Is it true that the volatility of 2020 and 2021 has boosted the appeal of CBI for an increasingly wide range of people?
We have seen an increase in our inquiries and consultations. Prior to Covid-19, most ultra-high net worth individuals chose where to reside based on factors such as quality of life, education options and freedom to travel. But post-pandemic, we see a shift in that now investors are looking into access to reliable and first-class healthcare, safety and security, risk management, reliable infrastructure and most importantly, better opportunities for their families.
4- Several reports speak of affluent investors opting for 'domicile diversification' to secure enhanced value and yield. Can you expand on this interesting new market dynamic?
More and more high net worth investors diversify their investment portfolios geographically in an unpredictable world. This concept is all about the safety and security of your family and your legacy. To diversify your investment on where you reside, you secure your family's access to a top education and better healthcare options and lessen your risk of exposure from war, crime, political instability, poor governance, and unexpected government and national policies changes.
5- As we move away from ongoing travel restrictions, can you share any insights on the future of global mobility?
What I understand with global mobility is in the context of how organizations, enterprises, and companies respond to the worldwide pandemic. In my opinion, companies need to adapt to the disruption of work and broader trends quickly. In addition to increased digitization of the function, the rise in remote working and the importance of employee experience will be critical drivers in the reinvention of Global Mobility.
Suppose we put global mobility in the context of migration; in that case, I predict with unprecedented situations like the global pandemic and the war in Russia and Ukraine, investors will look into getting a plan B to provide a safe option for their families and their investment portfolios.
6- What is your outlook for the investment migration industry for the rest of 2022 and beyond?
Since the year 2020, our world has become more unpredictable. I believe the current events in Europe will generate global interest in investment migration not because of want but because of a need to migrate to a safe and secure country with a stable government that offers primary healthcare and education to individuals and families.