Don't be surprised if, one day, your smart wearables start making food decisions on your behalf, and order a lean broiled kebab meal instead of a big fat juicy burger you're craving for lunch.
According to Mohamed Al Fayed, CEO, and founder of cloud kitchen management platform GrubTech, that future is coming along with a lot more stranger things, as food delivery, healthtech, and digital worlds merge into one.
Mohamed is a retailer by nature and a digital strategist who spent the better part of the last 25 years taking brick and mortar apparel operations like Macy's, Bloomingdale's, and Mommas and Papas to the online world.
"Back in the summer of 2019, we started to see big soundbites in the media, Like IKcon (now REEF), and others raising a lot of capital to start cloud kitchens, and we started to take note that there is an 'omnification' of the food business, basically customers shifting from on-premise dining to ordering food at home," Mohamed told Economy Middle East during an interview.
"That led to a new business model business called Cloud kitchens: Businesses that today house multiple brands, and deliver to where you live. The same digital trends that were taking place in apparel and beauty started happening with food."
This appealed to Al Fayed, as the time was ripe for him to cook up an idea that catered to that trend.
"What makes us different is that we are the new kids on the block, using the latest and greatest of technology to purpose-built the tech stack that serves this complex environment of multi-brand, single location, cloud kitchens that exist today."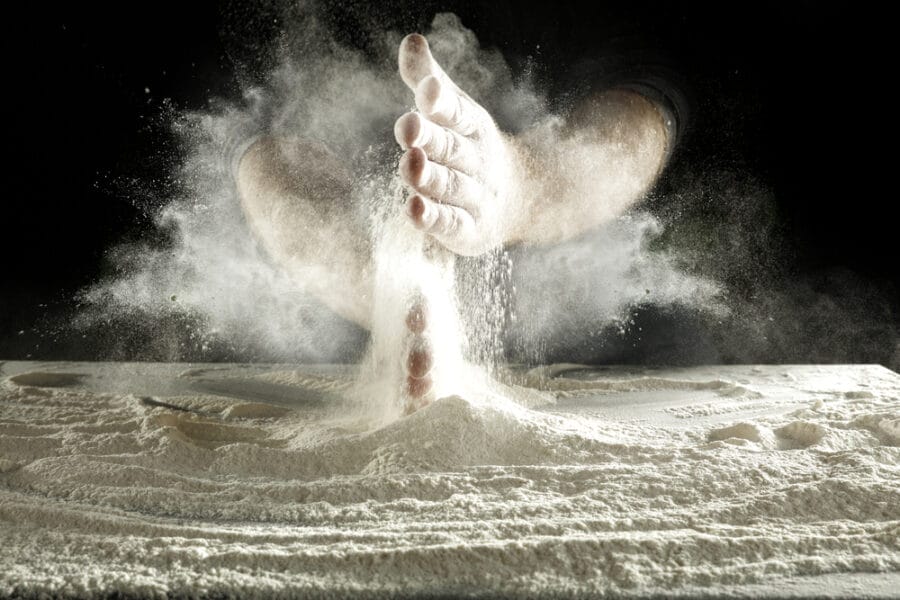 How does this work?
The original single-brand kitchens had a limited customer base and lower margins. Multi-brand cloud kitchens were born to capture a larger market where each brand shares a large kitchen space, under one roof, offering cuisine in a way to cater to different customer needs.
Third-party aggregators take the customer's order via their digital storefronts, pick up the food at the restaurant and deliver it to consumers.
"We took note of all the friction points, inefficiencies, and requirements of that world and built the tech specifically to enable the seamless and automated processes required to be a successful cloud kitchen operator," Mohamed said.
"Fast forward the last 2.5 years, and we are squarely in 17 countries between SE Asia, Europe and the Middle East, having a dominant market share working in the GCC MENA region with big-name cloud kitchen businesses."
GrubTech's recipe for success
Food delivery sounds easy but it isn't, especially when looking at the lifecycle of the delivery order when operating a cloud kitchen that can house between 10-15 brands.
According to Al Fayed, Deliveroo, Noon, Careem, Zomato, and Talabat, in no specific order, are the dominant food aggregators.
"Let's say a cloud kitchen houses 10 brands, so you have 4 food aggregators times 10 brands making it 40 (order) tablets that are ready in a compressed window of time, during mostly lunch and dinner," Al Fayed explained.
"They all need to make their way into the kitchen in order for the chefs to cook their food, have dozens of drivers pick that food up and deliver it to the end user, in a high traffic environment and a window of 2 hours that are parallelized."
So how does one streamline the processing of these orders across all the different cooking stations with different appliances specific to certain categories of food, requiring a high degree of operations or SOPs, while making sure the right bag gets to the right driver and to do so under 30 minutes in order to have happy customers?
"We created the platform that takes care of everything minus cooking the food. We allow the cloud kitchen to create a menu in one place. It goes to all the digital channels, like websites, apps, and food aggregators, and any time a change is made, it is reflected across all these platforms," explained Al Fayed.
"Once the order hits, we use intelligent routing to send that to the right station, that has the right supply chain and the right appliance, and in a chronological order so as to give the chef the ability to see the composition of the order, easily browse the recipe's prep steps, if needed, complete the order, and notify the dispatch that the order is ready."
In fact, this is exactly how an Amazon fulfillment center works, which cracked the code on how to deal with a tremendous amount of order volumes. GrubTech took the best of breed from companies like Amazon and brought it into the food business.
More than just software
GrubTech provides Cloud Kitchen operators with data and analytics that help these businesses better execute their processes.
"We help management understand what is going on because we produce a tremendous amount of analytics. We know what each station does and the time it takes chefs to do it and that information is valuable for improving efficiency and productivity," Al Fayed said.
"But user experience (UX) is crucial. A lot of the fear was if we were building something too complex and that users may not be sophisticated enough to harness the power of the solution, or if it was not fit for purpose."
GrubTech staff actually spend days in their clients' cloud kitchens to watch how users interact with the buttons, check what works and what doesn't, and go back to the drawing board on the latter.
"We keep the workforce behavior in mind as we build products. We keep it simple because it's already stressful in the kitchen," Al Fayed said.
Cloud Kitchen growth explosion
At the peak of COVID-19, hotels started to look at their commercial real estate and realized they had under-utilized assets that were costing them a fortune from both CAPEX and OPEX perspectives.
"Moving to a multi-brand single location story has been tremendously successful for 4- and 5-star hotels like Accor, Rotana, Radisson, or W Hotels Dubai, who are no longer satisfied with analog in-room or in-restaurant dining. They now want to offer more brands to clients over a 15 km radius as a delivery strategy, which drives the utilization and sales per square foot of that kitchen through the roof," Al Fayed explained.
And It's not just hotels.
"We have been approached by stadiums whose kitchen is only occupied during the 90 minutes of a game, and also by universities, hospitals, and even schools. Essentially, anywhere a kitchen space is underutilized is becoming a wasted asset."
Business growth
GrubTech employs around 180 people spread out between Turkey, Sri Lanka, Dubai, and now Egypt, and processing over $100 million worth of food.
"We just celebrated $100 million in orders processed and growing aggressively."
The company has raised over $18 million in funds, with the last round, a Series A, closing in November 2021 securing $13.1 million.
So, how does this business make money?
"Regardless of the number of orders, we charge a monthly subscription, at the brand location level, anywhere from $40 to $100, depending on the different modules that the kitchen selects," Al Fayed revealed.
Next innovations
Moe made two predictions for a brave new world of food section and delivery.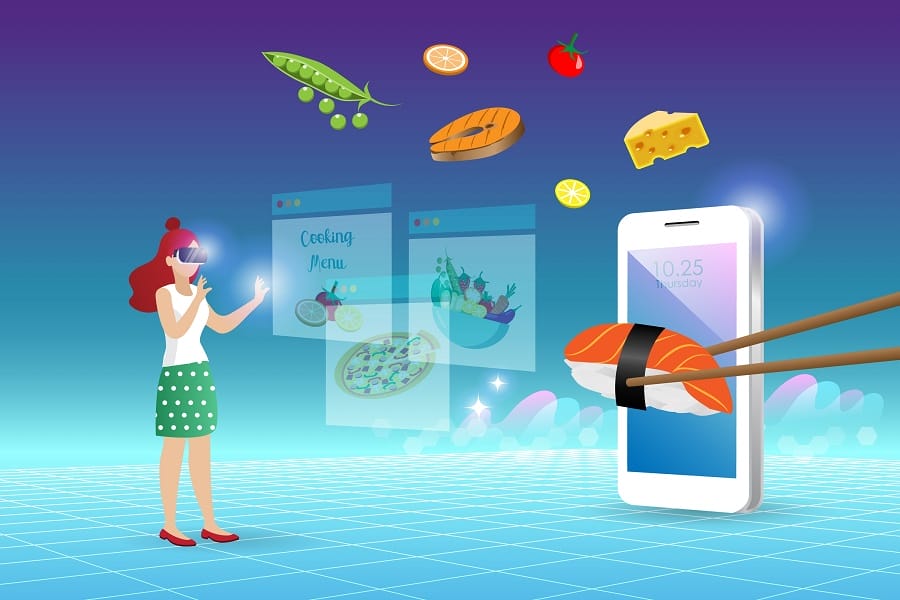 Prediction 1: Food will move into the metaverse
"We have a project to open the first food hall, a restaurant in the Metaverse, that could see the light of day in the next 6-8 weeks," Al Fayed revealed.
"In the metaverse, you will be able to walk into the restaurant and experience the brand, interact with the food, such as making your own pizza, and simply walk out because your avatar has your address book, payments, and allergens, and this info is transferred to the restaurant seamlessly, while 30 minutes later, that pizza is delivered to your door."
Prediction 2: Wearables ordering food
Al Fayed said most of us walk with Samsung or apple smartphones that track everything from footsteps, to heartbeats and more, but that there was no connectivity between bio-data and informed decisions about food and its delivery.
"These two worlds will collapse, where one could put his height, weight and goals like losing weight or building muscle, but also medical conditions like allergies, diabetes, etc., and the wearables will inform you how many calories you're allowed for lunch, provides recipes from your favorite restaurant, and even pick one for you. We see this happening very soon in the future," Al Fayed predidted.