February 9, 2023 3:50 pm
Could Dubai really become the next silicon valley?
It's already well on its way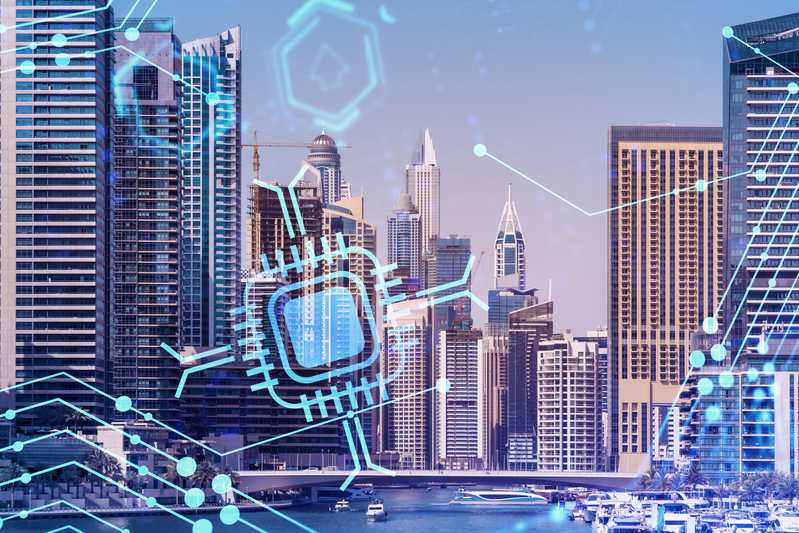 Dubai
The Dubai Chamber of Digital Economy (DCDE) firmly believes that Dubai, with its fledgling startup ecosystem along with the backing of the government, has all the makings of "one of the most advanced Silicon Valleys of the region, and of the world."
DCDE makes the assertion in its latest report on Dubai's digital economy and its ever growing startup ecosystem.
Read More: MENA is well-positioned to capitalize on emerging trends
DCDE is one of three independent chambers operating under the umbrella of Dubai Chambers. It was created to help transform Dubai into an international technology hub, as set-out in the Dubai Digital Economy Strategy. One of DCDE's mandates is to attract leading tech companies, startups and scaleups that can support Dubai's digital ambitions.
Digital economy
Dubai stands to play a key role in the UAE's Digital Economy Strategy unveiled in April 2022, aims to double the contribution of the digital economy to the UAE's GDP from 9.7% to over 20% by 2031. By that time, the report estimates that UAE's national digital economy will grow to well over $140 billion, making it one of the digital economy capitals of the world.
And the city's been making good progress. Dubai's work to transform itself from a regional heavyweight to becoming a global digital economy capital can be gauged from figures by the World Bank, which ranks Dubai at #16 in terms of ease of doing business, jumping up 52 places in just over a decade.
Read More: Can Dubai become the crypto capital of the world?
This rank puts it at the top spot across MENA, far ahead of Bahrain (#43), Saudi (#62), and Qatar (#77). In fact, according to the INSEAD Global Talent Competitiveness Index, 2020, it takes on average just a little over three days to start a business in the UAE.
Thanks to such positive market conditions brought about by policy reforms, Dubai has managed to attract major players to relocate and/or open up operations in the city. "Talabat moved to Dubai 10 years ago for the same reason more than 70% of Fortune 500 companies' regional HQs are based in Dubai," noted Talabat's CEO Tomaso Rodriguez.
Startups galore
And it's only getting better. Roughly half of the US $2.87 billion in VC investments raised across the MENA region flowed into the UAE in 2021, with the vast majority going to Dubai-based startups. Moreover, 96% of all funds raised in the UAE since 2017 have been raised by startups headquartered in Dubai.
"Dubai expects to nurture and establish 20 unicorn startups by 2031, and has detailed strategies on how the country can become a world leader in 5G, IoT, blockchain, digital assets, biotech, web3.0 and metaverse applications," notes DCDE.
Read More: Saudi Arabia bets big on the industrial metaverse
Another tech that will have a profound impact in the future is Artificial Intelligence (AI), and the UAE championed the cause by becoming the first country in the world to appoint a Minister of AI in 2016. The UAE forecasts that adoption of AI would help boost its GDP by up to 35% and reduce government costs by 50%.
Although DCDE acknowledges that there is "significant work" to be done, it believes all the stakeholders, not just in Dubai, but in the whole of UAE are aligned to help ensure Dubai's digital economy becomes #1 in the world by 2030.
Exclusives