June 14, 2022 3:49 pm
Crypto scammers face five years of jail, hefty fines in UAE
Fines could go up to AED 500,000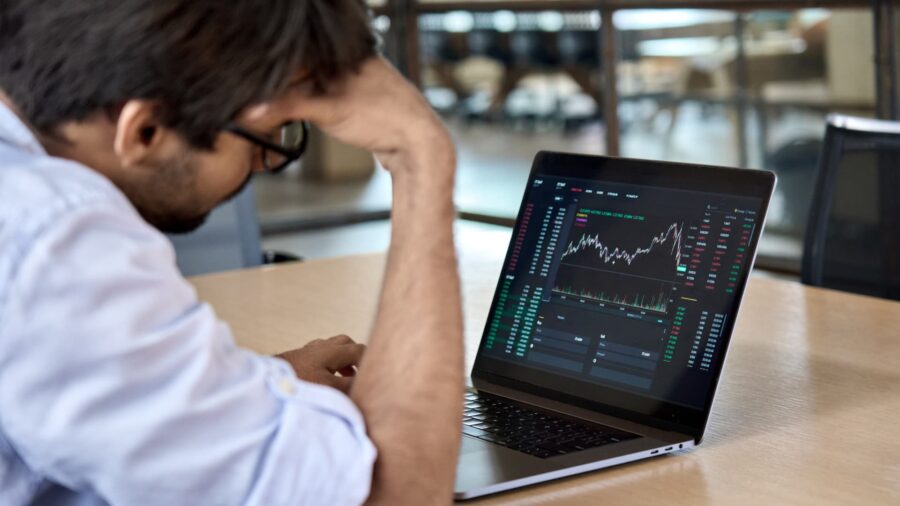 Stressed crypto trader desperate about losing money
In a bid to cease cryptocurrency scams, the UAE is passing stringent rules for crypto scammers targeting investors in the country. The Public Prosecution has warned that fraudsters who promote cryptocurrency scams online face jail time and fines of up to $136124 (500,000 dirhams).
Prosecutors brought up the strict penalties that were announced last year as part of a series of law revisions. The reforms included addressing online false advertising or promotions, including unlicensed trade of rogue cryptocurrencies and medical products.
According to a video shared on social media by the Public Prosecution, online posting of deceptive advertisements or inaccurate data, or encouraging dealing in a virtual or digital currency not authorized by the UAE, could result in a fine ranging between 20,000 and 500,000 dirhams.
Offenders might also potentially face up to five years in prison. Previous legislation prohibited but did not penalize the promotion of cryptocurrency.
In a statement released by state news agency WAM, the Public Prosecution noted that "As per article 48 of the Federal Decree-Law No 34 of 2021 on Combatting Rumours and Cybercrimes, imprisonment and a fine of not less than 20,000 and not more than 500,000 dirhams, or one of the two, shall be the punishment of any person who, through information networks, information technology solutions or online platforms, commits any of the following: promoting goods or services through misleading advertisement or using false data."
"[Or] advertising, promoting, brokering, or dealing in any form, or encouraging the dealing in a virtual or digital currency, a stored value unit, or any unit of payment that is not officially recognized in the UAE or without obtaining a license from the competent authority."
Cybercriminals have attempted to take advantage of the increasing popularity of cryptocurrencies around the world to generate illicit profit. 
Cryptocurrencies are a form of digital money that does not physically exist in the form of coins or notes.
They can be stored in a digital wallet and, while they can't be held in one's hand, they do have a monetary worth that can be used to purchase stuff. 
Abu Dhabi warned last year over cryptocurrency schemes promising instant wealth. 
In April 2018, two Indian men and a woman have been sentenced to 517 years each in jail by a Dubai court for swindling thousands of investors in a $200 million fraud case. 
Exclusives