July 30, 2022 9:24 am
Cryptojacking has become a formidable threat
And threat actors have the financial industry in their crosshairs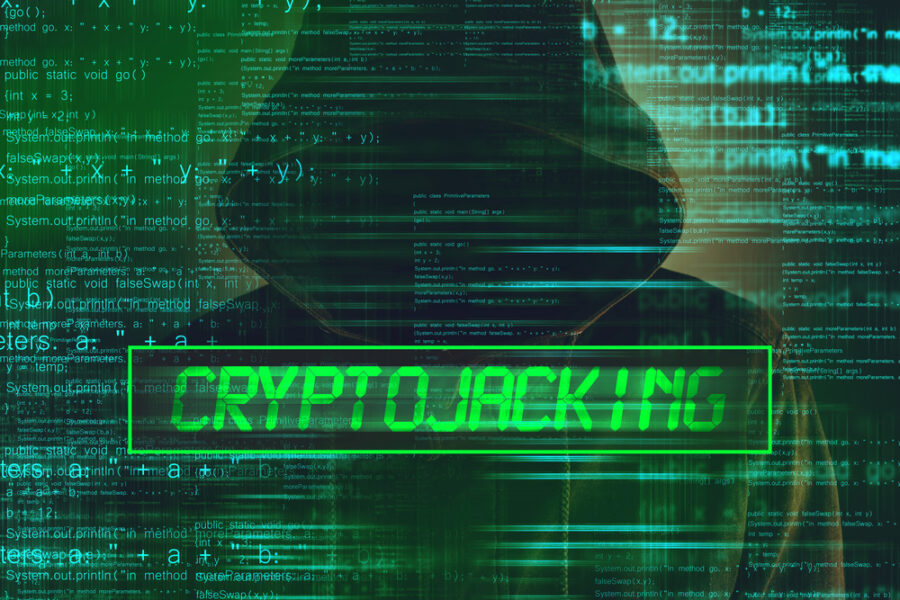 According to a report by SonicWall, the number of cryptojacking cases across the financial sector has risen by 269% in the first half of 2022.
Cryptojacking is a cyber-attack where attackers co-opt a computing device and hijack its resources to illicitly mine cryptocurrency.
Tracking the progression of the attacks, SonicWall notes that while the attacks have increased, the numbers would have been significantly higher had the trend continued in the same fashion as they were at the start of the year. In January 2022, the volume of Cryptojacking attacks was 18.4 million, which was a new monthly exceeding the previous record of 15.49 million attacks, set in March 2020, by nearly 3 million hits.
However, the number of attacks went down in the following months to end Q1 2022 with a total of 45.1 million attacks, which was still the highest for any single quarter. As the crypto markets started going downhill, so did the volume of attacks. The volume of cryptojacking campaigns in Q2 2022 was 21.6 million, less than half the amount seen in the preceding quarter.
"While falling cryptocurrency prices may have a lot to do with this, keep in mind that what we're seeing follows a well-established pattern," noted SonicWall in the report. "If prior years are any indication, volumes will remain lower in Q3, only to peak again in Q4."
New frontiers
Another interesting trend noted in the report is that while the number of cryptojacking increased, the three most targeted sectors, namely government, healthcare, and education, registered a significant drop in attack volumes.
Instead of going after their perennial targets, the threat actors set their sights on pastures anew. According to SonicWall, the number of attacks on the finance industry is now five times greater than retail, which is the second highest industry to be targeted. Both of these were usually the least targeted industries earlier.
Also, while it would stand to reason that the ongoing crypto winter would deter cryptojackers, the fact remains that the attacks are on the rise. SonicWall attributes this increase to two reasons.
Firstly, vulnerabilities such as Log4j present a lucrative opportunity to compromise computers and deploy cryptojacking malware. Secondly, the increased action against ransomware operators by law enforcement agencies around the world have forced attackers to redirect their energy into other quieter illicit activities, such as cryptojacking .
"It has a lower potential of being detected by the victim; unsuspecting users across the world see their devices get unaccountably slower, but it's hard to tie it to criminal activity, much less point to the source," Terry Greer-King, SonicWall Vice President for EMEA, told Tech Monitor.
Exclusives