October 13, 2022 10:21 am
Decentralize and own with next Internet generation Web 3.0
Companies are future-proofing product, service offerings on metaverse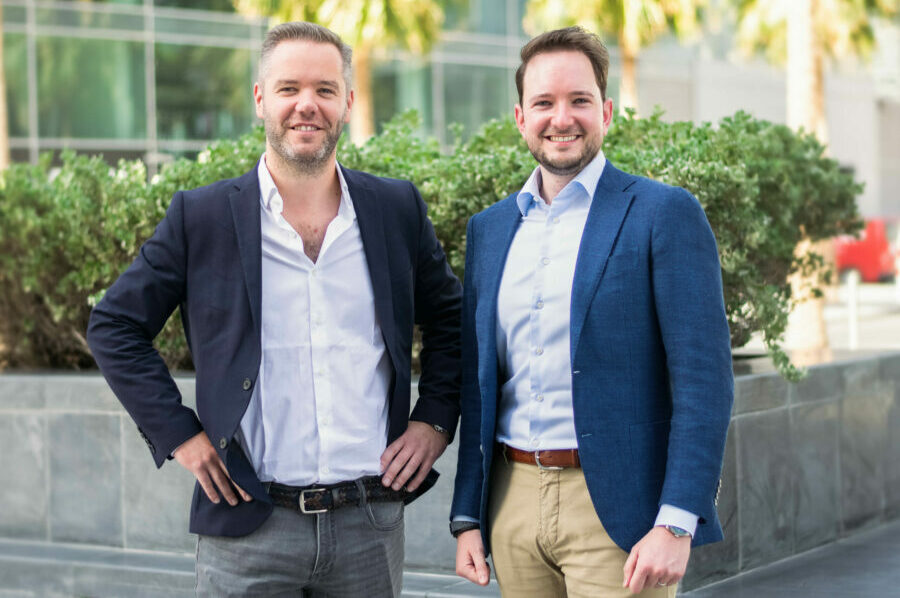 Founders Dado Van Peteghem (left) and managing partner Jérémy Denisty (right)
Social media, as we know it, is on its way out. Likes and follows on Instagram pages, for example, will be a thing of the past. Users and companies simply don't own the content. Companies like meta or Twitter do. 
If, for whatever reason, they decide to pull the plug on their operations, your page, and all the likes and follows with them will be gone, along with the budgets you spent on organically driving that traffic.
The answer? Web 3.0.   
To better explain that transition, Economy Middle East sought the expertise of Scopernia, a company with 30 years of experience accompanying the transition from Web 1.0 to Web 2.0 and now Web 3.0.
In a highly informative and engaging interview, Jérémy Denisty, Managing Partner at Scopernia, discusses what Web3.0 means for users and companies in a decentralized internet.
Web 3.0 Architects: Imagin3 Studio
Scopernia has recently launched Imagin3 Studio, a company embarking on a holistic Web3 approach, which involves education, strategy, conceptualization, and implementation, as well as the integration of metaverse experiences into the brands' customer offerings.
Good timing. The Dubai Metaverse Strategy had set out to add over $4 billion in value to the UAE within the next 5 years, while globally, the sector is projected to reach up to $30 trillion within 15 years.
"We are metaverse and Web 3.0 architects. We understand what clients want, then design and build it, be it a metaverse, an NFT collection, and crypto or blockchain adoption," Jérémy said. 
"It could be that a company wishes to be part of an existing metaverse, like Dubaiverse, so we figure out a strategy to get them in there." 
Jérémy and his business partners are themselves investors in NFTs, metaverses, and token economies. 
"You will either hire us, or one of the big guys, like Deloitte, Mckinsey, BCG, KPMG, or others. The difference is that we are builders at the core. We know that world, the communities, what works and what doesn't work, and we're strategy experts," Jérémy underscored.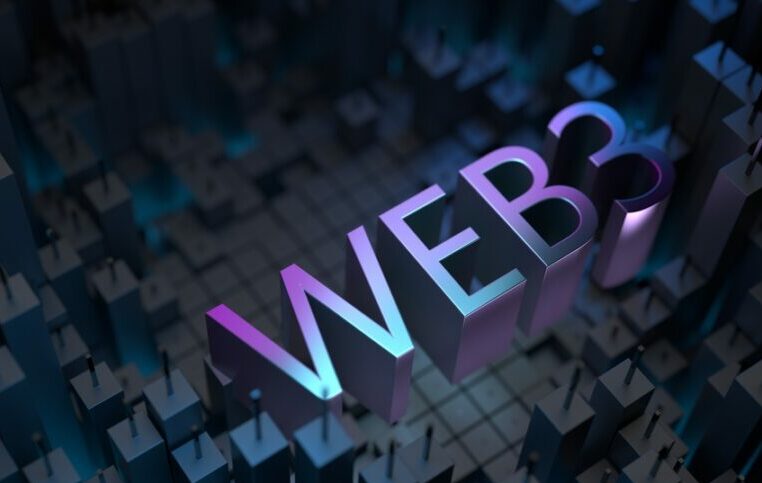 What is Web 3.0?
Metaverses are only a very small part of what one can do with Web 3.0. It's much bigger. Web 3.0 is about your digital identity which encompasses crypto and token ownership, NFTs, digital assets like virtual real estate, and more. Decentraland and Sandbox are decentralized metaverses in Web 3.0 where one can own land and build as part of a digital wallet. 
Business interest in Web 3.0
Web 3.0 is all about data ownership and decentralization of the internet. For private companies, it's about deriving more sales transactions and applying new business models. 
"Web 3.0 is about shifting from customer centricity, something we've been talking about over the last 15 years, to community centricity," Jérémy remarked. 
"It's about creating more personalized experiences, better loyalty, better relationships with customers, and longer customer lifetime value. That's where we come in, starting new communities, and positioning the companies as forward and future thinking, attracting both talents and customers." 
As for governments, Web 3.0 helps them regulate, understand, and support the business community, attract talent, and build a cohesive future. 
"The Dubai Chambers, for example, is interested in understanding how they can help the business community thrive in this new world of the web and knowing which problems Web3.0 can help them solve. We are working on several Web3.0 and Metaverse projects with them, creating a platform for people to meet and ask questions interactively," Jérémy revealed.
Social Media and Web 3.0
What will social media look like in Web 3.0? 
Well, one thing for sure is that it's not here to replace Web 2.0, the same way the latter did not replace Web 1.0. 
One of the social media platforms' limitations today is brands that have a presence on TikTok, Instagram, or others do not own the content or the online communities. 
"You're giving away ownership in return for data which allows companies to better target their audiences," Jérémy explained 
"Meanwhile, Web 3.0, and the decentralization of social media and tokens, allows, on the one hand, companies to own their content, and on the other, users and customers to own a part of the company, brand, and community. It will no longer be about an Instagram page that people like and share."
For buying the tokens of French garment company Lacoste, for instance, users get access to a discord group and in that community, they can co-create with Lacoste's future fashion lines. 
"Assuming that one day you want to move on from that community, you can sell your token and give access to someone else, and Lacoste, as well, makes money or royalties from that transaction," Jérémy illustrated.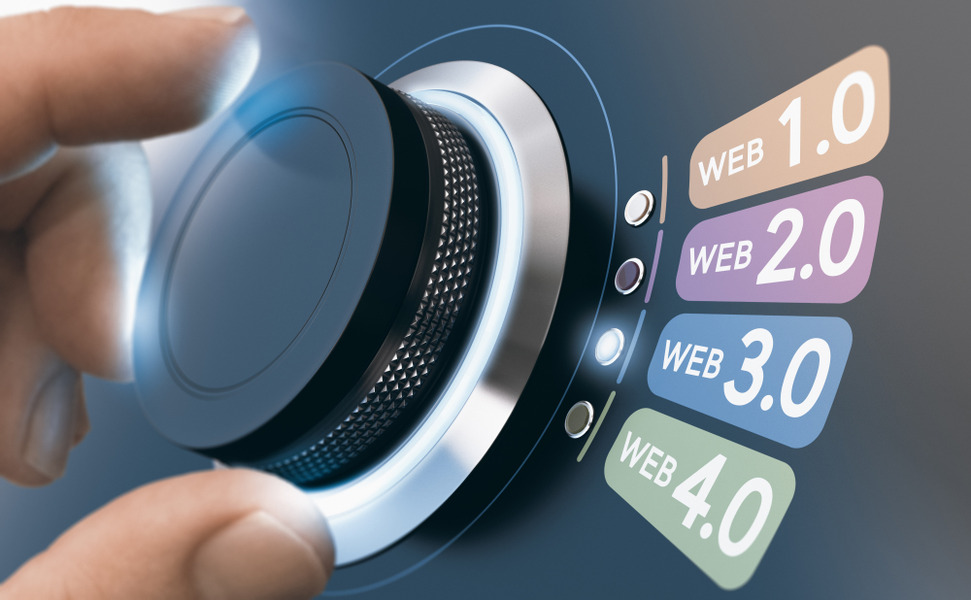 Transitioning From Web 2.0 to Web 3.0
Jérémy said that Imagin3 Studio never asks companies or government entities to stop what they are doing, and tokenize all their activities, "But I will advise experimenting with tokens." 
"A government ministry can hypothetically say: 'I'm giving away one token for every CEO in my business community and every year, we're going to have to vote on things like "where should investments go, or what should the focus be next year?" Perhaps businesses with the most tokens purchased or traded can have voting leverage on these decisions. Who knows.  
"We did a 3-day masterclass with 40 business leaders, at the end of which we issued an NFT, which was a certificate that said this person that held this particular digital wallet attended and graduated from that masterclass," Jérémy said. 
"Can you imagine if you had this for a driver's license, or for buying a car, something that would have total transparency about the past of an object, coded on the blockchain, irrefutable, and becoming part of your digital identity and CV for the rest of your career?" Jérémy asked. 
Building Loyalty on Web 3.0
Loyalty for customers is about rewards and making them feel included, and this creates a perfect recipe for tokenization. In mid-September 2022, Starbucks, for example, launched its Odyssey experience, offering members the ability to earn and buy digital collectible stamps (NFTs) that will unlock access to new, immersive coffee experiences.
Starbucks will create an accessible Web 3.0 community that will enable new ways to engage with members and partners (employees) as a way to promote loyalty.
Imagin3 services
Imagin3 Studio works with any medium to large size company across any industry and sector. 
"We bring a lot of ideas, then pinpoint a direction such as an NFT collection or loyalty 3.0 program, with a proposal that includes workshops, and home-grown methodologies before going to the building phase. Most projects last 3-6 months," said Jérémy. 
"However, we are being asked to take on advisory roles over the next 3 years, on a retainer basis. This space is changing so fast that what opportunities may ring true today may not be so tomorrow." 
What's more important is that Imagin3 Studio goes into partnerships with its clients. 
"We have skin in the game. That's how we develop credibility by not only being builders and understanding the community but also venturing with clients when a revenue side reveals itself in most projects," Jérémy said. 
It's the beauty of Web 3.0. Web 2.0 marketing strategies don't normally make money in such a short term. One would have to aim for long-term ROI, first looking for impressions, followed by the number of people visiting, etc. 
"But here we are talking about projects that are able, for the most part, to generate revenue from day 1. When we partner, we work at the cost and take our profit from the success of the project," Jérémy indicated. 
"We do have some plans to have our own metaverse platform in the future," he concluded.
Exclusives