Are property developers finding lucrative opportunities in sustainable real estate? There seems to be a growing trend among real estate companies in the GCC, and the broader Middle East and North Africa region to undertake projects that incorporate environmentally-friendly features. 
Two years ago, Majid Al Futtaim signed a AED 5.5 billion credit facility that is linked to the retail behemoth's ability to meet its environmental, social, and governance (ESG) targets. Similarly, Abu Dhabi's Aldar entered into an agreement early last year that ensures all their owned and managed operating assets are powered by clean energy sources from the Emirates Water and Electricity Company for a period of up to five years.  
In the UAE, other property developers have also managed to secure green financing, as adherence to ESG principles gains traction not only in general business practices but particularly in the real estate sector. 
Read: Water-efficient mosques in the UAE
Shifting our focus to Egypt, the country attracted over $3.5 billion in foreign direct investment for renewable energy projects in 2021-2022 to help achieve its Net Zero emissions targets within the real estate sector. Notably, a substantial portion of this investment will be channeled into the National Social Housing Program, a large-scale initiative that exemplifies Egypt's dedication to constructing sustainable buildings. 
Experts view these initiatives as positive steps towards addressing the substantial carbon emissions generated by the global real estate sector. According to McKinsey's 'Climate Risk and the Opportunity for Real Estate' report, these emissions account for a staggering 40% of the world's total. 
Putting things in perspective
"With the Dubai 2040 Urban Masterplan aiming to double the size of green areas by 105 percent and UAE Net Zero 2050 mandating the elimination of carbon emissions altogether, sustainable change is required from all industries, especially the real estate sector," said Madhav Dhar, co-founder and COO of ZāZEN Properties. As a company dedicated to sustainable community living, ZāZEN Properties has taken a proactive approach, evident in their real estate projects such as ZāZEN One in Jumeirah Village Triangle. 
"The UAE's sustainable objectives, as well as the current and detrimental contributions of real estate toward global warming, were considered when planning and constructing ZāZEN One to spearhead positive change for the country and beyond. To achieve these ambitious targets and to provide a prosperous future for future residents of the planet, we believe that this is progress toward creating a sustainable reality for all," Dhar added. 
From a developer's perspective, Dhar believes that property developments with sustainable features are a commercially viable undertaking, saying, "Interest in sustainable real estate is growing, with research showing that 80 percent of investors in the UAE's real estate sector are now prioritizing sustainability. Moreover, a recent survey of 1,000 respondents found that 61 percent are ready to pay more for everyday products made from recycled materials, and 63 percent of people showed a willingness to pay a little more for properties that emit fewer carbon emissions." 
Homeowners and investors worldwide are increasingly showing a strong inclination toward "green real estate," as indicated by a Knight Frank study conducted in October 2021 which revealed that 50 percent of prospective homebuyers prioritize energy efficiency when choosing a property. Additionally, factors like proximity to green spaces and good air quality, each accounting for 18 percent, have emerged as significant considerations for potential buyers. 
Moreover, in a subsequent report published one year later, the global real estate and commercial property consultancy highlighted that commercial buyers and tenants are also emphasizing the importance of sustainable office spaces as a crucial element in addressing climate change.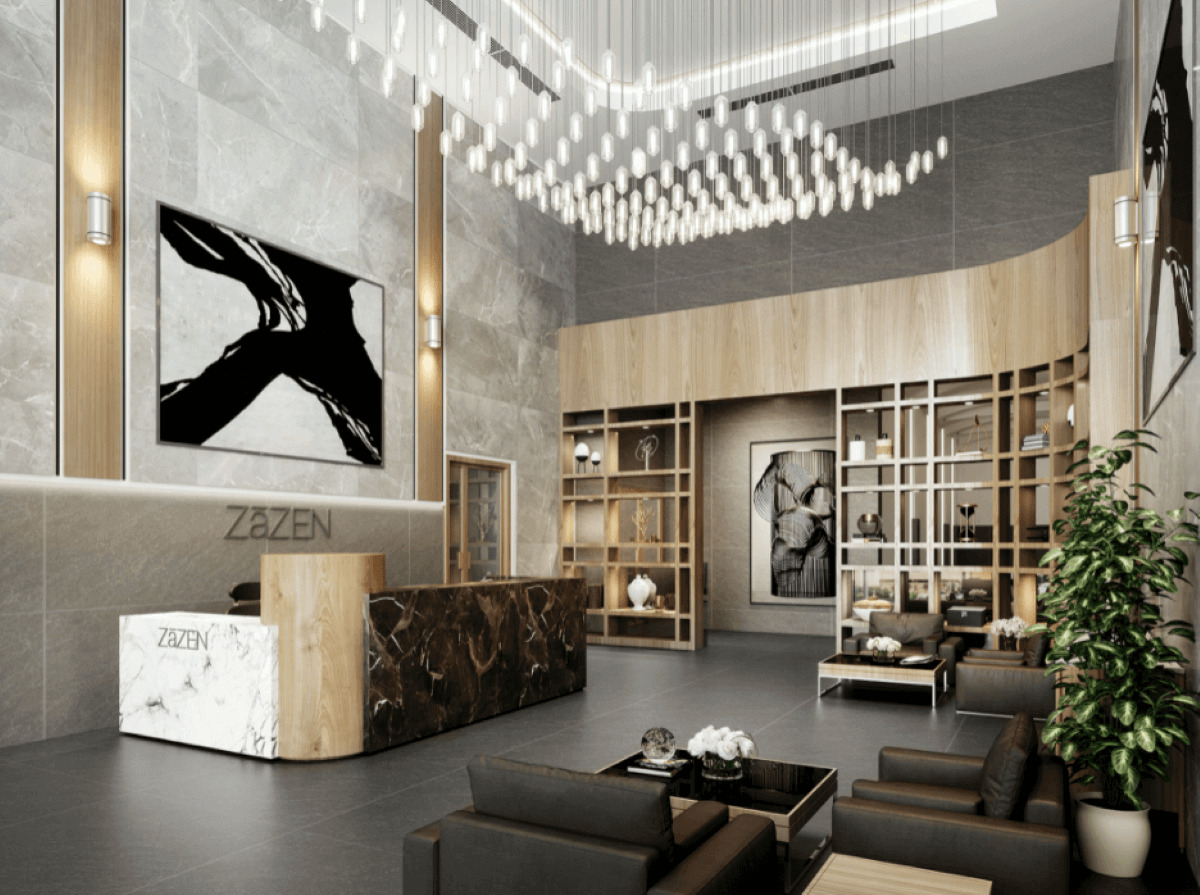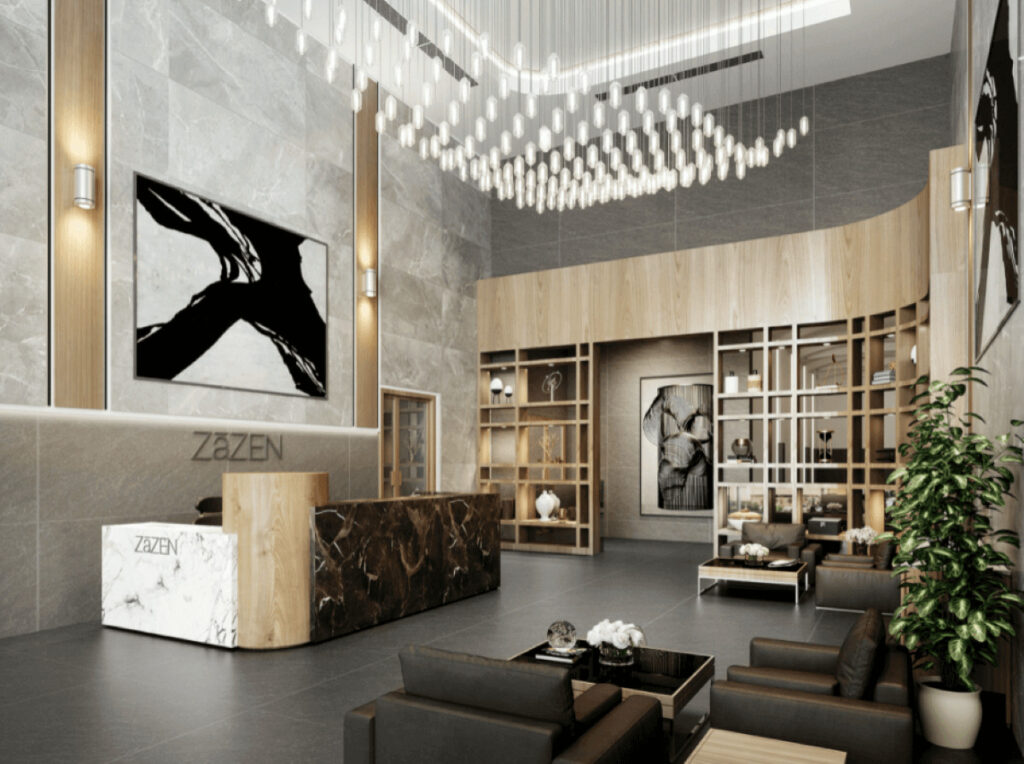 Sustainable developments going mainstream
Another sustainability-focused project Recently was announced by URB in Dubai, dubbed as the world's largest ocean restoration project.  Called Dubai Reefs, the development consists of a sustainable floating community for marine research, regeneration and ecotourism, and includes residential, hospitality, retail, educational and research facilities. 
"URB is already engaged in various sustainable cities and sustainable developments," said Baharash Bagherian, the company's chief executive officer. "Yet for such projects to become mainstream, there needs to be more awareness of the commercial viability of such projects and the opportunities they provide for investors. This requires more knowledge sharing and more transparency during the operational stage. The capital and operational costs are also another factor that will drive their growth as technology is becoming more efficient and attainable, thus the payback is becoming even shorter. Ultimately, the know-how becomes a key driver to promote growth of such projects in the sector." 
Way forward for green real estate
As the highly anticipated COP 28 approaches, set to be held in the UAE this November, the world's attention is once again turning towards sustainability, and naturally, the discussions surrounding sustainable real estate are taking center stage. According to Bagherian, if the real estate industry plans to push green development forward, stakeholders must bear in mind these three important things: 
Resilience
We need more zero-mile utilities, ensuring that developments can meet the energy, water, and food requirements of their communities. By doing so, we can accelerate the transition towards clean energy and bolster food and water security. 
Reinvention
We need to disrupt the real estate sector with innovation. It is imperative that we re-evaluate the types of assets we construct and the underlying businesses. Only by reinventing ourselves as individuals and organizations can we bring about rapid and meaningful change. 
Mandatory auditing
The time has come to establish mandatory carbon audits for every development on an annual basis. Such audits will enhance transparency and provide essential data to support informed decision-making. In addition, this measure can incentivize more developments to prioritize sustainability, as future buyers will increasingly consider this metric.  
 For more on sustainability, click here.