From the outset, the Dubai International Financial Centre (DIFC) has been a significant contributor to the sustainable economic growth of Dubai and the United Arab Emirates. Today, DIFC stands out as one of the world's most advanced financial centres, as well as the leading financial hub for the Middle East, Africa and South Asia (MEASA) region, an area which comprises 72 countries with an approximate population of 3 billion and an estimated GDP of $8 trillion.
In an interview with Arif Amiri, CEO of DIFC Authority, we take an exclusive look into the strategies and inner workings of the authority as well as its crucial role as a growth driver of and gateway to MEASA.
Read more: DIFC reveals unicorn and scale-up venture studios as innovation launchpad
What global status does the UAE enjoy today, both economically and financially? Where do you stand it in the medium to long term on these two fronts?
Last year, DIFC and its clients created approximately 5 percent of Dubai's GDP. Overall, the UAE Financial Services sector contributed 13 percent. DIFC and the industry is a key economic growth driver for Dubai and the UAE. Our contribution continues to increase.
Dubai is consistently the highest-ranked financial centre within the MEASA region in the Global Financial Centre Index rankings, featuring alongside other key financial hubs such as London, New York and Hong Kong, and our trajectory continues to elevate us from a regional hub towards a global hub. Our efforts on climate issues and ESGs are also recognised by our leading status in the Green Financial Centre Index.
The opportunities for businesses to use DIFC as a gateway to the Middle East, Africa and South Asia remain tremendous and backed by our world-class infrastructure, regulatory frameworks and innovation initiatives. DIFC is also home to an internationally recognised, independent regulator and a proven judicial system with an English common law framework.  Since our inception, they have provided confidence for finance-related firms to choose DIFC as their headquarters for the region.
As our client ecosystem has grown, so has its contribution to helping us drive the future of finance in the region. DIFC is home to more than 4,000 active registered companies and nearly 30,000 professionals – the largest and most diverse pool of industry talent in MEASA.
Since 2017, we have been evolving our proposition to stimulate financial innovation. We are home to the region's first and largest Fintech Accelerator. Since then, DIFC has attracted 600 Fintech and innovation businesses, accounting for more than 60 percent of all those in the GCC. The DIFC Innovation Hub provides access to education, accelerator and innovator programmes, mentorship from established financial firms, cost-effective regulatory and operating licenses, and access to funding sources and expertise.
Lifestyle is also a key driver and influencing factor for companies to set up in our Centre. DIFC is more than a place to work. We are one of Dubai's most sought-after 24-hour, seven-days-a-week lifestyle destinations comprising a variety of world-renowned retail and dining venues, a dynamic art and culture scene, residential apartments, hotels and public spaces.
Looking ahead, the opportunity for growth is immense and we continue to attract both large financial institutions and start-ups as we provide certainty, a track record of stability, access to regional markets, and one of the most progressive, tested regimes within the region.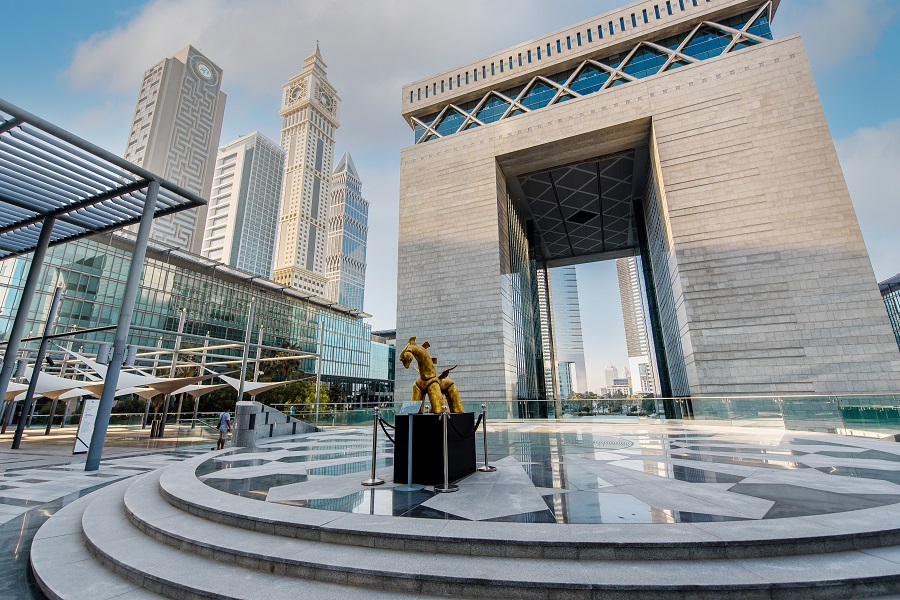 You announced the best annual performance in the history of the DIFC, with unprecedented results in 2021 as part of "Strategy 2024." What are the most prominent features/highlights of what was achieved? What are your expectations for 2022 by year's end? What about 2030 Strategy? What work has gone into achieving its goals?
At DIFC, we constantly strive to build and maintain our reputation as the leading global financial centre in the MEASA region, and our success is a reflection of all our stakeholders' hard work, dedication and perseverance. Ultimately, DIFC's success can be traced back to the strategies and initiatives undertaken by Sheikh Maktoum bin Mohammed bin Rashid al-Maktoum, Deputy Governor of Dubai, Deputy Prime Minister, Minister of Finance and Chairman of Dubai International Financial Centre.
DIFC now comprises 17 of the world's top 20 banks, 25 of the world's top 30 global systemic banks, five of the top 10 insurance companies, five of the top 10 asset managers and several of the world's leading law and consulting firms.
During the first half of 2022, we continued to shape the industry by introducing initiatives aligned with our Strategy 2030 which led to attracting new businesses and talent to our ecosystem at an unprecedented pace.
Last year, we achieved the growth targets set in Strategy 2024 three years ahead of schedule, further strengthening our global economic profile in a year marred by the global pandemic.
Strategy 2030 will see DIFC move beyond its achieved ambition of becoming the region's leading financial centre, to becoming a global centre for business and innovation. The coming years will see DIFC doubling in size and doubling its economic contribution to Dubai's GDP. It will also continue to strengthen the UAE's competitiveness by working closely with the UAE Central Bank to drive digitalisation of UAE's financial sector.
There are several highlights in our performance, but it's worth mentioning that our strong performance reaffirms Dubai's position as a leading global hub for financial institutions, Fintechs and innovation firms, in line with DIFC's Strategy 2030.
In fact, the total number of registered companies grew from 3,297 to 4,031, a 22 percent year-on-year growth, fuelling unprecedented levels of workforce growth – the fastest job creation growth rate since inception, further expanding the region's largest and most diverse pool of industry talent. And this phenomenal growth came against the backdrop of global economic uncertainty.
We welcomed some 537 new companies in H1 2022, an 11 percent year-to-date increase, and the Centre is now home to 1,252 financial and innovation-related companies – up by 22 percent from the first half of 2021.
Fintech and innovation companies continue to be key growth drivers at DIFC, increasing from 406 to 599, up 23 percent year-on-year.
By year-end, we firmly believe the ambitious steps taken by Dubai and DIFC to drive the future of finance will generate significant new opportunities for businesses. Our strong business growth will continue to pave the way for continued economic growth in our region and across the globe, enabling us to further raise our competitiveness and differentiate the emirate as a top global centre for finance, Fintech and innovation.
We will continue to deliver exceptional opportunities for expansion and business enterprise and to build productive and long-lasting partnerships with financial companies worldwide. Simply put, DIFC delivers the robust, state-of-the-art infrastructure and support needed to enhance the stability, competitiveness and growth potential of significant global enterprises.
DIFC's central role: Can you describe the role DIFC played in supporting the country's economy and growth?
Dubai has one of the most diversified economies in the region. A deliberate strategy that spans a range of industries.
DIFC, Dubai's economy and the UAE economy are closely intertwined. This has been the case since DIFC was established in 2004.
Our success is reflected in national economic growth. Our new strategy to double in size is as bold, ambitious and well-considered as the federal government's own national growth plans.
The Centre's commitment to differentiating itself as the region's leading global financial hub reflects our commitment to continuously evolve our ecosystem, our legal and regulatory framework and our innovation proposition to attract global companies.
It is also worth noting that DIFC ranked first among global free zones in attracting FDI to the financial services sector in 2021. During the period of 2017-2021, the Centre supported Dubai to attract 58 FDI projects in the sector, totalling AED926.2 million and generating more than 1,432 jobs.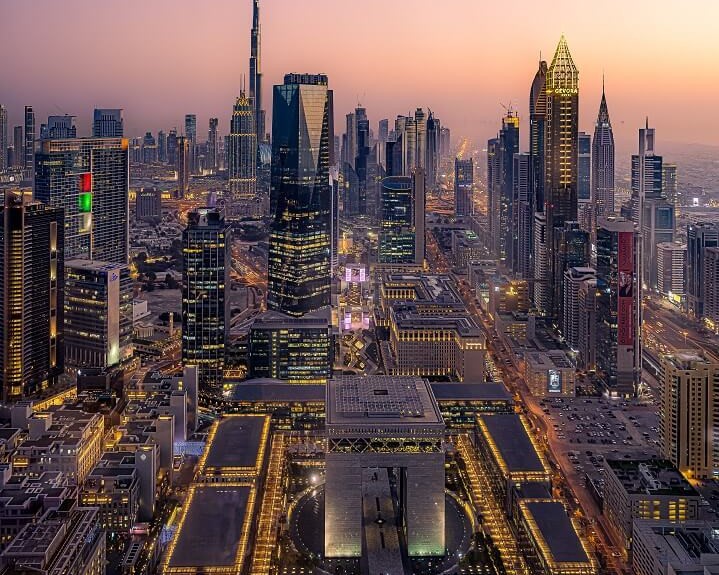 DIFC has provided new opportunities to enhance cooperation in the Fintech sector. What is the importance of Fintech today? How does it contribute to developing the economy? Do you expect Dubai to become a springboard for global Fintech entrepreneurs to build and expand across the region?
DIFC has built the most comprehensive Fintech and innovation proposition in MEASA region. This has helped us become one of the world's leading hubs for the sector, and is attracting high levels of interest from Fintechs in Asia and other parts of the world. DIFC will continue to develop initiatives to further differentiate our strong reputation for Fintech.
DIFC helps start-ups, global players and unicorns expand their global reach and capture opportunities in fast-growing MEASA markets. As an example, between January and September 2022, DIFC-based Fintech firms secured more than AED2 billion ($559 million) of funding.
Our proposition also helps cement Dubai's reputation as a global hub for technology and innovation.
We have already identified that Fintech is the fastest growing sector in DIFC, and so we are ensuring Fintech companies enjoy the support, the infrastructure and the ease of doing business they not only expect but deserve.
Dubai is already a regional – if not global – springboard for innovative Fintech companies. Given our growing cohort of world-class Fintech players, we are in an ideal position to drive the sector, both regionally and globally. Financial technology companies are rapidly positioning themselves as the sector which enables global flows of capital, drives innovation and enables us all to do more than we ever thought possible just a few short years ago.
We see Fintech as an enormous area of growth, and an enormous opportunity. This was confirmed with our DIFC Fintech Week held earlier this year at the Ritz Carlton. Around 1,000 attendees heard 40 world-leading speakers talk about the key themes shaping the next phase of Fintech including Web 3.0, the metaverse, NFTs, crypto, blockchain, payments, embedded finance, open banking, RegTech and ESG.
In May 2023, we are excited to be hosting the first Dubai Fintech Summit in May 2023, a global event that will bring together more than 5,000 experts, thought leaders, policymakers and decision-makers together to discuss how they can shape a new wave of innovation, enterprise and growth for the international financial industry.