February 20, 2023 2:29 pm
DIFC posts AED1.06 bn in revenue in 2022
Highest in its history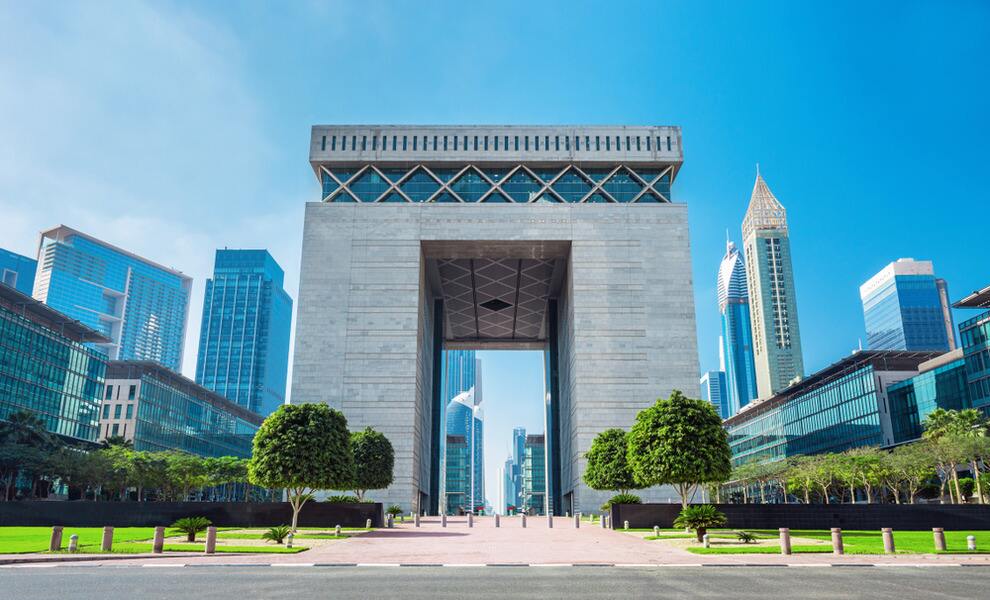 DIFC
Dubai International Financial Centre (DIFC), the leading financial center in the Middle East, Africa, and South Asia maintained in 2022 expanding at an unprecedented rate. DIFC's total revenues surpassed one billion dirhams in 2022, a first since the center's inception, with revenues increasing by 18% to 1.06 billion dirhams, up from 897 million dirhams in 2021.
Operating profits, on the other hand, increased by 19% to 679 million dirhams, up from 573 million dirhams in 2021. The total asset value exceeded 15.3 billion dirhams ($4.18 billion), reflecting the center's strong financial solvency.
The center had its best year ever in terms of additional net commercial space leased in 2022, with 809,000 square feet of leased space, up from 349,000 square feet in 2021.
The total number of active registered companies in DIFC increased by 20% in 2022 to 4,377 companies, up from 3,644 companies in 2021. This means that 1,084 new companies were registered in the Center in 2022, breaking the 1,000-company barrier for the first time.
Sheikh Maktoum bin Mohammed bin Rashid Al Maktoum, Deputy Ruler of Dubai, Deputy Prime Minister, Minister of Finance, and President of the DIFC, commented on the center's strong and record performance in 2022, saying, "Once again, the Dubai International Financial Center's exceptional growth confirms Dubai's leading position and governance for the region's financial sector, based on its ability to adapt and move toward creating opportunities to bypass changes in global economies."
Read more: DIFC establishes new specialized court for the digital economy
"The growing performance of the DIFC demonstrates its levels of competitiveness through its continuous attraction of innovative companies aimed at achieving growth and expansion in emerging economies to meet market needs for integrated financial products and services with competitive standards, Sheikh Maktoum added, noting that fintech will form an essential part of all sectors in the future."
In 2022, DIFC ranked for the fifth year in a row first in the world among free zones most appealing to foreign direct investment (FDI) projects. Commenting on this, Sheikh Maktoum said "From Dubai, we are leading the future of the global financial sector."
The total value of banking assets held in the DIFC has reached a new high of $199 billion. Total lending by financial center companies increased by 54% to $166 billion.
Additionally, in order to cement its position as a global hub for wealth and asset management in emerging markets, wealth and asset management portfolio managers in the DIFC invested $ 164 billion in 2022, up from $ 151 billion in 2021. The total investment capital increased by 78 percent to $ 1.2 billion. Total written premiums for the insurance sector were $1.2 billion, down from $1.8 billion in 2021.
The DIFC is home to 17 of the world's top 20 banks, out of the 4,377 registered companies.
Banking services, capital markets, wealth management, assets, and professional services all experienced strong growth at the center.
In 2022, fintech and innovation firms in the DIFC have raised more than $615 million in funding. The FinTech and innovation sector is the center's fastest-growing sector, attracting 291 companies.
The total number of companies operating in the financial and innovation sectors increased by 22% to 1,369. In 2022, 291 new innovation and financial technology companies joined, bringing the total number of companies to 686, an increase of 36%.
The number of financial companies licensed by the Dubai Financial Services Authority increased to 590, with 89 companies licensed in 2022, up from 51 in 2021.
More info on the DIFC can be found here.
Exclusives