March 7, 2023 7:54 am
Blockchain, regulations, boosting boom in digital asset payments
The ME region received $271.7 billion worth of digital currency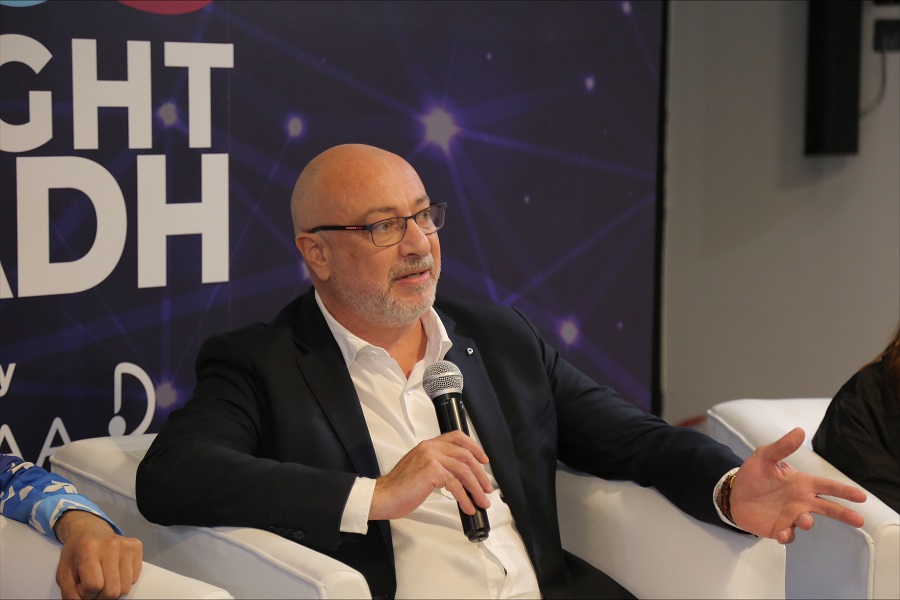 Khaled Moharem, President MENA, Wadzplay
WadzPay, a leading Blockchain Digital Assets payment platform present in Asia, the US, as well as the MENA region, has been implementing digital asset payment solutions with specific emphasis in the UAE and Saudi. One of their upcoming clients is with the biggest duty free in the world.
Khaled Moharem, President MENA, Wadzplay, is an expert in the financial and payments sector, working previously with SWIFT, he can add value and insight into the growth of digital asset payments in the region and the future outlook.
In an exclusive interview with Moharem, Economy Middle East asked.
How have you seen the growth of digital asset payments in the UAE, Bahrain, and KSA, in specific, and what's the direction in this regard?
The MENA is the world's fastest-growing market in the digital currency sector, where 47% of the population believes that digital currencies are the future of money.
As of 2023, studies estimated global digital currency ownership rates at an average of 4.2%, with over 420 million users worldwide.  Africa currently has 38 million and Asia which includes ME has 260 million.
The Chainalysis report published in 2022 analyzing June 2020 until June 2021, found that the MENA region was also the fastest-growing digital currency market. At the time, the Middle East region received $271.7 billion worth of digital currency representing almost 7 percent of the global value received. This was an increase of 1500 percent compared with the period from June 2019 to June 2020. The growth of the market in the Middle East was higher than the 880 percent overall world adoption registered by June 2021.
On the enterprise and business front, we have also witnessed strong interest from entities across various sectors be it trade, e-commerce, public sector, and retail, embracing digital assets in payments.
In addition, the MENA region, and specifically the GCC, has a high number of expats which fuels the remittance market. Digital cross-border remittances are projected to grow from $295 billion in 2021 to $428 billion in 2025 where 15.8% of remitters are already using digital currencies for money transfers.
Read: The MENA region is on the cusp of a digital payments revolution
Digital currency remittance is 388 times faster and 127 times cheaper than traditional methods, and we believe the MENA region will be at the forefront of this growth.
Even in the luxury retail sector, which is projected to grow from $1.2 trillion in 2022 to $1.4 trillion in 2025, millennials there, which represent 50% of the total market, are accepting alternate payment methods such as digital currencies. The latest global payments consumer survey from Accenture reveals that next-gen offerings like digital wallets, account-to-account (A2A) and buy now pay later (BNPL) are rapidly gaining share with more disruption coming from biometrics, machine-to-machine, and metaverse payments.
In 2018, WadzPay launched an interoperable blockchain-based payments ecosystem. We are working with entities across the MENA region on retail CBDC offerings, digital asset payments in the retail sector such as with the biggest duty-free in the world(to be announced in due time), as well as our work in cross-border payments and metaverse payment solutions.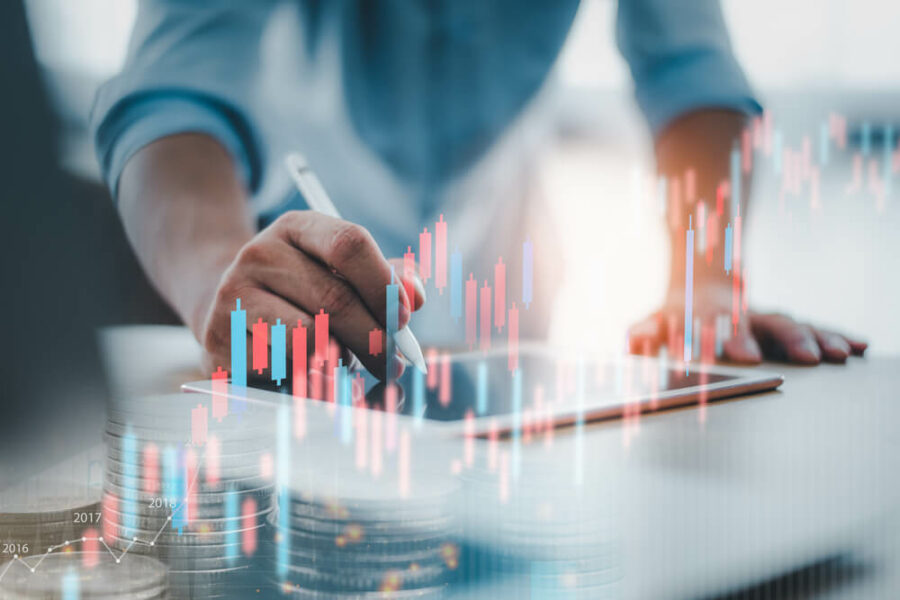 How are regulations playing a role in either the growth or slowdown of digital asset payments in the region?
The UAE continues to be at the forefront of global virtual asset regulations, both globally and in the region. The most recent manifestation of this has been with the rule books issued by VARA in February covering the issuance of Virtual assets as well as the services offered by VASPs (Virtual Asset Service Providers).
WadzPay has applied for a license within VARA. While VARA did not yet make public its 'Payments and Remittance Services Rule Book' it is preparing it in close coordination with the Central Bank of UAE.
We believe that once the virtual assets payments and remittance services rule book is out, it will be a revolutionary accomplishment globally. It will be the first rule book that covers digital asset payments and remittances globally. This will push forward digital asset payments and further the growth of digital economies.
Overall, we believe the UAE has a pioneering regulatory innovation structure with VARA, ADGM, DIFC, and SCA (Securities and Commodities Authority), enabling a successful and secure ecosystem.
How do you see the role of Central Banks in the growth of crypto payments in the region?
Central Banks are crucial to the success of any payment environment let alone digital assets. One successful example is the role of the Central Bank of Bahrain in growing the digital asset ecosystem in the country. We have seen an increase in the utilization of digital currency payments and the ease of movement between fiat and digital currencies. Banks in Bahrain have facilitated the opening of bank accounts for VASPs and allow the flow of fiat and digital assets in a secure, transparent, efficient, and regulated manner.
WadzPay, as a blockchain digital asset payments platform, is agnostic in enabling fiat and digital asset payments, allowing entities to easily integrate their existing infrastructures with our platform through cloud-based APIs. WadzPay thus offers banks a gateway into the digital asset ecosystem, in the realms of issuance, acquisition, CBDC, or remittance.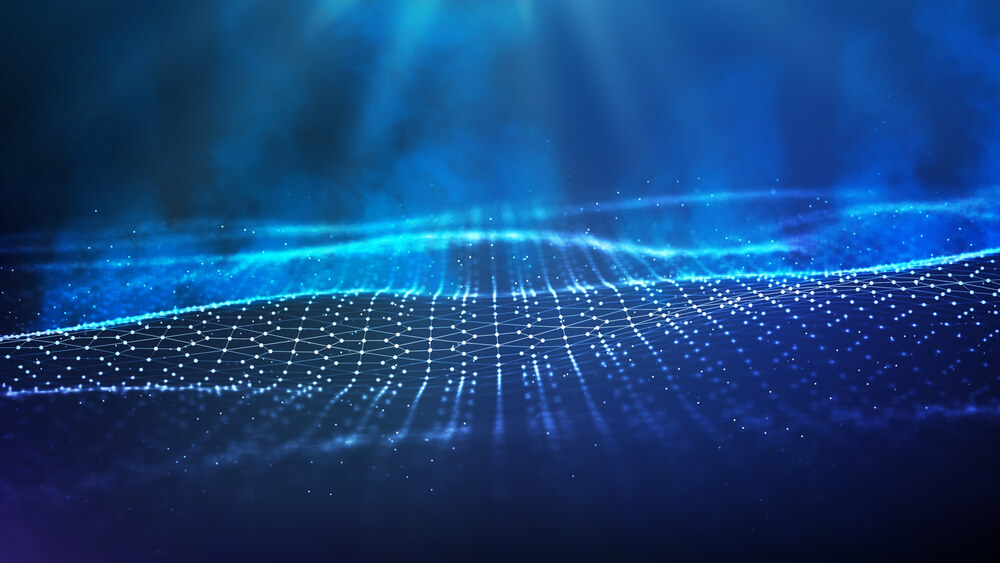 Are banks losing out on these digital payments? can they provide a competitive fintech solution?
Thanks to digitization and Fintech, a variety of payment options are now available with their own unique characteristics. We are seeing banks partner with Fintech to solve payment gaps and all are under pressure to offer better functionalities with user-friendly designs.
Visa reported that customers conducted $2.5 billion in payments with digital currency-linked cards in the first fiscal quarter of 2022 alone, which was already equal to 70 percent of the 2021 fiscal year digital currency volume for the company. Meanwhile, in developing countries, some 1.4 billion people globally are unbanked/underbanked, and so banks face the challenge of offering simple access, at lower fees.
Digital banks and digital asset payments offer an opportunity for many to have access to digital money by utilizing digital wallets rather than relying on cash. We are seeing more digital banks being launched in the region and Central Banks are embracing CBDCs. KSA's Central Bank SAMA is carrying out a national payment CBDC project and UAE has announced it will be launching a nationwide payment CBDC as well as cross border one.
Currently, digital currency exchanges and wallets are making billions in profit, which is an opportunity cost for banks. Banks can tap into this profit pool by allowing their customers to buy, sell and store digital currencies.
Blockchain technology can integrate financial infrastructure easily, and according to a Santander FinTech study, this tech could reduce banks' infrastructural costs by $15–20 billion a year by 2022.
WadzPay is working on a digital asset payments project with one of the biggest duty-free in the world, as well as a project with Gedeia in KSA for Hajj pilgrims. What can you tell us?
One of our recent partnerships in KSA is with Geidea, a leading fintech company in Saudi helping to power the transformation of pilgrimage payments.
We are offering Hajj and Umrah pilgrims set up their own e-money wallets on their mobile devices and then spend it in Saudi with lower fees and a user-friendly refund process.
The number of pilgrims is expected to increase significantly in the coming years, with the Kingdom having set a goal to host 30 million pilgrims by 2030. The implementation of digital wallets and digital payments will make payments during Hajj more efficient and user-friendly while allowing, for example, institutions that fund some of these Hajj pilgrimages to track and make sure that their funds have been spent where they were supposed to be.
As for our Duty-Free digital asset payments project, this is a huge one because we are working with a semi-governmental entity that will be embracing digital asset payments. It will showcase a ground-breaking solution that allows refunds in the digital asset payment space, which some have coined as a world first. For us, this allows traditional merchants and payment providers to embrace digital asset payments and offers customers an experience they are accustomed to in the traditional payment space in a seamless process for both consumers and merchants.
For more fintech news, click here.
Exclusives