May 26, 2022 4:44 pm
DPMETAWORLD virtually simulates, solves supply chain issues
The new project helps embrace new digital solutions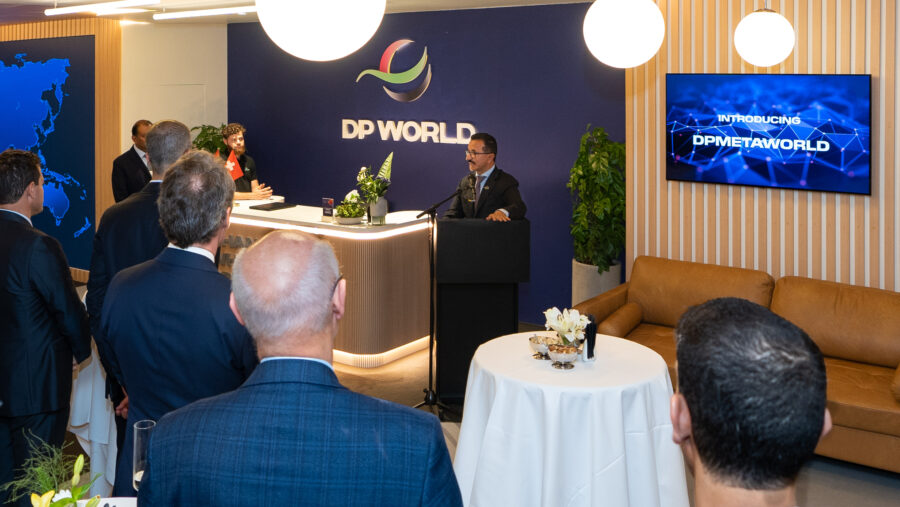 DP World
Dubai-based logistics company DP World announced the creation of DPMETAWORLD, a new initiative aimed at bringing virtual solutions to real-world supply chain challenges.  
The project will allow DP World to accelerate the transition of supply chains from analog to embracing new digital solutions, through the untapped capabilities of the metaverse, helping drive efficiency and transparency. 
The platform is expected to launch by the end of 2022. DP World is currently in talks with technology partners to help develop the platform.  
The announcement was made by Sultan Ahmed Bin Sulayem, Group Chairman and Chief Executive Officer of DP World, as part of the World Economic Forum's Annual Meeting in Davos. 
The company expects the expansion into the metaverse will not only enhance customer experience and operational efficiency but also allow it to be more sustainable and resilient in the future. 
The activities to be explored through DPMETAWORLD go beyond social networks and entertainment, which are commonly associated with the metaverse, into education, government services, and trade.
DP World will explore metaverse applications for its services, including simulations of warehousing and terminal operations, in so-called digital twins — 3D virtual versions of physical assets — as well as container and vessel inspections.
Internally, DP World will be able to benefit from fully immersive virtual training for its staff. 
Replacing physical training with an immersive alternative in the metaverse will reduce the time it takes to train operations teams by 50 percent, slashing costs as well as increasing efficiency and safety and saving over 17,000 training days just in the UAE. 
Exclusives