January 19, 2023 5:07 pm
Dubai crowned number one global travel destination in 2023
For second successive year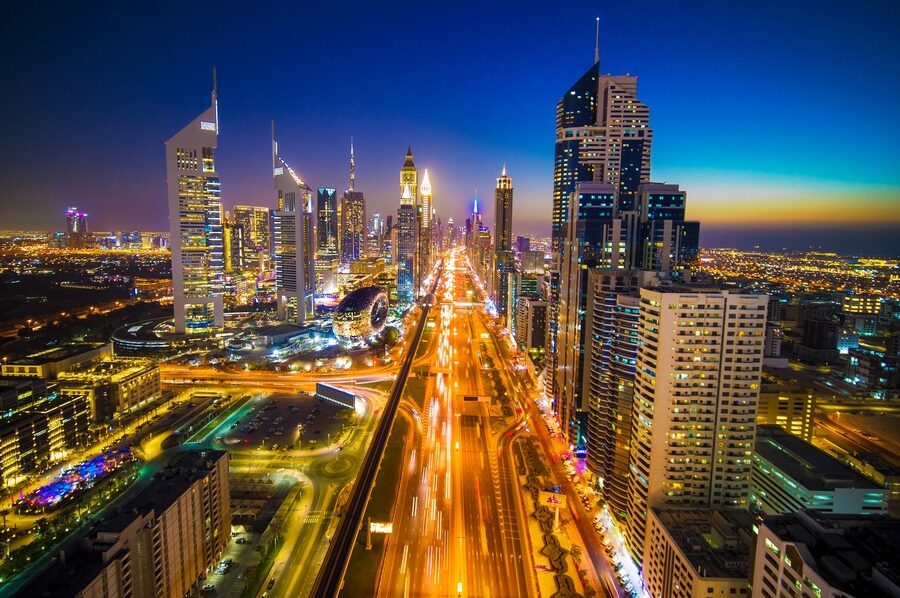 Dubai
Dubai has been crowned the No.1 global destination in the TripadvisorⓇ Travellers' Choice Awards for a second successive year, consolidating its position as the world's favorite tourist destination. The recognition supports the goal of the recently launched Dubai Economic Agenda D33 to consolidate Dubai's status as one of the world's top three destinations for tourism and business.
The back-to-back global seals of approval underscore the significant efforts to bolster the city's vibrant economy and tourism ecosystem as it seeks to deliver the vision of His Highness Sheikh Mohammed bin Rashid Al Maktoum, Vice President and Prime Minister of the UAE and Ruler of Dubai, to make Dubai the world's most visited and liveable city.
Sheikh Hamdan Al Maktoum
On this occasion, Sheikh Hamdan bin Mohammed bin Rashid Al Maktoum, Dubai Crown Prince and Chairman of The Executive Council of Dubai commented: "The top ranking by global travelers reflects the vision of the leadership to transform Dubai into the world's top destination for tourism and business, as embodied by a key goal of the Dubai Economic Agenda D33. The Agenda's objective of consolidating Dubai's status as one of the world's top three cities for tourism and business signifies the leadership's determination to mark Dubai out as a clear leader not only as a leisure and lifestyle destination but also as a hub for connectivity, commerce, and investment. Dubai's diverse tourism attractions and hospitality offerings, combined with its emergence as a leading venue for global events and a magnet for talent and enterprise will continue to reinforce its status as a favorite among global travelers over the next decade. Dubai's tourism, hospitality, and events sectors have been at the forefront of a rebound and acceleration of global growth in these sectors over the last two years and will continue to play a key role in shaping their evolution in the future."
Largest global platform
Dubai's top international ranking was announced by Tripadvisor, the travel guidance platform, at its annual Travellers' ChoiceⓇ Best of the Best Destination Awards 2023.
Tripadvisor Travellers' Choice Award winners are uniquely chosen by millions of travelers from around the world, who provide their real and unbiased reviews or opinions on destinations, activities, and experiences.  The quality and quantity of independent destination reviews and ratings from travelers covered a period of 12 months from 1 November 2021 to 31 October 2022.
Almarri
For his part, Helal Saeed Almarri, Director General, of Dubai's Department of Economy and Tourism (DET), said: "Being named the No.1 global destination for a second consecutive year reflects the significant work undertaken by the city's many stakeholders, our strong public-private partnership model, and Dubai's global network of partners – all of which are aligned towards the guiding vision of His Highness Sheikh Mohammed bin Rashid Al Maktoum, Vice President and Prime Minister of the UAE and Ruler of Dubai, to make Dubai the city of the future and the world's best destination to visit, live and work.
"Tourism is a central pillar of Dubai's economic growth and diversification, and the continual investment in our product offering, a frictionless and superlative guest experience and the development of the sector and those working in it, will not only serve to further accelerate industry growth but critically, will have a significant multiplier impact on many other elements of Dubai's economic landscape and global appeal to businesses and talent.
"We also see this sector's growth providing many opportunities for national talents to enter the industry and we will continue to provide an educational and training framework for their development as well as the wider industry's continued advancement,"  Almarri added.
Read more: 69% of UAE travelers planning more holidays next year
International accolades
The top Tripadvisor award is the latest addition to a series of international accolades bestowed on Dubai, demonstrating the city's enduring appeal as a multifaceted destination. With more than 13,000 restaurants and cafes spread across the city, offering diverse cuisines for foodies and families, Dubai continued to win international recognition as a global gastronomy hub including the launch of the MICHELIN Guide Dubai and the arrival of renowned fine-dining restaurant critique guide Gault&Millau in 2022. Several of Dubai's restaurants, chefs, and gourmet experiences were also recognized in the inaugural edition of the Middle East & North Africa's 50 Best Restaurants Awards 2022.
As one of the most sought-after cities for international travel, business, and events, Dubai's significant resurgence throughout 2022 was further spurred by Expo 2020 Dubai with the hugely successful global event attracting over 24 million visits by the time it concluded on 31 March 2022.  In addition, Dubai's annual calendar of festivals, leisure, sporting, and business events including the Dubai Shopping Festival, Dubai Food Festival, Gulfood, the Dubai World Cup, World Government Summit, GITEX Technology Week, Dubai Desert Classic, Dubai Duty-Free Tennis Championship, Dubai International Boat Show and the Arabian Travel Market, to name a few, spurred a significant growth in tourism.
As it keeps pace with the rapidly evolving global tourism landscape Dubai is constantly introducing regulatory, infrastructure, and travel initiatives to attract even more visitors from around the world. Dubai's tourism momentum has continued to quicken, thanks also to the support extended by both domestic and international partners in showcasing the city as a destination that is safe, open, and accessible. According to the latest data published by Dubai's Department of Economy and Tourism, Dubai welcomed 12.82 million international overnight visitors between January and November 2022, which surpasses the 6.02 million tourists that Dubai attracted for the corresponding period in 2021.  During this 11-month period, 794 hotel establishments with over 145,098 rooms also opened their doors to guests, delivering strong occupancy levels of 73 percent, which is among the highest occupancy rates internationally.
For more hospitality news, click here
Exclusives