Dubai's Department of Economy and Tourism, in collaboration with Real Madrid Club de Fútbol, has forged a groundbreaking partnership. A multi-year agreement brings together two prominent brands with shared values, ambitions, and a commitment to excellence and innovation. The collaboration promises a host of thrilling activations, special fan experiences, and unique moments for both Dubai and Real Madrid supporters. This newly formed alliance not only serves as a robust platform to foster growth opportunities for both institutions but also supports Dubai's ambitious plans outlined in its recently announced Dubai Economic Agenda – D33.
Read more: Dubai retains its spot as world's top FDI destination for tourism
Dubai's aspiration to solidify its position among the world's top three global cities aligns seamlessly with its presence at the forefront of global sports entertainment through a remarkable collaboration with the world's greatest club. Commencing this October, the partnership extends to both Real Madrid's First Men and Women Football Teams, infusing a touch of Dubai into the Santiago Bernabéu stadium. Fans can anticipate unparalleled experiences and services of the utmost excellence, ensuring unforgettable moments at the highest standards.
During an official ceremony held at the iconic Sala de Juntas in Ciudad Real Madrid, Issam Kazim, chief executive officer of Dubai Corporation for Tourism and Commerce Marketing (DCTCM), and Florentino Perez, president of Real Madrid Club de Fútbol, formalized the partnership. The event witnessed the presence of Jose Angel Sanchez, chief executive officer of the club, and Emilio Butragueño, director of institutional relations and a Real Madrid legend.
Leveraging strengths
Kazim expressed his excitement as the journey with Real Madrid as a global partner was about to commence. He highlighted that the collaboration between Dubai and the esteemed club was transformative in nature, rooted in a shared vision and values. Kazim emphasized that each achievement would serve as motivation to strive for greater accomplishments. With the objective of solidifying Dubai's position among the top three global cities, the strategic alliance would leverage the strengths of a leading destination and the world's most renowned team. The ultimate goal was to reaffirm Dubai's global standing as the premier city to visit, reside in, and work in, he added.
Kazim further commented, expressing anticipation for the remarkable success that lies ahead as a result of the shared commitment to excellence, leadership, talent, and innovation. The partnership between Dubai and Real Madrid is poised to not only achieve great triumphs but also to proudly display the winning spirit of both entities to a global audience.
Pursuing excellence
Meanwhile, Butragueño expressed his pride in the new partnership with Dubai's Department of Economy and Tourism as the Club's first Official Destination Partner. He acknowledged Dubai as a destination that consistently pursues excellence in all its entertainment offerings, which aligns with the Club's own values. Butragueño expressed delight in the opportunity to introduce this captivating tourist destination to Real Madrid's vast global fanbase of Madridistas.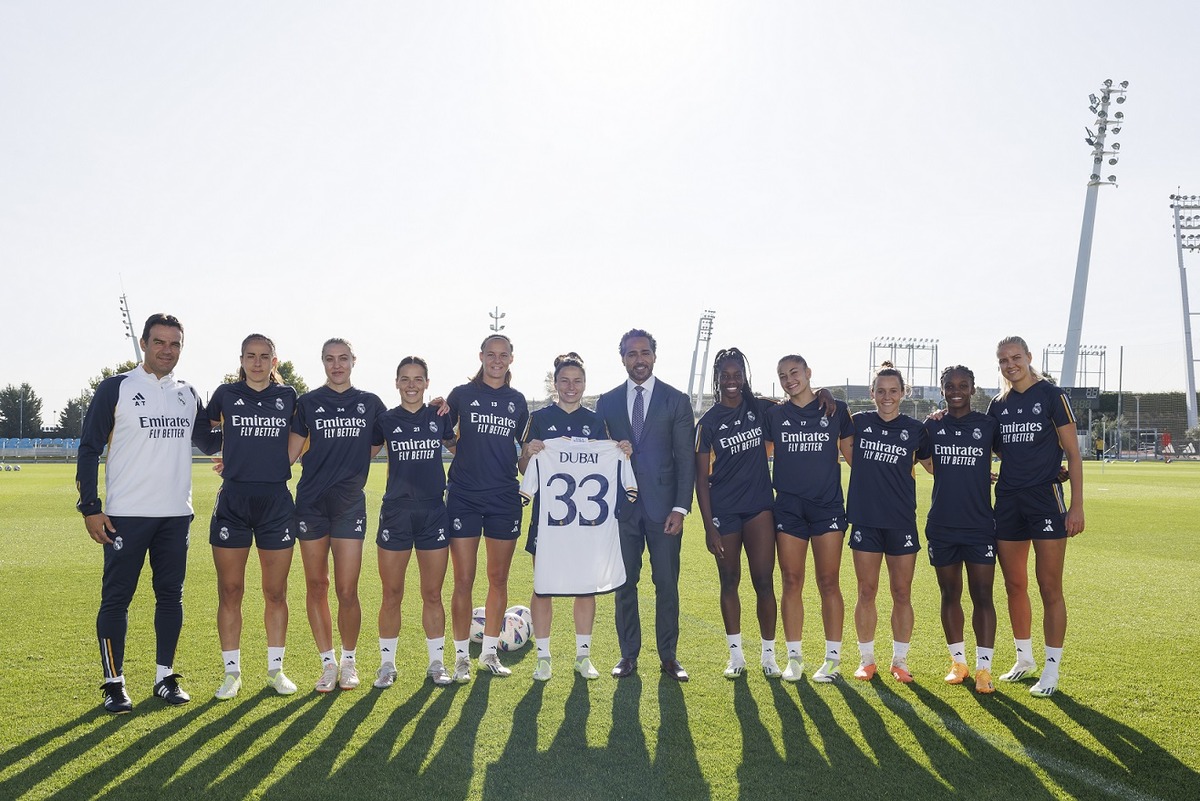 Robust relationships
Dubai's success can be attributed in large part to its robust relationships between the public and private sectors. The newly formed collaboration with Real Madrid adds another layer to a longstanding partnership that Emirates has cultivated since 2011. This collaboration comes at an opportune time, coinciding with the upcoming Real Madrid themed-park at Dubai Parks and Resorts, the largest theme park destination in the Middle East. The addition of this park will further enhance Dubai's diverse array of attractions. As the world's first Real Madrid themed-park, it will offer a range of Real Madrid-themed experiences, including a museum, amusement rides, football skill games, food and beverage outlets, and retail spaces selling official Real Madrid products.
For more miscellaneous news, click here.