December 13, 2022 9:41 am
Dubai bucks global economic winds and achieves 4.6% growth
Hospitality and food up 28% year-on-year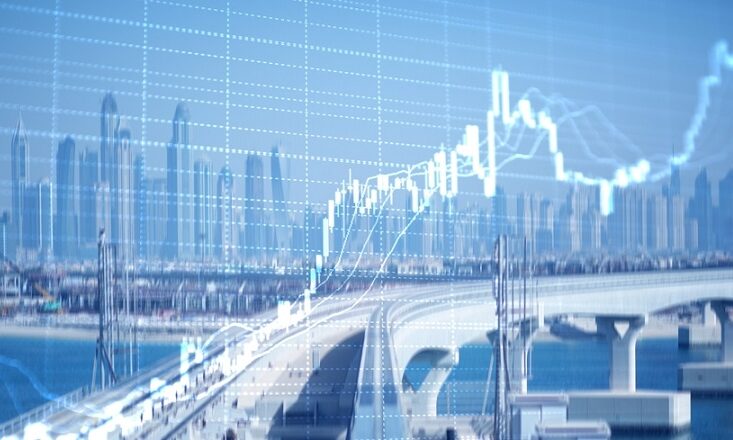 UAE economy
Dubai's Crown Prince Sheikh Hamdan bin Mohammed bin Rashid Al Maktoum announced that the Dubai economy grew by 4.6 percent year-on-year in the first nine months of this year, to about 307.5 billion dirhams ($84 billion), driven by the emirate's efforts to establish itself as a commercial, financial and tourism hub.
"This exceptional performance is the result of the collective efforts of various entities to make Dubai a global leader in all sectors," Sheikh Hamdan said in a tweet Monday.
The Dubai Media Office quoted him as saying that the emirate's responsive and efficient economic framework, coupled with its ability to "track and anticipate short- and long-term demand trends", ensured that it quickly capitalized on opportunities.
Sheikh Hamdan said: "Dubai's economy has been founded on strong principles of income diversification by developing strategic sectors, promoting future-focused economic activities, implementing prudent fiscal policies, and constantly updating regulatory and legal frameworks to encourage investment and support businesses."
Dubai's economy grew by 6.2 percent in 2021 and expanded by 5.9 percent in the first three months of this year, as the tourism and retail sectors reported a significant increase driven by Expo 2020.
Despite the negative global economic developments due to the insane inflation rises, Dubai has maintained its growth in parallel with the continuation of the policy of economic diversification.
Figures released by Dubai Statistics at the Dubai Digital Authority indicate that retail and wholesale trade continued to account for the largest share in terms of the size of the contribution to growth, contributing 24.1 percent of the emirate's total economy. This reflects the performance of the transport and storage activity, which contributed 56 percent of the total growth achieved, although its contribution to the economy, in general, does not exceed 11.7 percent, according to the authority.
Related: Dubai's economy holding up well amid global slowdown
Hospitality & Food
In terms of growth, hospitality and F&B outperformed all other sectors, with a year-on-year increase of 28 percent from January to September.
Economic activity in the sector reached AED 15.8 billion during the first nine months of 2022, a growth of 28 percent compared to the same period in 2021.
The sector accounted for 5.1 percent of Dubai's GDP and 26 percent, or 1.2 percentage points, of GDP growth during the period, according to government data.
Dubai hosted 10.12 million international visitors from January to September, compared to 3.85 million during the same period last year, a year-on-year growth of 163 percent.
The transport and storage sector accounted for 2.5 percentage points or more than half of Dubai's 4.6 percentage point growth in GDP in the first nine months of 2022, the report said. Dubai's business environment has also steadily improved, with business activity in the non-oil private economy expanding at a strong pace, driven by an increase in new orders in November.
The emirate's seasonally adjusted S&P Global PMI came in at 56, above the neutral 50 mark that separates expansion from contraction. Companies in the emirate increased their headcount at the fastest pace in nearly three years.
Real Estate Sector
The real estate sector, a key component of the emirate's economy, also made a strong recovery, despite global economic headwinds.
Dubai's real estate activity grew by 2.5 percent year-on-year during the first nine months of 2022, accounting for 9.1 percent of the emirate's GDP.
The growth was driven by a 76 percent year-on-year increase in property sales during the nine-month period.
Last week, Sheikh Mohammed bin Rashid Al Maktoum, Vice President of the UAE and Ruler of Dubai, approved the emirate's budget for 2023-2025, with 205 billion dirhams allocated for spending.
The emirate has allocated AED 67.5 billion for spending next year as it continues to drive momentum, expand its economic base and achieve the goals of the Dubai Strategic Plan 2030.
Dubai expects to generate 69 billion dirhams of public revenue next year, up about 20 percent from this fiscal year's budget.
Oil revenues account for only about 5 percent of the projected total next year, underscoring the emirate's financial sustainability and diversification.
Dubai's 2023 budget also proposes spending of AED 67.5 billion and revenues of AED 69 billion.
For more on regional Real Estate, click here
Exclusives