September 30, 2022 10:11 am
Dubai: Gitex Global 2022 to kick off next month
Event to explore the metaverse, sustainabale digital economy and more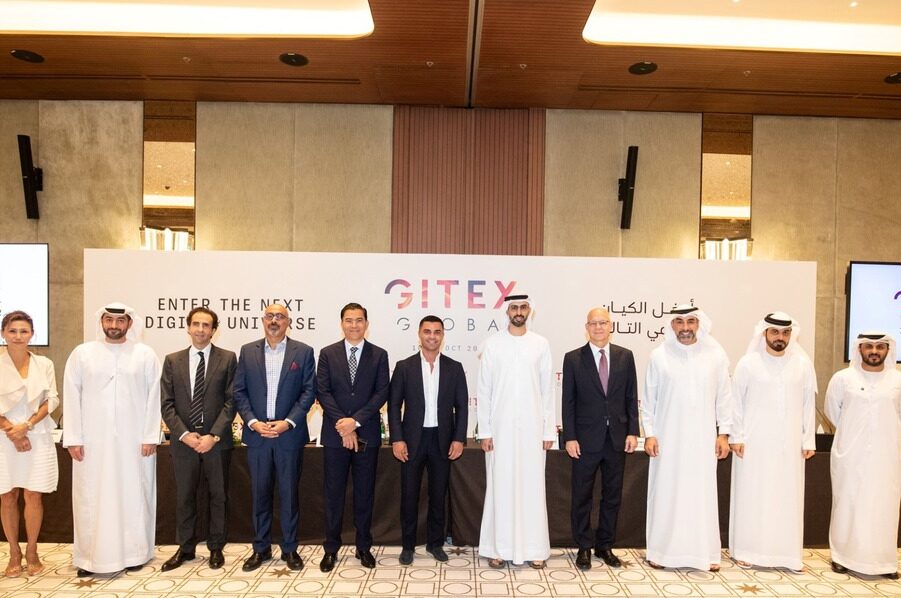 Gitex organizers (Image source: WAM)
The 42nd edition of Gitex Global will return from October 10-14,2022 at the Dubai World Trade Centre, converging the most advanced companies and best minds to deep dive into the making of the Web3 economy.
The tech show will feature 5,000 companies spanning 26 halls and two million sq. ft of exhibition space.
The Gitex 3.0 edition features seven multi-tech themes experimenting in the metaverse, a decentralized future of the internet, and a sustainable global digital economy.
The five-day event's record size and continued expansion mirror the ambitions of the UAE and the region's digital transformation movement, as government initiatives such as the National Program for Coders, the Dubai Metaverse Strategy, and Next GenFDI propels the UAE to the forefront of the global digital economy.
This is amplified by new Gitex Global launches of X-Verse sponsored by TMRW Foundation in collaboration with Decentraland and Global DevSlam, the Middle East's largest ever coder and developer meetup.
Meanwhile, UAE companies also held the lion's share of a record-breaking $2.6bn in startup funding across the Middle East and North Africa in 2021, figures that underscore an additional hall and 30 percent increase to 1,000 exhibitors at Gitex Global's startup event, North Star.
Omar Al Olama, Minister of State for AI, Digital Economy & Remote Work Applications said: "Gitex this year is bigger than ever. It spans two million sq. ft. with over 5,000 exhibitors from more than 90 countries, which makes this truly the biggest tech show in the world. This year, my office has partnered with Gitex to ensure that we're not just showcasing technology, but actually inventing and developing technology."
He also highlighted that the Global DevSlam event is poised to be one of the biggest developer events in the world.
This year, 52 percent of the event's new exhibitors will choose the show and the UAE as their top partners when it comes to market access strategies.
Debut international exhibitors such as Binance, Ooku, AMD, Tencent, and ByteDance, are seeking to extend their brand reach to a global audience through Gitex, along with FTX Exchange, one of the world's largest cryptocurrency exchanges with a five million-plus global customer base and an average daily trading volume of $12bn.
The Gitex 3.0 edition features seven tech themes: North Star Dubai start-ups, Ai Everything, Future Blockchain Summit in association with VARA, Fintech Surge, Marketing Mania and two new launches Global DevSlam and X-Verse.
Exclusives