Dubai's Crown Prince, Sheikh Hamdan bin Mohammed bin Rashid Al Maktoum, has announced the opening of the Dubai Centre for Artificial Intelligence (DCAI) at Emirates Towers, AREA 2071. Its goal is to assist government entities in deploying future technologies across key sectors.
The Centre aims to train 1,000 government employees from over 30 government entities on the uses of generative artificial intelligence. It also aims to launch dozens of pilot projects and improve government services, as well as increase the productivity of government employees.
Read more: AI in Finance to inject AED103 bn into UAE's economy by 2035
His Highness said: "We aim to see practical applications of generative AI technologies in our government sector. Technological development is moving very rapidly, and in Dubai, we are determined to be just as fast in testing and harnessing it for the benefit of society. We want new AI-powered government tools to have a clear impact and tangible results."
The Centre will also develop legislation on modern technology and study the ethical and social impact of generative AI applications and their alignment with societal and human values in Dubai and the world.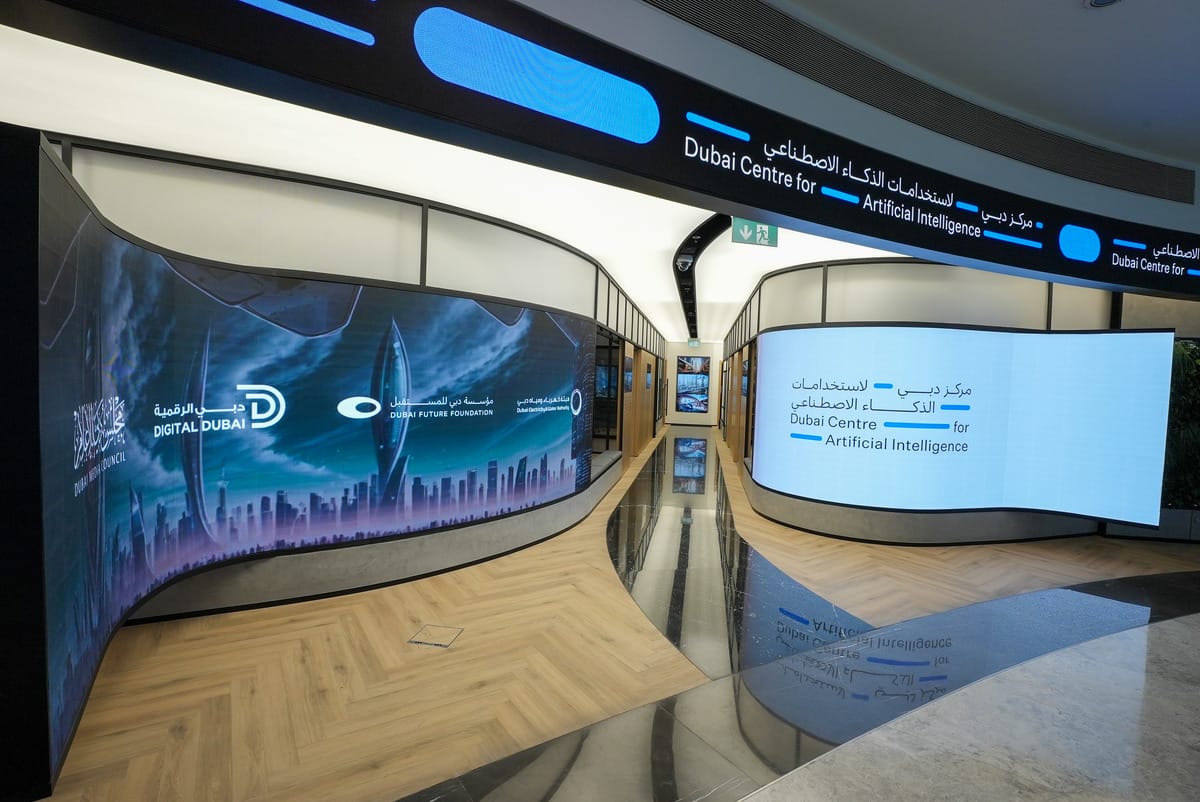 The Dubai Centre for AI will enhance the performance of the government sector in various ways. For instance, it will use AI to conduct simulations that study the changes and impacts of new policies and legislation, predict the results of different scenarios, evaluate the effectiveness of programs, and support complex decision-making. Generative AI will also be harnessed to ensure the delivery of superior government services tailored to the needs of Dubai residents.
The Centre's initiatives will reinforce Dubai's status as a regional leader in AI research, development, and innovation by fostering cooperation with major international technology companies and leading academic institutions. The launch of the initiative forms part of implementing His Highness Sheikh Mohammed bin Rashid Al Maktoum's directives to apply the latest AI technologies in varied sectors. The establishment of the Centre comes at a time when the generative AI sector is expected to expand from $10 billion in 2022 to $110.8 billion by 2030, at a compound annual growth rate of 34.3%.
For more news on AI, click here.