September 2, 2022 3:47 pm
Dubai premieres first metaverse screening of documentary on Beirut blast
Followed by unveiling of NFT artworks symbolic of Lebanon's 961 area code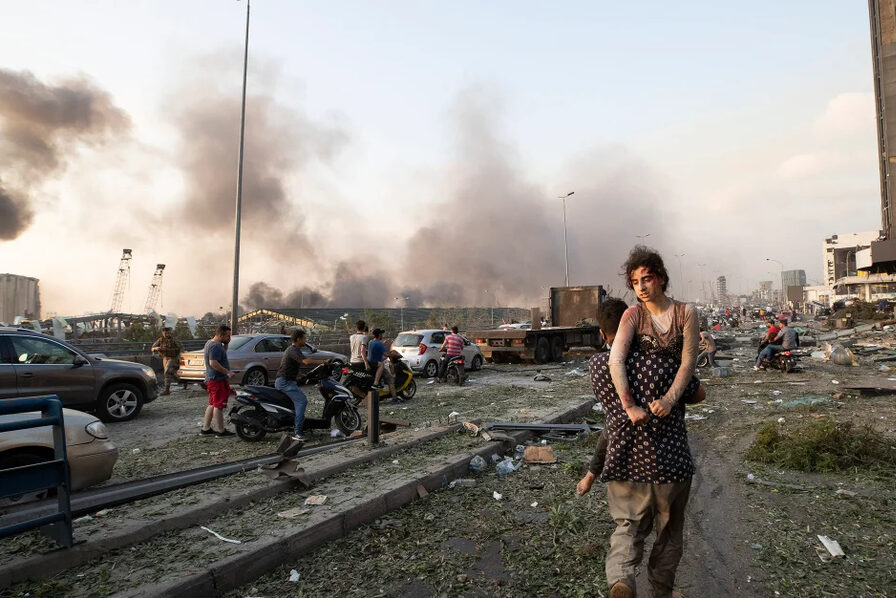 Beirut blast
Last night, a metaverse screening of the documentary "Beirut After the Blast" took place in Dubai at the Waldorf Astoria DIFC, attended by a guest list including members from the Lebanese community, film circle, and celebrities, as well as renowned NFT artists and Web3 figures.
An MContent production, the 50-minute documentary is directed by activist and 4th of August blast witness Fahed Abu Salah. It draws attention to the effects of the explosion two years later and gives viewers an understanding of how it affected the Mediterranean city in the Middle East and how Beirut is battling to rebuild itself. Additionally, it depicts the heartbreaking tale of adversity and tenacity from the viewpoint of city dwellers who are still making an effort to start over months after the catastrophe.
During the private screening,  guests were treated to an intimate talk from Mahmoud Itani spokesperson from NGO charity Plan L.b & Director Fahed Abu Salah who shared behind the scene stories of the making of "Beirut After the Blast", followed by an exclusive unveiling by MContent of 961 NFT artworks symbolic of Lebanon's 961 area code. Including contributions from leading NFT artists – all profits from sales of the NFT's will be donated to the Beirut community through Plan.Lb
Beirut After the Blast Director, Journalist, and Activist Fahed Abu Salah comments; "I want to thank MContent for making this happen, and for giving me the opportunity to share this story with the Metaverse." 
Mr. Umair Masoom, Founder & CEO of MContent said; "One of the key strengths of a Web3 content company and streamer like MContent is our ability to pick up any story that our community wants to shed light on despite any power center disliking the underlying narrative. This premiere further highlights the unique independence of our content empowering filmmakers like Fahed with limited resources to create and widely distribute an incredibly important story."
"Beirut After The Blast" Documentary will be available to the public exclusively on MContent's app and website from 2nd September 2022.
Exclusives