February 6, 2023 9:44 am
Dubai receives 14.36 million international visitors in 2022
Surpassing global and regional tourism recovery levels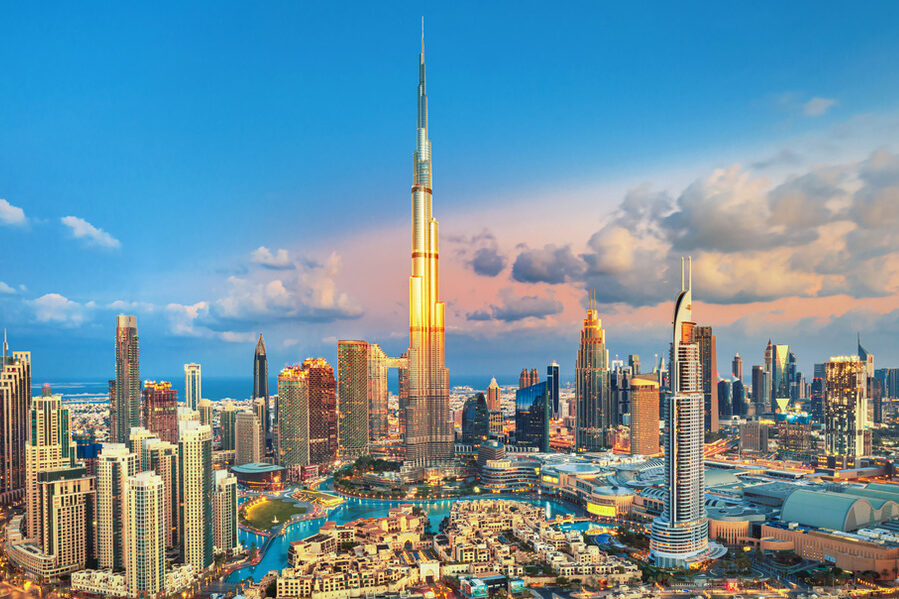 Dubai
Dubai received 14.36 million international overnight visitors in 2022, growing 97 percent YoY from the 7.28 million tourist arrivals in 2021, according to the latest data published by Dubai's Department of Economy and Tourism (DET).
The growth, which enabled the emirate to surpass global and regional tourism recovery levels, contributes to the goal of the Dubai Economic Agenda D33 launched by Sheikh Mohammed bin Rashid Al Maktoum, Vice President and Prime Minister of the UAE and Ruler of Dubai, to consolidate Dubai's status as one of the world's top three cities for travel and business.
Read more: Dubai retains its spot as the world's top FDI destination for tourism
Sheikh Hamdan bin Mohammed bin Rashid Al Maktoum, Crown Prince of Dubai and Chairman of The Executive Council of Dubai said: "Dubai's ability to rapidly accelerate tourism growth, which has marked it out as a clear frontrunner in the international industry,  demonstrates the far-reaching vision of Sheikh Mohammed bin Rashid Al Maktoum to transform the emirate into an important global player in shaping the future of vital sectors. The remarkable rise in international visitation in 2022 supports the ambitious goal of the Dubai Economic Agenda D33 to double the size of the emirate's economy by 2033. The tourism and travel sector contributes significantly to the leadership's aim of making the emirate a model for excellence in the global economy."
By closing in on its pre-pandemic visitation of 16.73 million in 2019, Dubai's 2022 tourism performance further validated its ranking as the No.1 global destination in the Tripadvisor Travelers' Choice Awards 2023 for the second successive year, only the second city in history to achieve the feat. The latest data from the United Nations World Tourism Organization (UNWTO) shows that global tourist travel in 2022 was 37 percent lower than in 2019. The Middle East saw the strongest relative increase, with arrivals climbing to 83 percent of pre-pandemic numbers. Dubai exceeded both global and regional barometers of recovery with visitors to the city in 2022 reaching 86 percent of pre-pandemic levels.
Helal Almarri
Helal Saeed Almarri, Director General of Dubai's Department of Economy and Tourism, said: "The effectiveness of our strategies and initiatives gives us the confidence to tap new growth opportunities in the global travel and business sectors over the next few decades. As the fastest-growing city in the Middle East, Dubai's continuous growth has been made possible by the unwavering support of our stakeholders and partners and a raft of strategic investments and federal policy reforms that have led to a steady flow of global entrepreneurs, talent, investors, and business and leisure travelers."
For more on hospitality news, click here
Exclusives