March 28, 2022 9:36 am
Dubai World Cup integral part of heritage
Race offered total prize money of $30.5 million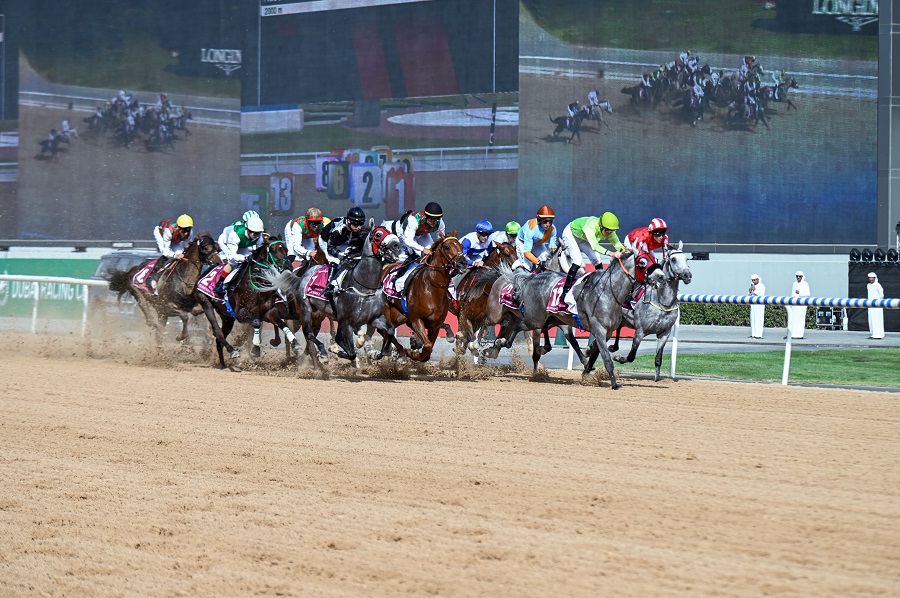 Dubai World Cup (DWC) 2022
The UAE held the 26th edition of the Dubai World Cup (DWC) 2022. This year's event was attended by more than 60,000 spectators, and it saw strong competition between elite horse owners, trainers, and jockeys around the world.
Sheikh Hamdan bin Mohammed bin Rashid Al Maktoum, Crown Prince of Dubai, crowned "Country Grammer", winner of the highly prestigious $12 million Group 1 DWC.
The horse racing tournament was held on the Meydan racecourse, and it offered total prize money of $30.5 million.

Sheikh Mohammed Bin Rashid Al Maktoum
The event was attended by Dubai's ruler, Sheikh Mohammed bin Rashid Al Maktoum, who highlighted the UAE's emergence as a leading destination for international meetings across various fields and a hub for equestrian sports and activities.
He noted the UAE's considerable progress and development over the past 50 years in various spheres, including equestrian sports, which form an integral part of the heritage of the UAE and the Arabian Peninsula.
Moreover, he tweeted his congratulations to the winner. He also affirmed that the UAE has become a land of opportunities and a field of competition in various fields.
The first edition of the Dubai World Cup for horses was launched in 1996.
Exclusives