October 17, 2022 5:31 pm
Dubai's property market size increases to AED 21.9 bn in Q3
Average price of prime properties increased by 11.29%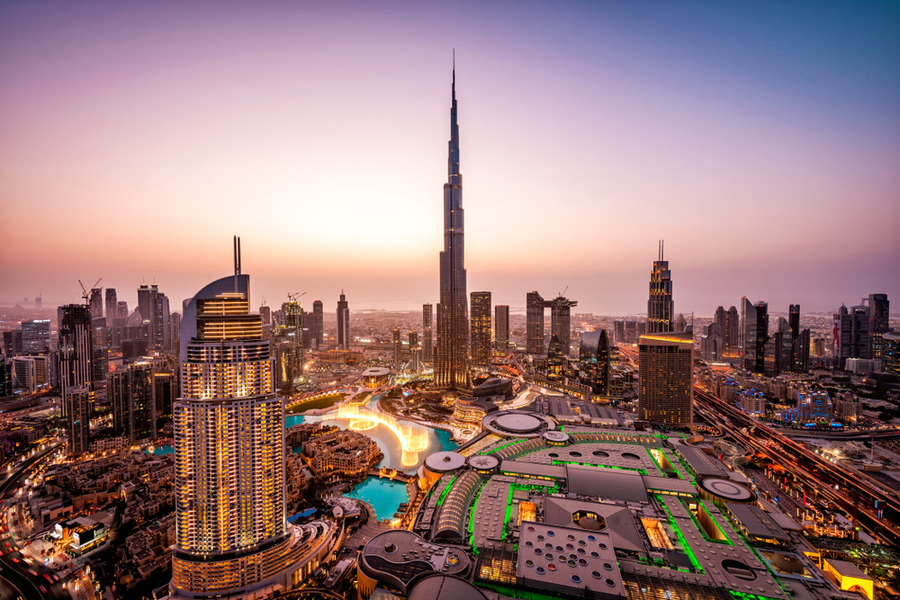 View of Dubai skyline at night
Dubai's property market size increased in Q3 by 1.11% to reach 21.9 billion dirhams, according to research conducted by luxury brokerage Luxhabitat Sotheby's International Realty based on data from the Dubai Land Department.
The average price of prime properties increased in Q3 by 11.29 percent, reaching 6.4 million dirhams. In the main Dubai residential market, a total of 7,552 properties were sold during that time period, including 6,940 apartments, 316 villas, and 251 townhouses, representing a 7.06 percent quarter-on-quarter increase. Jumeirah had the highest price per square foot (10,942 dirhams), followed by Jumeirah Bay (5,305 dirhams), and then Palm Jumeirah (3,018 dirhams).
Investors looking for large-sized housing flocked to Jumeirah, Madinat Mohammed bin Rashid, and Arabian Ranches, with Q3 increases of 86.8 percent, 16.9 percent, and 9.1 percent, respectively.
Commenting on the findings, Chris Whitehead, Managing Partner of LUXHABITAT Sotheby's International Realty, said: "Market volatility in some countries over the last year has prompted high net worth and billionaires around the world to buy homes in the region."
According to the statistics, apartment sales increased by 9.39 percent, and sales volume increased by 4.75% to a total of 16.7 billion dirhams, with branded apartments accounting for the largest share in terms of volume.
In addition, the findings revealed that the top three areas with the highest volume of apartment sales are Palm Jumeirah (3.89 billion dirhams), Business Bay (3.79 billion dirhams), and Downtown (3.59 billion dirhams).
Also, while villa sales volume fell 9.91% on a quarterly basis, their average price rose 33% to 4.53 billion dirhams.
With a total sales volume of 1.1 billion dirhams in Q3 2022, Palm Jumeirah was the most popular area for selling villas, followed by Emirates Living with 867 million dirhams and Mohammed bin Rashid City with 669 million dirhams.
Exclusives