December 18, 2021 8:51 pm
Dubai real estate transactions cross AED1B
Jan-Nov sales record a whopping 88% increase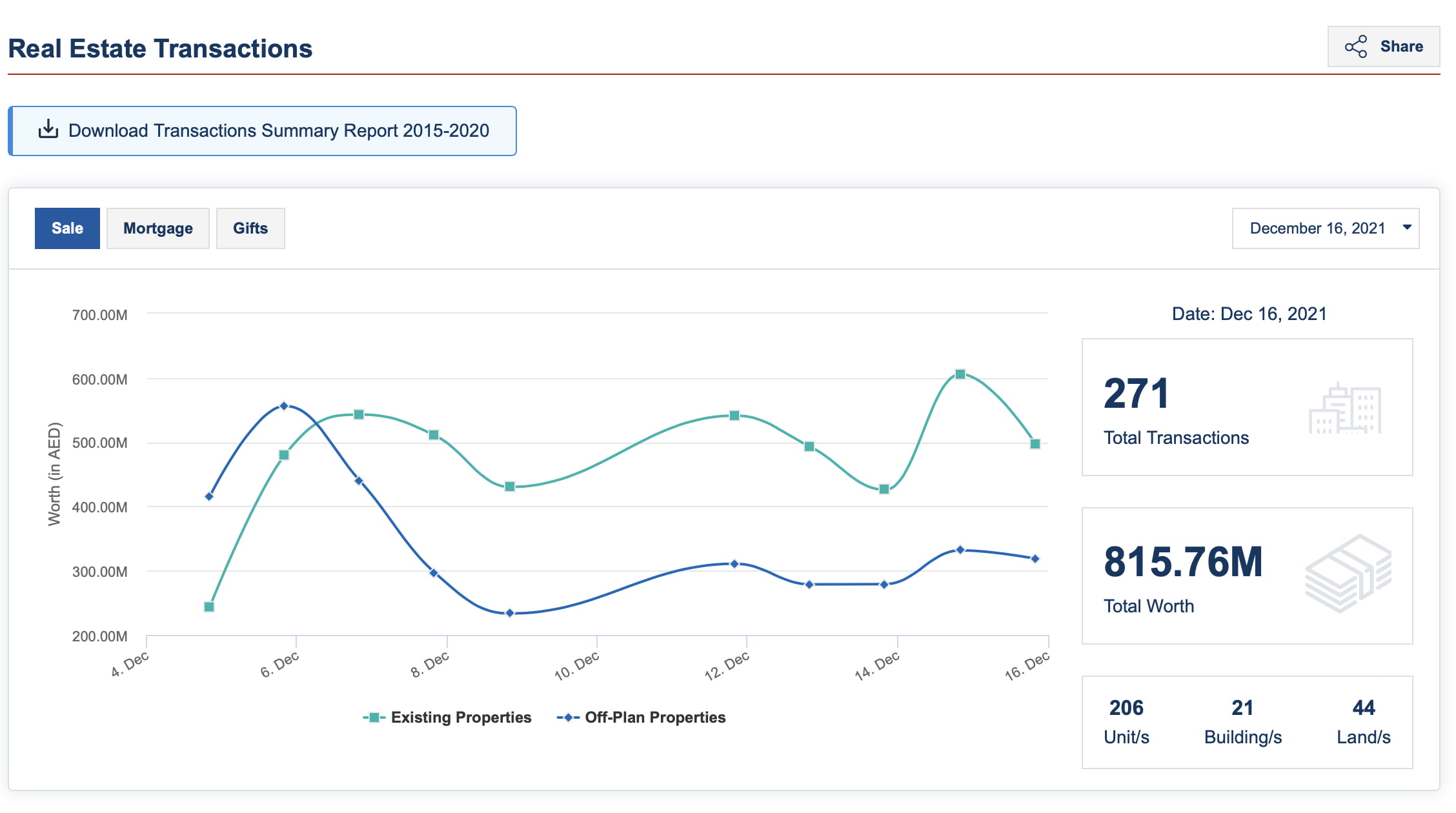 It is the season, nay the year to be jolly if you are in the real estate business in Dubai.
According to recent data issued by the Dubai Land Department (DLD), the emirate's real estate transactions crossed the 1 billion dirhams threshold  on December 16 to record a staggering AED1.31 billion ($365.7 million) in one day.
And it is not only the month of December that has been this bright in terms of sales, but rather the whole year of 2021, which saw a surge of 88.3% in real estate sales for the first 11 months as opposed to a year earlier, 
DLD's published information further revealed that the registered 55,640 sales deals concluded between January 2021 and November 2021, recorded a whooping AED135.4 billion (around $37 billion)
The 271 sales transactions made on December 16 for AED815.76 million constituted 62.3% of the overall transactions in terms of size for the day. A total of 61 mortgage transactions amounted to AED392.58 million or 29.95% of the overall transactions registered.
Meanwhile, 14 Real estate registered transactions were actually gifted, constituting a mere 7.75% or AED101.54 million.
As per DLD's data issued on the day, the size of sales has picked up since the beginning of December following the long national holiday, break and has been consistently on the higher range of AED600 million to over a billion dirhams, thus promising a strong year. 
Exclusives