June 3, 2022 11:11 am
E-commerce success being spelled with a new alphabet: Arabic 
Web builders speaking the language of an underserved market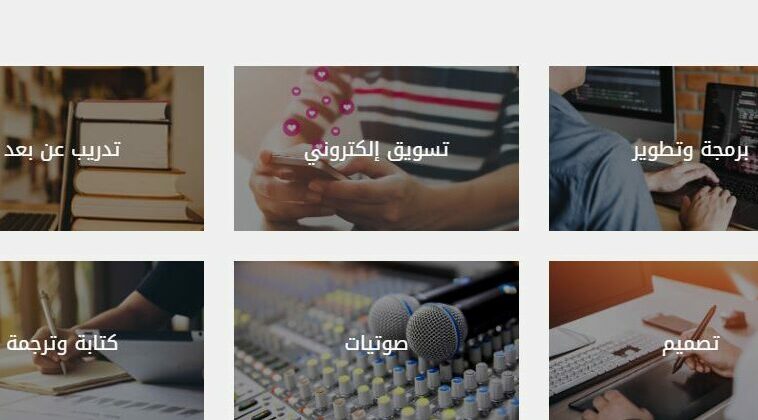 Arabic portal
Would you consider building your website in Arabic if the right technology was available? As for your target audience, would they be pleased?
I recently found out that Indian service provider Zoho Corporation has decided that it will help e-commerce companies build their website in Arabic and cater to an Arabic-speaking audience through its right-to-left (RTL) Arabic website builder, Zoho Commerce.
In addition, the multinational company announced its integration with Tap Payments, a leading payment solutions provider in the MENA region, to safely empower businesses throughout their digital transformation journey.
"Zoho is committed to serving the local businesses in the UAE and lowering the entry barrier for technology adoption," Hyther Nizam, President of Zoho MEA, told Trade Arabia.
According to Nizam, businesses can now build their online stores in Arabic using Zoho Commerce, accept payments, and manage orders and shipping, all from a single platform.
A gaping hole for online Arabic language
The e-commerce market in the MENA is expected to reach $50 billion by the end of this year, with most of its content in English. It is well known that English is the language of the internet, with 60 percent of the top 10 million websites using it. This is a sad reality considering that English is only spoken by 20% of the world's population while Arabic ranks 12th with 3.5 percent. Also, only 1.1 percent of the top 10 million websites use Arabic as their language- a pretty small number compared to the current 313 million global Arabic-speaking citizens.
It is no surprise then, that there is a big gap in Arabic content that the likes of Zoho Commerce is trying to fill. Indeed, there are other entities such as Majarra, formerly Haykal Media, that are trying to fill that gap by supplying the web with Arabic content.
Majarra is well known for supplying the Arabic translation of major publications such as Fortune, MIT Technology Review, Harvard Business Review, and others.
"We realized that the content gap in the region is not only too big to ignore but also something that people have not been able to solve effectively," Abdulsalam Haykal, executive chairman of Majarra, told Arab News back in April 2021.
As for startups, this gap is being plugged in by companies who are steadily gaining traction and investments in the market. The list includes the following:
Mawdoo3 from Jordan: Provides users with credible Arabic content from trustworthy sources.
Anghami from Lebanon: Music streaming mobile app that enables users to play and download Arabic and international songs offline.
Starz Play from the UAE: Video-on-demand platform that offers films, Hollywood series, and documentaries for children, as well as Arabic content.
Jamalon from Jordan: Online bookstore in the Middle East offering Arabic and English titles with home delivery and customized payment methods.
Vezeeta from Egypt: Digital healthcare platform that connects patients with healthcare providers and health services.
Altibbi from the UAE: Largest digital health platform in the Arab World, including 1.5 million pages of medical content and a 24/7 telehealth service.
Ureed from the UAE: An Arabic language marketplace that enables companies to hire translators, Arabic writers, and more.
Lamsa from Saudi Arabia: Provides digital content tailored for children
All the initiatives mentioned above represent a tiny fraction of the gap that needs to be filled in order for Arabic speakers to be globally represented online. With e-commerce booming in the region, there could be a large Arabic business audience waiting for someone who can speak their language and translate this into profits.
Exclusives